If you have been a follower of feng shui stone in general and feng shui jewelry in particular. Peridot stone is a very familiar name. However, not everyone understands the properties, characteristics, and meaning that this stone brings. So what is Peridot stone? And what is feng shui meaning of stone? Let's find out in this article.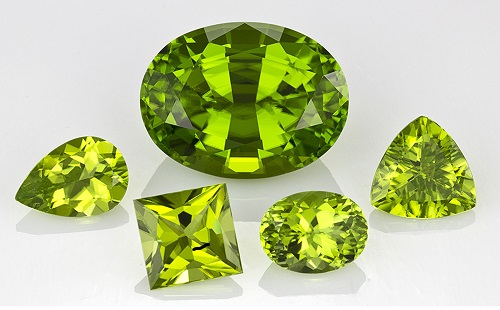 1. What is Peridot Stone?
Peridot is a feng shui gemstone formed in nature by magma in crystals of volcanoes and meteorites that have fallen to earth. People find this stone with olive or green-yellow color, so this stone is also known as "afternoon emerald".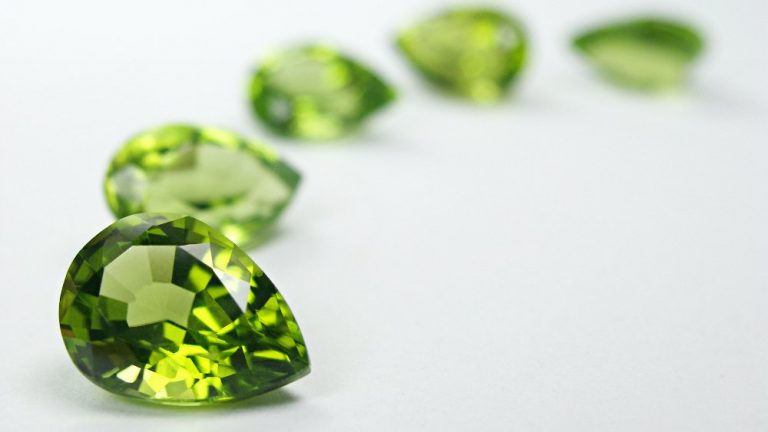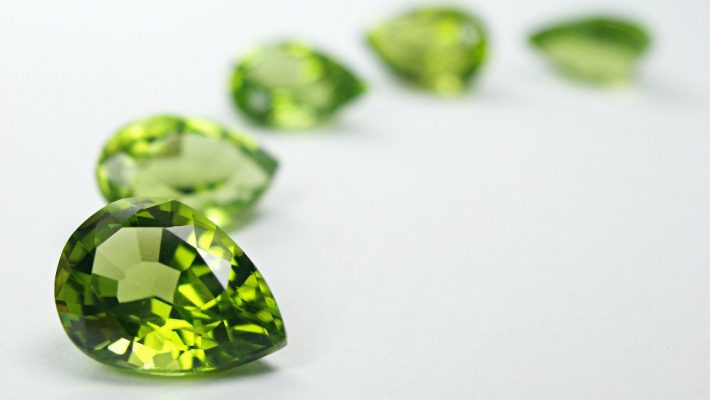 Peridot is the English name for a green variant of the mineral olivine. It is a silicate containing Mg and Fe. In which, Mg content is greater than Fe. Besides, the Romans called this stone "sunset emerald" because of its characteristic color.
2. Origin of Peridot stone
Legend has it that Peridot is a feng shui stone with shock sources from the ancient Egyptian island of Zeberget. This place was home to many types of venomous snakes, so mining this gem was very difficult. Then appeared a pharaoh, he used his power to drive away from the snakes and since then the mining of stone had become a craft here.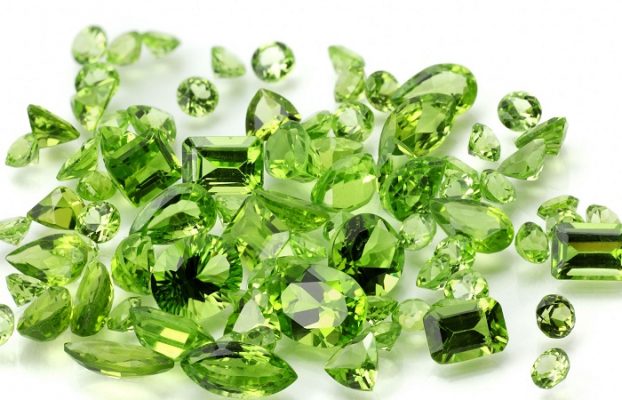 Another theory about Peridot stone is related to the goddess Pele living in the heart of the volcano. This goddess has recruited healthy men to be her lover but when she was disgusted, she brought lava to burn and kill them. After that, Peridot became lonely and crying. Which rock was formed from the ground and under great heat through continuous volcanic eruptions over hundreds of years? It was associated with the legend of "the goddess's tears". 
Peridot is actually formed from magmatic rock in volcanic crystals and the name Peridot is taken from the Greek word for "Prosperity".
Read more: 3 best ways to choose a suitable gemstone bracelet
3. The Feng Shui Meaning of Peridot
Of all gemstones, Peridot is associated with mystery, has the power to control anger. So it is called a stone symbolizing compassion and kindness. Not only that, but this blue stone also brings many benefits to health, fortune, etc. With such a variety of values, Peridot is one of the most sought-after stones in the market.
3.1. Health
Many people believe that wearing Peridot jewelry will be beneficial in regulating the activities of the cardiovascular system and blood pressure. This stone has a very good effect on the body in the treatment of colds, diseases of the eyes and spine. There are also many opinions that Peridot stone will help relieve asthma attacks.
According to scientists, this stone also helps strengthen the immune system, metabolism and is beneficial for the skin. In addition, it also helps to improve eyesight, helps to balance compulsive disorders, and helps us to overcome many difficulties in life.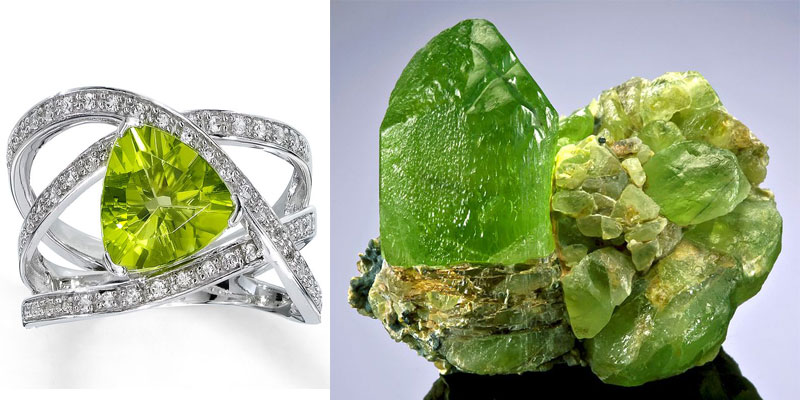 Some studies also suggest that Peridot stone also strengthens the liver and adrenal gland functions, protects the lungs, carpal sinuses from damage and illness.
3.2. Brings fortune and luck
This stone also attracts fortune and luck, so it will bring the owner many great things when doing business, trading, or going away. Artists will be creative and give their owners great things to create good works.
Besides, the green color of Peridot stone is a natural color. It symbolizes life and hope. Peridot stone will bring success, peace as well as luck to the user.
3.3. Life balance
If you are a person with a hot temper, easily irritable, or lose your temper, you should use this stone because it will help control emotions better. As a result, Peridot stone owners' relationships with people will be improved and more loved.
4. Peridot jewelry suggestion
Carrying a beautiful green stone color, so the destiny color of this stone is par Moc according to the law of the five elements that are in harmony with each other, this stone is especially suitable for people with Fire and Moc pars. For those who are destined for Thuy, they can also wear this colored stone…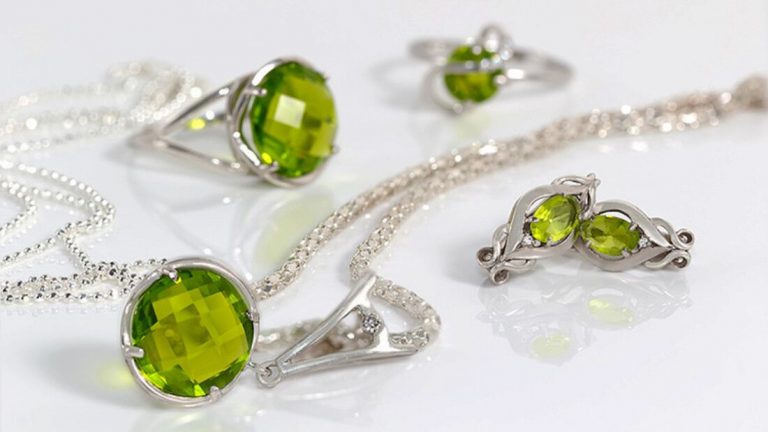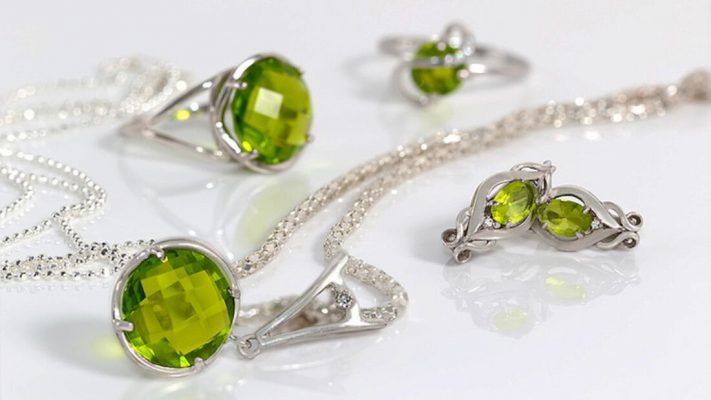 When the Wood sign wears a green gemstone, it is a compatible element that brings harmony and peaceful life. And when the Fire person wears a green stone, it is a mutual factor. This helps to generate more sand and brings good luck to the wearer. In addition, it also suppresses the "weapon".
Peridot's green color – symbolizes hope and vitality, a peaceful, green world. In particular, in addition to the Fire parity when wearing Peridot as jewelry, it is also a lucky charm for owners born in August or those born in the year of the Monkey.
Currently, there are many places selling Peridot stone. However, it is not easy to buy natural It with high quality. Customers need a certain experience and knowledge and these attractive green gems.
Read more: 3 best ways to choose a suitable gemstone bracelet

Read more: What is Ruby Stone meaning? How to distinguish the real from the fake?