Agarwood bracalet is feng shui jewelry that brings luck and fortune to its owner. Not only does it help improve, the agarwood bracelets also work to circulate blood. However, wearing allergy agarwood often happens to some people. What causes itching when wearing  agarwood bracelet? How to overcome and prevent allergies when using this feng shui jewelry? Join us to find out the details in the following article.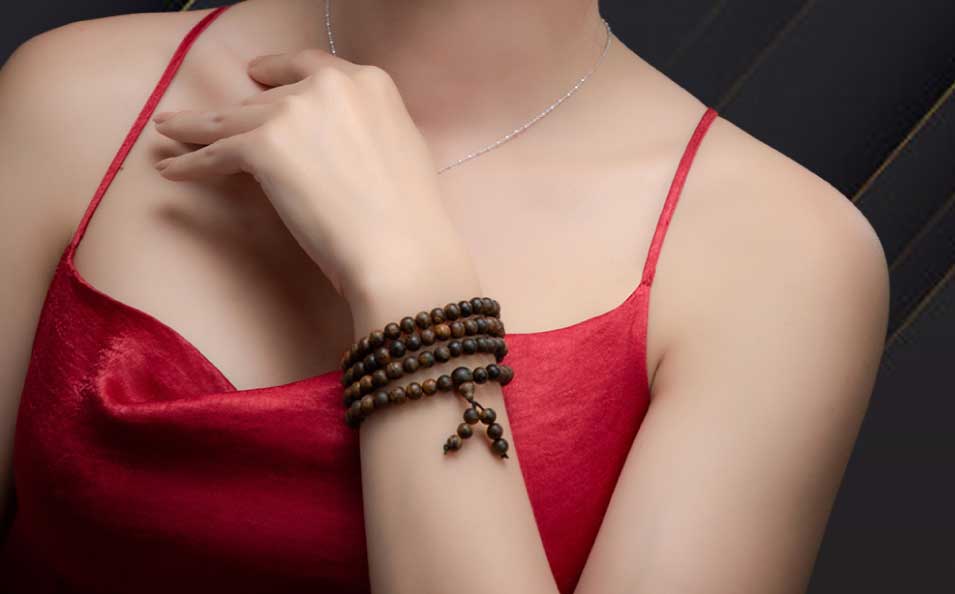 Causes of wearing agarwood allergy bracelets:
Agarwood is a precious species of wood with a soft fragrance. The scent of agarwood helps people feel comfortable, relaxed, optimistic and love life. Wearing a agarwood bracelet makes the air movement extremely effective, all stress is dispelled. From past to present, frankincense essential oil is considered to have good effects on human health. But if wearing an allergy agarwood bracelet, the cause may be due to: inappropriate body.
Allergies have a very small probability of being exposed to agarwood. This is an objective case that cannot be controlled. Therefore, if you have a local allergy, you cannot wear a agarwood bracelet, you can choose some other types of wood to wear. In addition to the cause of wearing agarwood bracelets due to inappropriate body, there is also a common cause such as wearing fake agarwood materials, not quality assurance.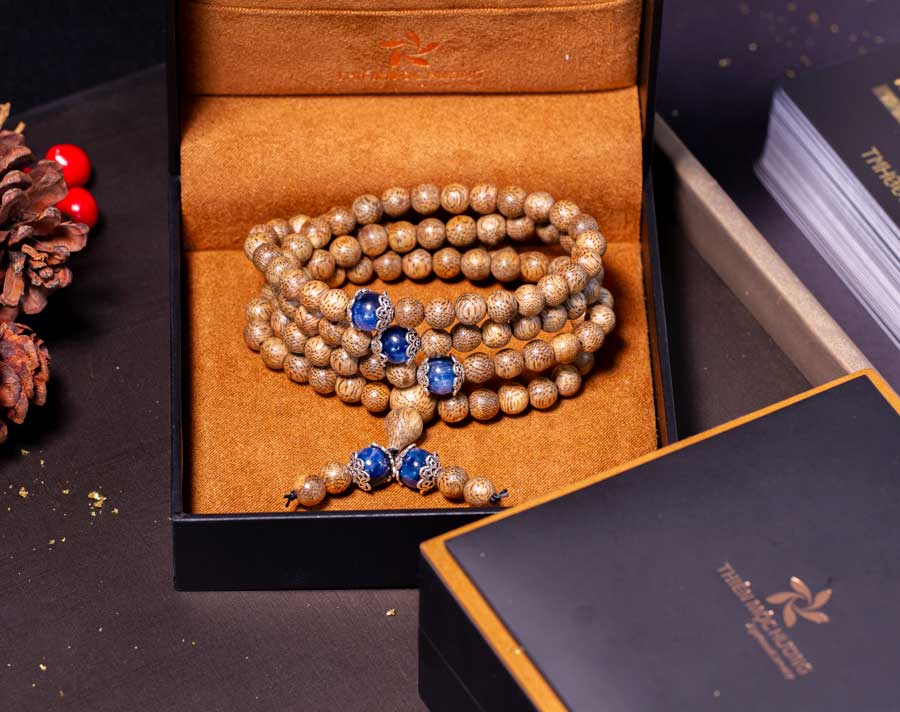 Preserving Agarwood bracelets
This is an issue that needs to be emphasized by the value of this ring. It does not stop at material value (perennials are more expensive than gold) but also a product with many uses in medicine and feng shui.
Although very expensive, but daily Thien Moc Huong still receives a lot of contact from customers about the problem of water agar, loss of shine or deodorization. So, Thien Moc Huong today would like to give people a way to preserve frankincense products always shiny and not stick to other smells.
Here is the principle of "3 NO" so that you can preserve most effectively.

1. Do not let the ring come into contact with water:
Thien Moc Huong Agarwood is made entirely of natural agarwood. So when wet, like other woods, the Agarwood from Agarwood will also be affected by the effects of water. Make Agarwood easy to rot, color is no longer as beautiful as before and also affects the scent inherent.
2. Do not expose the ring to chemicals
Bracelet of natural frankincense, not pressed frankincense oil, so it only radiates fragrance when in contact with skin hands over a period of use.
3. Do not contact with perfume
To keep the scent long lasting, avoid using scents such as perfume, fabric softener, … If exposed regularly, the frankincense ring will lose its scent and replace the smell of chemicals. substance.
READ MORE: HOW TO CALCULATE METAL, WOOD, WATER, FIRE, EARTH AND THE SECRET TO CHOOSING BRACELETS WITH BIRTHSTONE ACCORDING TO THE FIVE ELEMENTS
Wearing itchy agarwood bracelets: how to fix and prevent them
Wearing itchy agarwood bracelets: how to fix and prevent them
If you wear an allergy-prone, itchy, or  rash, you should apply remedies and precautions.
How to fix:
In case of allergies when wearing agarwood due to body conditions, you have to choose a different material to wear. This is because the body should not be able to control it, so the only way is not to use the agarwood anymore.
Prevention:
Prevention is better than heal, which is the experience learned by grandparents and passed on to their children and grandchildren. How to prevent allergies when wearing agarwood bracelets is quite simple.
Choose products agarwood round product to wear. Distinguish fake and standard goods by the color of agarwood and the scent of agarwood.
Regularly clean the body, especially those with oily sweat. Ideally go to bed should remove the bracelet, put in a dry place.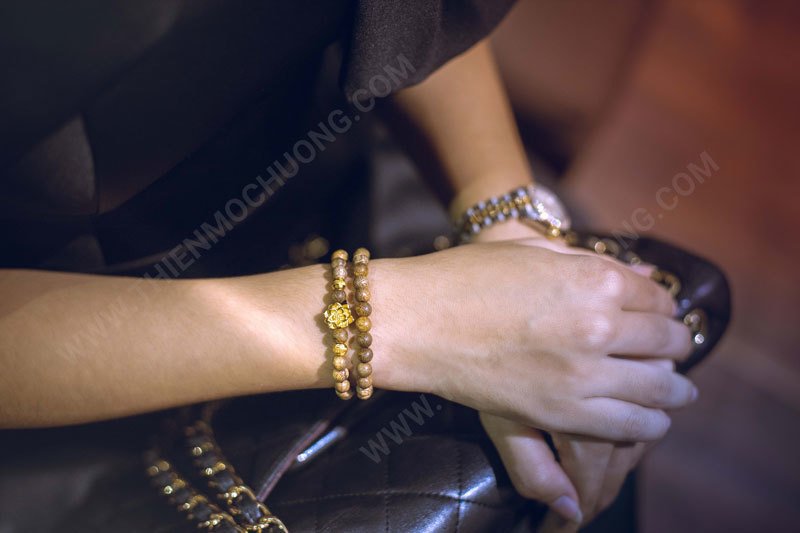 Address sell quality agarwood bracelets ensure health:
Currently, there are many units selling agarwood bracelets on the internet and social networking sites. Quality goods are also many but counterfeit, low quality goods are also rampant. If not awake, the lucky money has not been able to see but where the disease has been received. What customers buy feng shui bracelets this time is a reputable sales address, committed to the quality of products to ensure user health.
Hopefully the information shared above will help readers know the cause of wearing an allergy-prone agarwood bracelet? How to overcome and prevent the risk of wearing itchy agarwood bracelets.
READ MORE: AGARWOOD BEADS AND GEMSTONES, THE BENEFITS WITH STYLE