Owning a Pixiu bamboo agarwood bracelet will bring luck in love, the wisdom in communication and behaviour in life, for business women or managers, helping them gain more self-confidence. Believe in your power.
I. Pixiu bamboo agarwood bracelet with 18k gold information:
Material: Agarwood with Gold 9999
Country of Origin: Laos
Number of beads
: 8 pillars with 8 beads, 9 pillars with 9 beads
Agarwood ages: 14-16 years sedimentary
Usage:
Male
+ Gifts for relatives, friends or colleagues, subordinates
+ Brings good luck,  peaceful for your mind, eliminates sorrows
+ Be fashion accessories
II. Pixiu bamboo agarwood bracelet with 18k gold descriptions:
This agarwood beaded bracelet product belongs to Golden Heritage Collection hence it is the most preferable product for women at Thien Moc Huong store. Most notably, they used silver material to create a bracelet that has a compact design, precise but very aesthetic, charm bell. It has many very attractive uses that not all types of bracelets have.
1. About Pixiu bamboo agarwood bracelet :
This bracelet made from Laos. It is made from 9 pillars and 9 beads. According to the Oriental concept, 9 is the highest number in a natural number line. Therefore, it brings positive and good meanings. Number 9 is also a symbol of sustainability, more money and strength. We made Pixiu charms from gold to create more valuable for wearers
A special thing is that this bracelet not only has round Pixiu bamboo agarwood bracelet which mean about simple and primitive appearance, it also made from cylinders. These cylindrical particles are coated with an extremely luxurious gold layer.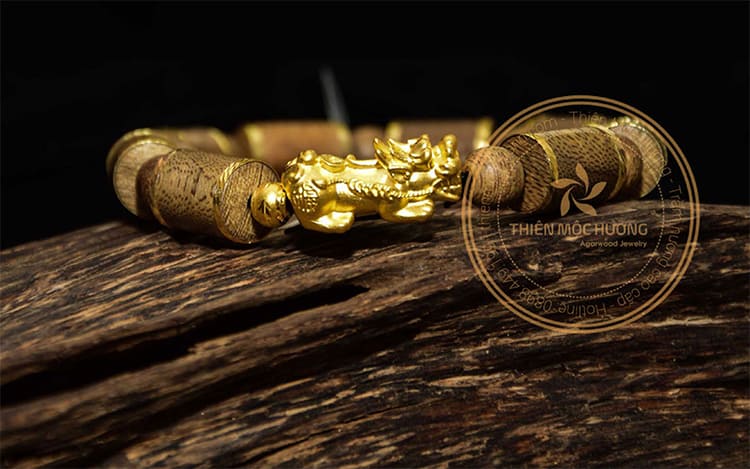 2. Pixiu:
Pixiu is a auspicious creature with the fierce looking. If you have a Pixiu item, you can be assured of the spiritual value. Pixiu likes eating gold and silver. However, it doesn't have any asshole so it keeps gold and silver in its body. Besides, Pixiu protects you and drives away evil spirits.
3. A trendy bracelet for men:
Pixiu bamboo agarwood bracelet show your strength and decisiveness. This is one of the designs of Thien Moc Huong bracelet collection. As feng shui bracelets, it will bring peace of mind, mental intelligence about work and life, especially for men. Wearing a bracelet on the left hand in important meetings, biddings, conferences will help the wearer gets the chance and good luck.
4. The perfect combination between Agarwood and Pixiu
This Bracelet is a treasure formed by a unique crystallization from Agarwood – energy of heaven and earth with the Thien Loc Pixiu – the Beast of protecting wealth and bringing rich. The Spirit of Agarwood carries the quintessence of heaven and earth, enhances the transmission of spiritual energy to awaken the Spirit Beast and make him strong to clear Thien Loc. Therefore, it helps homeowners keep fortune, ward off evil.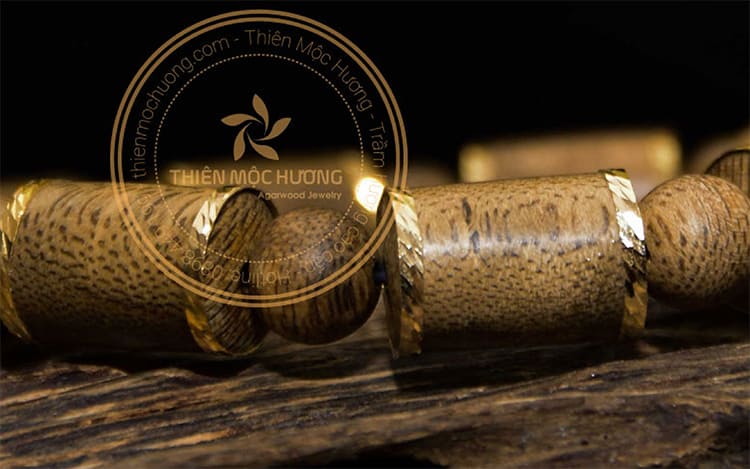 We choose materials carefully and mix these to create the best product for a wearer. All of these above items create high spiritual values, protection. Moreover, it helps wearers show their elegance and beauty.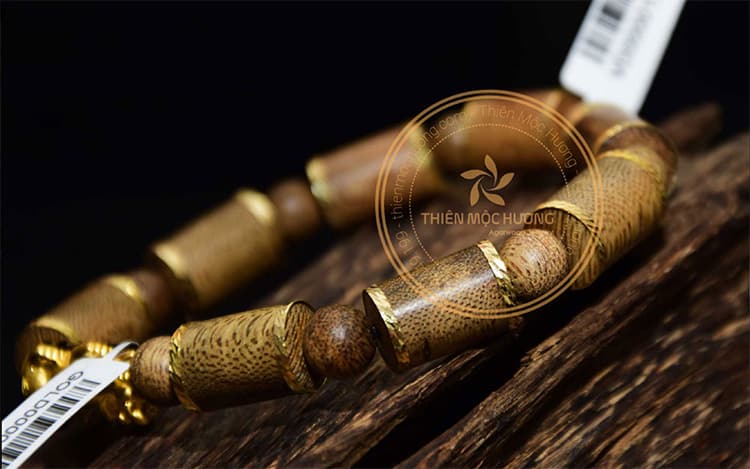 III. Agarwood production process: