Product Description
Agarwood Lotus Agarwood beaded bracelet – classic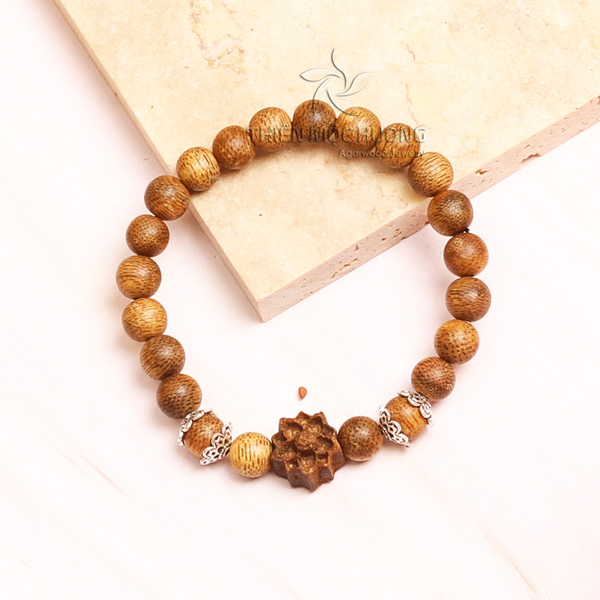 I. Information about Eight-treasure agarwood beaded bracelet
Material Agarwood 100% + Gemstone
Country of Origin: Lao
Number of seeds: Depending on the size
Agarwood ages: 12 – 14 years sedimentary
Usage:
+ Female favorites
+ Gifts for relatives, friends, or colleagues
+ Brings good luck, helps mental comfort, reduces anxiety and stress
II. Product Description
This bracelet is the result of the combination of 3 symbols of luck: agarwood, lotus, and 108 beads:
Agarwood is inherently a child of heaven and The Earth. That's why it contains full of spiritual energy that brings the owner luck in work, health, peace, and fortune.
In the stinking mud, lotus still flourished and gave off a distinct aroma. Despite being fragile, it is strong and pure and it has a gentle, discreet aroma. The image of the lotus is a symbol of sacred spirituality, sincerity, and temptation. Its petals represent stability and persistence, beauty and freedom.
III. Agarwood Production Process