Product Description
Lotus beaded Agarwood Bracelet – Vietnamese Toc Agarwood
The product is made from Vietnam Toc Agarwood which is taken from the natural environment, not affected by human hands. In particular, agarwood originates from Ha Tinh forest, growing naturally, so the bracelet quality is much better than other fasteners on the market. With the characteristic dark brown color and deep, sharp veins, the product promises to bring the wearer high aesthetics and many great uses.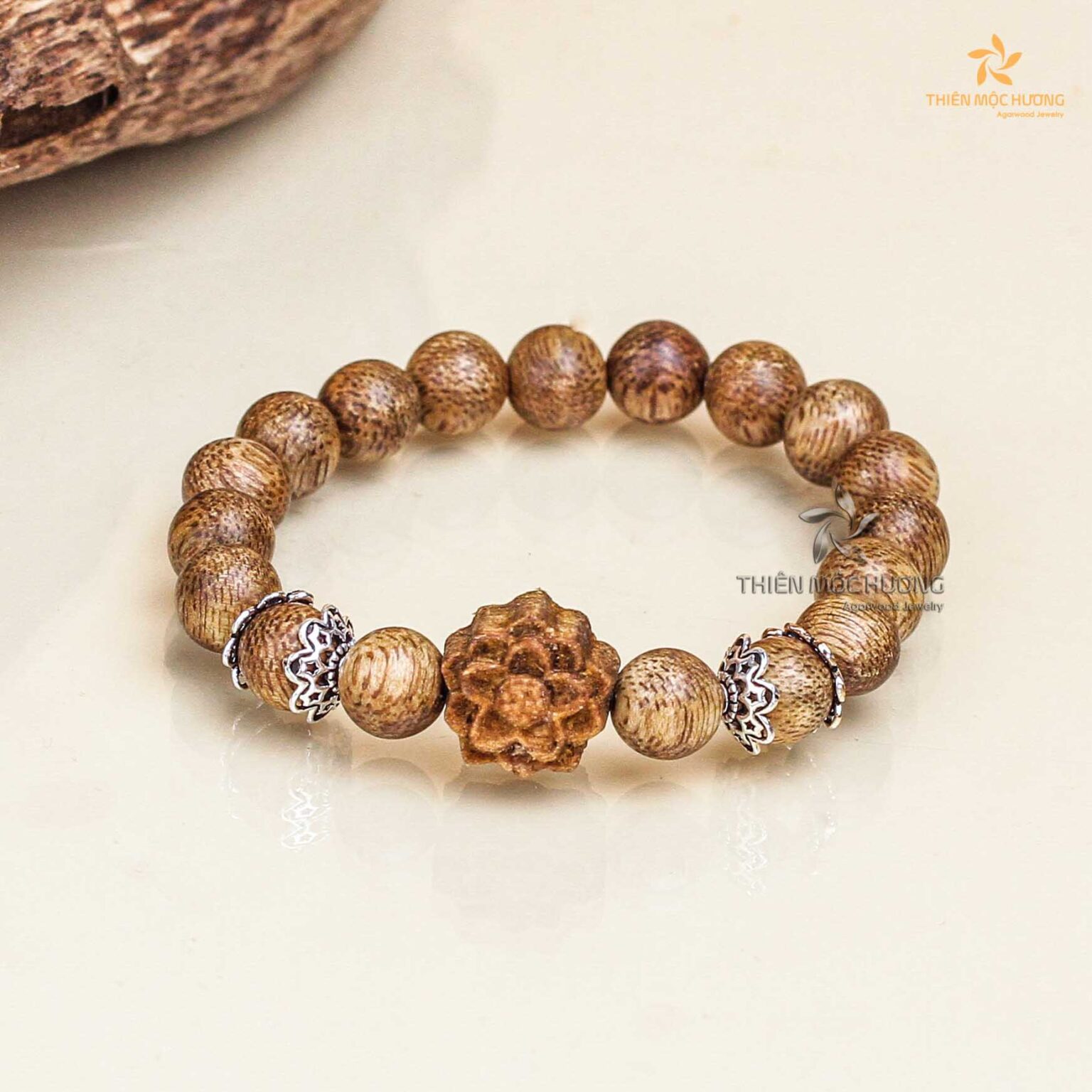 I. Information about Lotus agarwood beaded bracelet
Material Agarwood 100% 
Country of Origin: Vietnamese Toc Agarwood
Number of seeds: Depending on the size
Agarwood ages: 12 – 14 years sedimentary
Usage:
+ Female favorites
+ Gifts for relatives, friends, or colleagues
+ Brings good luck, helps mental comfort, reduces anxiety and stress
II. Product Description
Agarwood bracelet mixed with Lotus charm is a combination of two very good meanings in the minds of people:
Agarwood is known as a herb with very good effects on human health. Besides, the aroma of frankincense also dispels bad air, bringing serenity and peace to the surrounding living space.
With the meaning of a symbolic flower in Buddhism, the Lotus has the energy to help people find serenity and calmness in the soul, let go of all sorrow, anger and delusion. In addition, the lotus is associated with many Buddhas or deities, so the lotus flower means always having a god by your side.
Thus, the perfect combination of "The symbolic flower in Buddhism" and the "King of woods" will create a bracelet product with a delicate appearance, helping to exude luxury and power. It also brings many benefits to its owner.
III. Agarwood Production Process