Vietnamese single round agarwood 30 Years
Vietnam 30 Years Single Round Wooden Bracelet is made from Agarwood from Vietnam. Agarwood from Vietnam has the highest value and is the most expensive because of its rarity and medicinal use.
Luxury jewelry for men
Men's Single Men's Round Agarwood Bracelets are carefully selected, and suitable for gentlemen with great ambition, showing assertiveness and strength. When wearing an agarwood bracelet, incense spreads around the gentlemen to help drive away bad luck, bring good luck, attract fortune, and prosper in business.
Because they are feng shui bracelets, when worn, they also bring serenity, and emotional intelligence in work and life, especially for men. Wearing a male incense bracelet on the left hand in important meetings, auctions, and conferences will help homeowners with bad luck and gain convenience.
CHOOSE A Single Round Agarwood Bracelet for career advancement and good luck in life.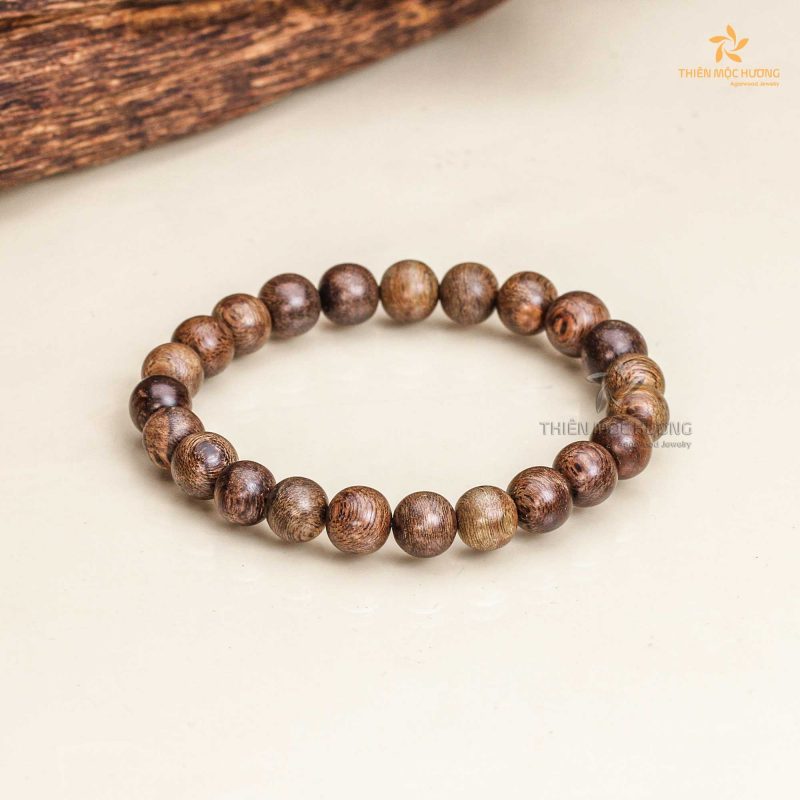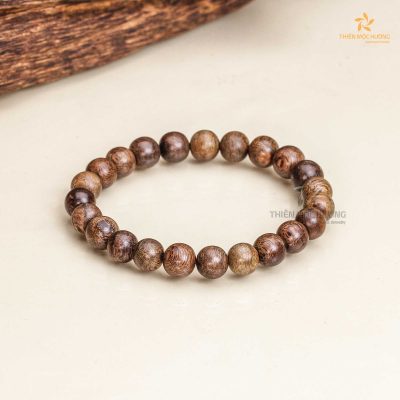 Uses of Vietnam Single Round Wooden Bracelet 30 Years
Single round wooden bracelet Vietnam 30 Years is a lucky charm for the wearer. Agarwood incense helps dispel feelings of heaviness, relieve stress, neutralize bad omens, attract luck, fortune and bring peace. In married life, husband and wife are always in harmony, understanding each other, and their feelings are sublimated and durable. Look for a bracelet that matches your destiny and brings you money
Crafting process