Product Description
Red Lucky String Bracelet with Agarmoon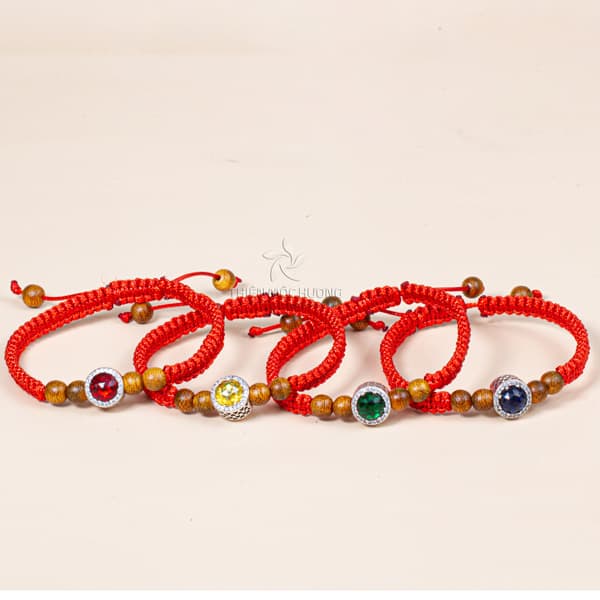 I. Information about Red lucky String Bracelet with agarmoon
Material: Lucky red thread, stone charm, natural agarwood
Country of Origin: Laos
Number of seeds: 5 beads
Agarwood ages: 12 – 14 years sedimentary
Usage:
Female's favorites
Gifts for relatives, friends or colleagues
Brings good luck, helps mental comfort, reduces anxiety and stress
II.

Product Description Red lucky String Bracelet with agarmoon
1. Red string bracelet meaning
Agarwood bracelet with red thread is an omen, bringing good luck and good fortune. Not only that, it also carries many meanings that not everyone knows.
Red string bracelet meaning is likened to "Amulet" with feng shui meaning and closely related to spiritual issues. Agarwood has long been known as the mascot of heaven and earth, absorbing the essence of all things. So it carries within itself a positive energy. Dispel evil spirits, bring good luck. Using the red thread is a way to protect yourself from curses and curses that hurt yourself.
Each knot of red thread according to the concept of the ancient Vietnamese people represents strength and cohesion. Each knot on the bracelet is equal, the tight links show the meaning of increasing blessings, against evil things. The red string bracelet has always been known as a predestined silk thread from time immemorial. Wearing a red thread bracelet also helps you attract the other person more, so it is considered to help open the love line.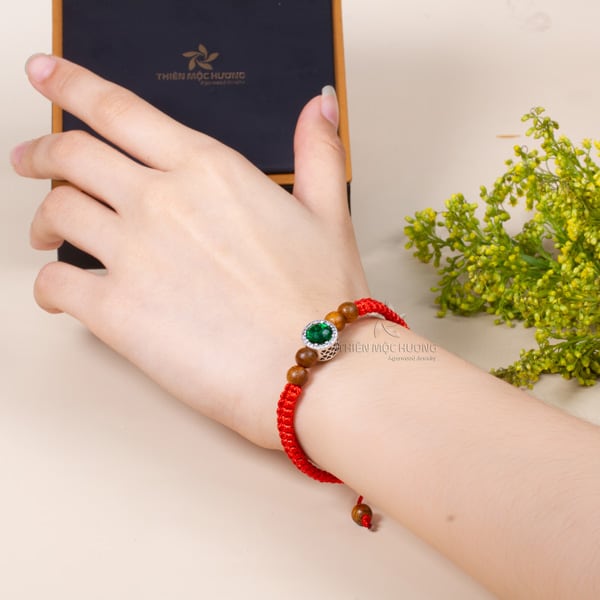 2. Meaning of Agarmoon charm
Agarmoon stone charm shows the elegance and nobility of women. In addition, it also carries the energy of the moon, adding charm and sharpness. The design of Minh Nguyet stone is delicate, as a precious gift honoring women in their journey to shine with their own beauty and values.
3. The perfect combination of Agarwood and Red Thread
Agarwood seeds attract spiritual energy from heaven and earth to create a natural fragrance. Therefore, Agarwood jewelry is used a lot to ward off bad omens that happen in life. It is said that only the smell of Agarwood can help turn bad energy into good energy. Agarwood in combination with red thread is a strong and sacred connection.
4. Jewelry suitable for young people
With a simple yet sophisticated design, Red Agarwood Bracelet has become a warmly sought-after "phenomenon", a product of Thien Moc Huong's TOP "best seller". The Red Thread bracelet worn on the hand feels light, trendy, suitable for girls when going out, going to work or going to light parties with friends, family, lovers. They are also suitable as birthday gifts for girls who love minimalism.
III. Agarwood Production Process