Product Description
Blessing agarwood 108 mala beaded bracelet – classic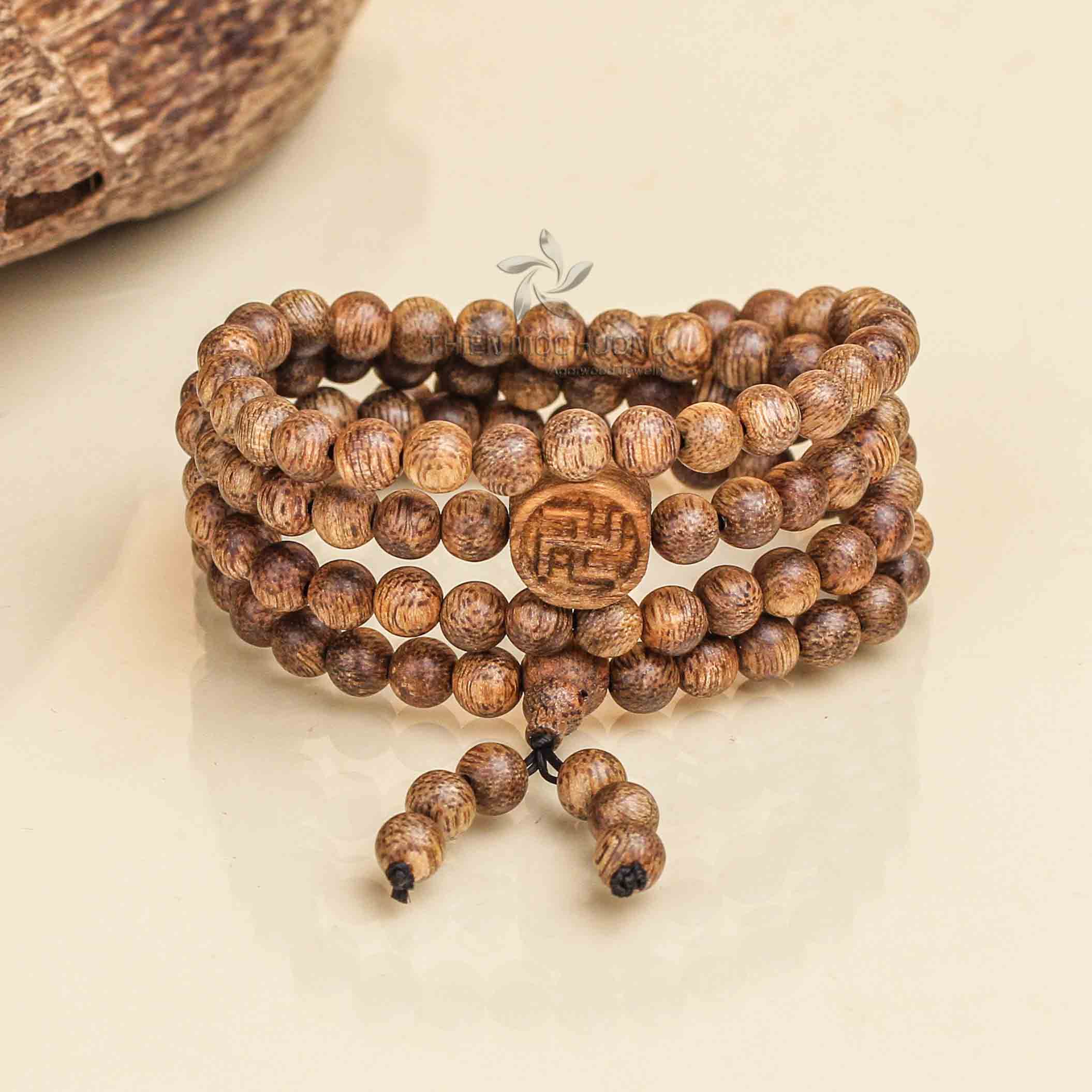 I. Information about Blessing agarwood 108 mala beaded bracelet – classic
Material Agarwood 100%
Country of Origin: Vietnamese Toc Agarwood
Number of seeds: 108 beads (8-10mm/seed) (depending on size)
Agarwood ages: 12 – 14 years sedimentary
Usage:
+ Female favorites
+ Gifts for relatives, friends or colleagues
+ Brings good luck, helps mental comfort, reduces anxiety and stress
II. Product Description of Blessing agarwood 108 mala
Meaning of the 108 Mala Beads bracelet
It is the perfect bracelet with a fine and luxurious design. The bracelet helps eliminate worries and distress and brings positive energy to the owner. Therefore, making the owner confident, strong, and fortunate in both work and daily life. 
Meaning of the 'Van' Charm
Van is one of the 32 characteristics of Buddha, which represents the honor of Buddha. Thus, combining the Agarwood and the 'Van' Charm will bring you luck and fortune. 
III. Agarwood Production Process