Lotus 108 mala beads Agarwood Bracelet 
The product is made from Vietnam Toc Agarwood which is taken from the natural environment, not affected by human hands. In particular, agarwood originates from Ha Tinh forest, growing naturally, so the bracelet quality is much better than other fasteners on the market. With the characteristic dark brown color and deep, sharp veins, the product promises to bring the wearer high aesthetics and many great uses.
The meaning of Lotus 108 mala beads Agarwood Bracelet
From the Buddhist point of view, 108 agarwood beads represent 108 afflictions of three human lifetimes. Therefore, the 108-bead necklace has the meaning of helping the mind to be pure, away from defilements.
Wearing a ring of 108 Classic frankincense beads on your side will help keep your mind sharp, reduce stress, fatigue and eliminate depression.
In addition, the 108-grain Classic agarwood bracelet also means wishing for luck and fortune, helping you avoid bad luck and evil spirits. This is also considered jewelry that shows the luxury and sophistication of the wearer.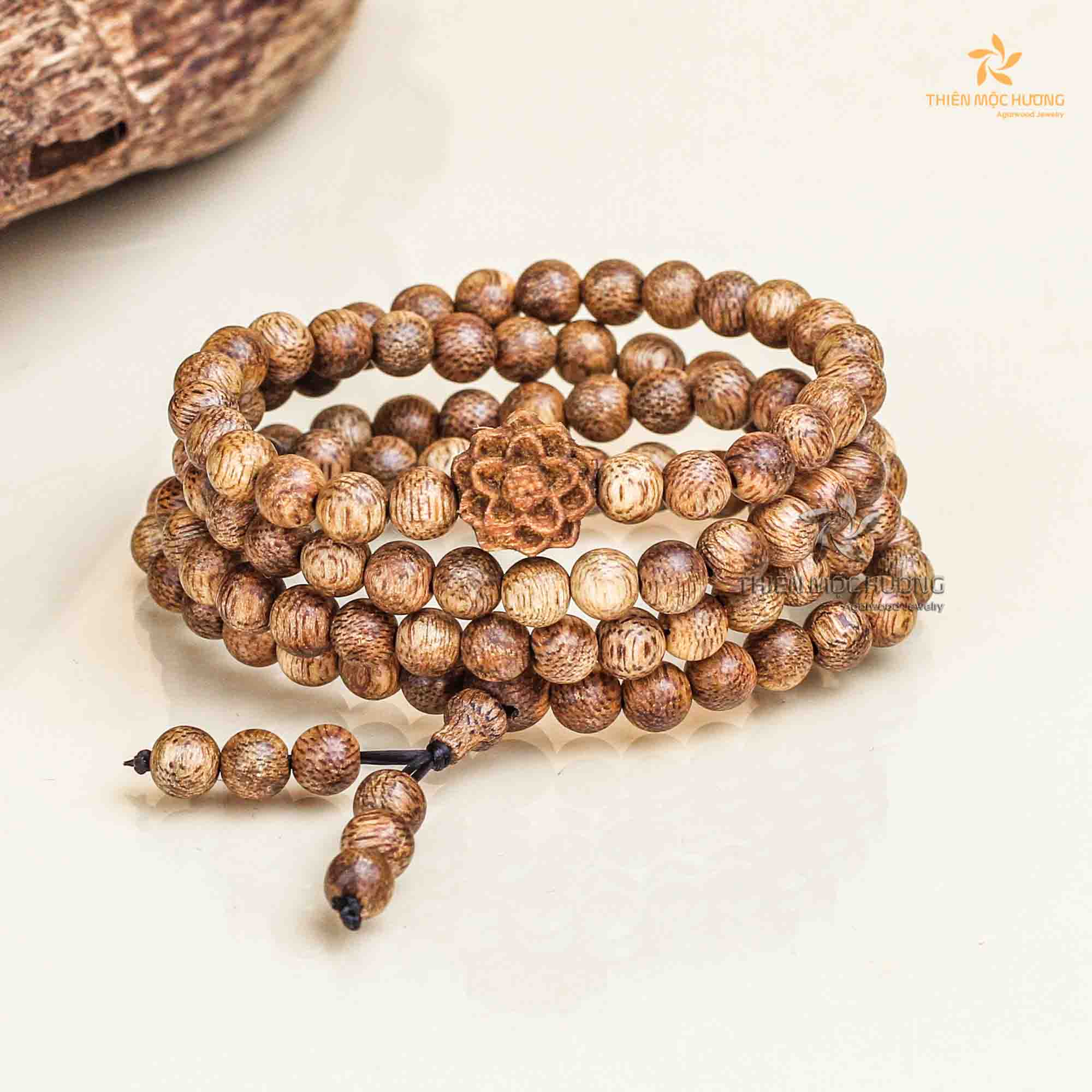 Meaning of Lotus Agarwood Charm
The lotus represents the supreme flower, the symbol of Buddha. The meaning of lotus flower is also associated with the idyllic beauty, the strong and resilient spirit of the people, and the nature of Vietnam.
The jade green color represents preciousness and brings a sparkling, glittering beauty that attracts all eyes. Jade is also a symbol of friendship, showing prestige and trust.
Production process of Lotus Agarwood 108 mala beads bracelet