The product is made from Vietnam Toc Agarwood which is taken from the natural environment, not affected by human hands. In particular, agarwood originates from Ha Tinh forest, growing naturally, so the ring quality is much better than other fasteners on the market. With the characteristic dark brown color and deep, sharp veins, the product promises to bring high aesthetics and many great uses to the wearer.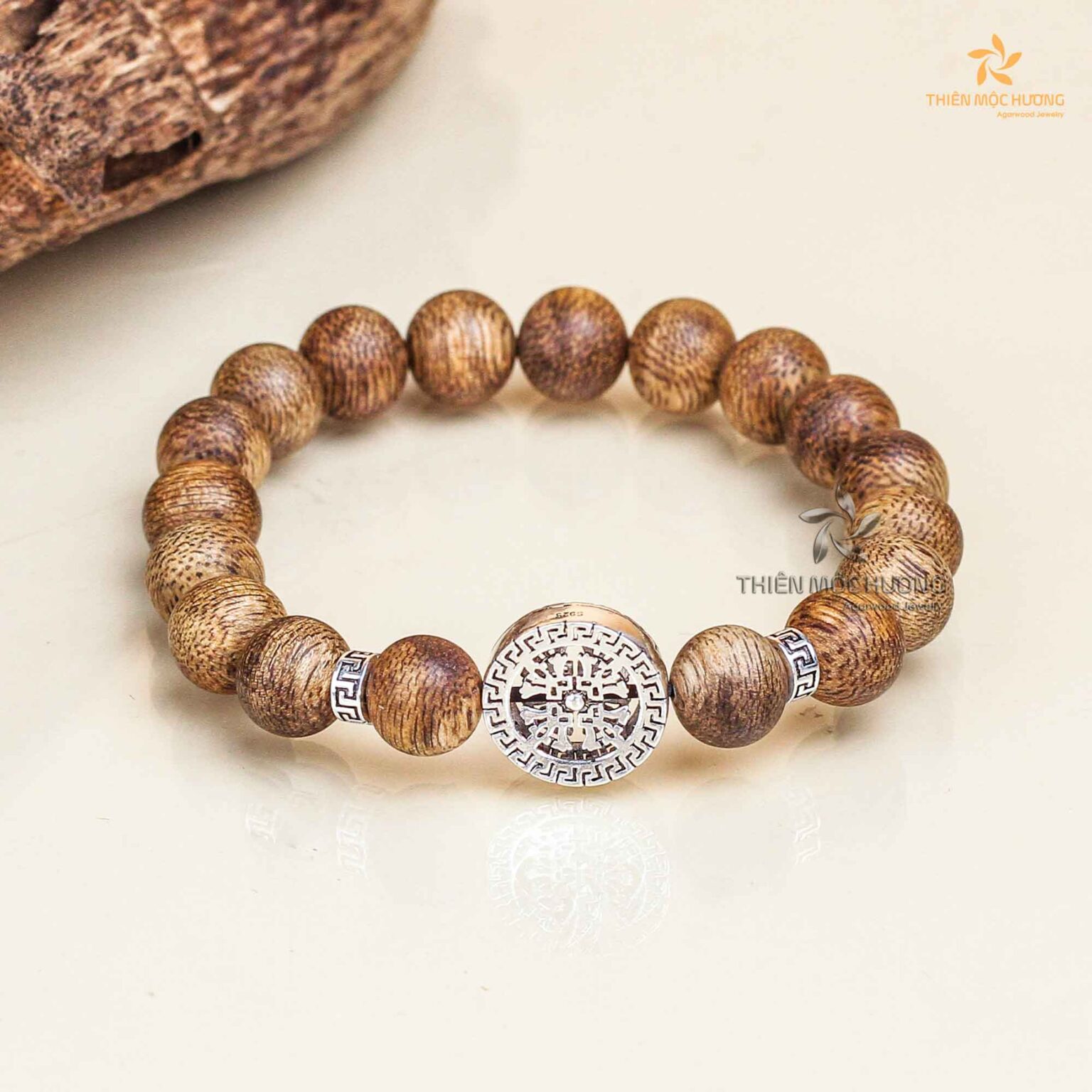 I. Information about Four-leaf Agarwood Bracelet 
Material: 100% natural Agarwood Proper
Country of Origin: Vietnamese Toc Agarwood
Number of seeds: 17 – 21 beads (depending on size)
Agarwood ages: 12 – 14 years sedimentary
Usage:
+ Female
+ Gifts for relatives, friends or colleagues
+ Brings good luck, attracts fortune, connects the love
+ Meaningful presents toward Buddha
II. Product Description of Four-leaf agarwood beaded bracelet
The Four-Leaf Clover Agarwood Bracelet is crafted from agarwood timber that has been aged for 10 to 14 years, originating from Vietnam. Typically, the bracelet consists of 17 to 21 agarwood beads. The number of beads is chosen based on the rule of the cycle of "birth, aging, illness, and death", aiming to bring good luck to the wearer. It is recommended to select a number of beads that is divisible by 4 with a remainder of 1. Consequently, the last bead will fall under the category of "birth". The agarwood bracelet emits a fragrance almost eternal, helping the wearer dispel fatigue, sadness, and alleviate stress, providing solace in life.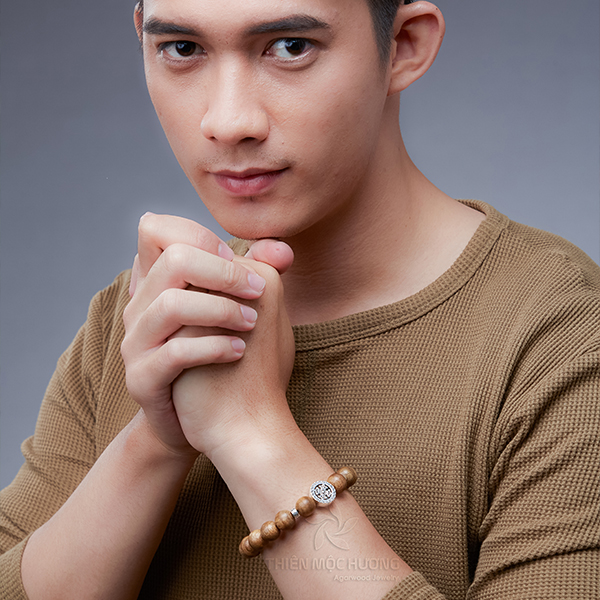 1. Symbolic Meaning of the Four-Leaf Clover
The Four-Leaf Clover represents luck because encountering a four-leaf clover is highly rare. For every 100,000 three-leaf clovers, one four-leaf clover can be found. Therefore, it is believed that those who spot a four-leaf clover will encounter abundant good fortune. The four leaves of the clover symbolize loyalty, hope, sacred love, and luck. Hence, those who possess a four-leaf clover will experience significant luck in life.
2. Trendy jewelry for both men and women 
The Four-Leaf Clover Agarwood Bracelet is believed to bring luck, success, and prosperity to its wearer. Wearing the bracelet on dates makes the wearer easily gain favorable impressions from others. As a Feng Shui bracelet, it promotes tranquility and enhances intellectual and emotional well-being in both work and personal life, particularly for men. Wearing a Tran Huong bracelet on the left hand during important meetings, bidding sessions, or conferences helps the wearer mitigate potential risks and achieve favorable outcomes.
III. The Perfect Combination of Agarwood and Four-Leaf Clover
Agarwood carries a gentle and pleasant fragrance that refreshes the spirit, providing comfort and dispelling worries and fatigue. It brings forth a new source of lucky energy for the wearer. Similarly, the Four-Leaf Clover possesses similar qualities, but it carries its own distinctive meaning. It is a Feng Shui item that instills a sense of safety and convenience in life, improves health, and neutralizes harmful influences.
The artisans have combined Agarwood and the Four-Leaf Clover in an exquisite and unique manner. Thien Moc Huong believes that this piece of jewelry is exceptionally simple, refined, and elegant, bringing good fortune to its owner.
ORDER NOW a bracelet of Agarwood clover for yourself or as a gift for friends to meet the lucky things in life.
III. Agarwood Production Process