The product is made from Vietnam Toc Agarwood which is taken from the natural environment, not affected by human hands. In particular, agarwood originates from Ha Tinh forest, growing naturally, so the ring quality is much better than other fasteners on the market. With the characteristic dark brown color and deep, sharp veins, the product promises to bring high aesthetics and many great uses to the wearer.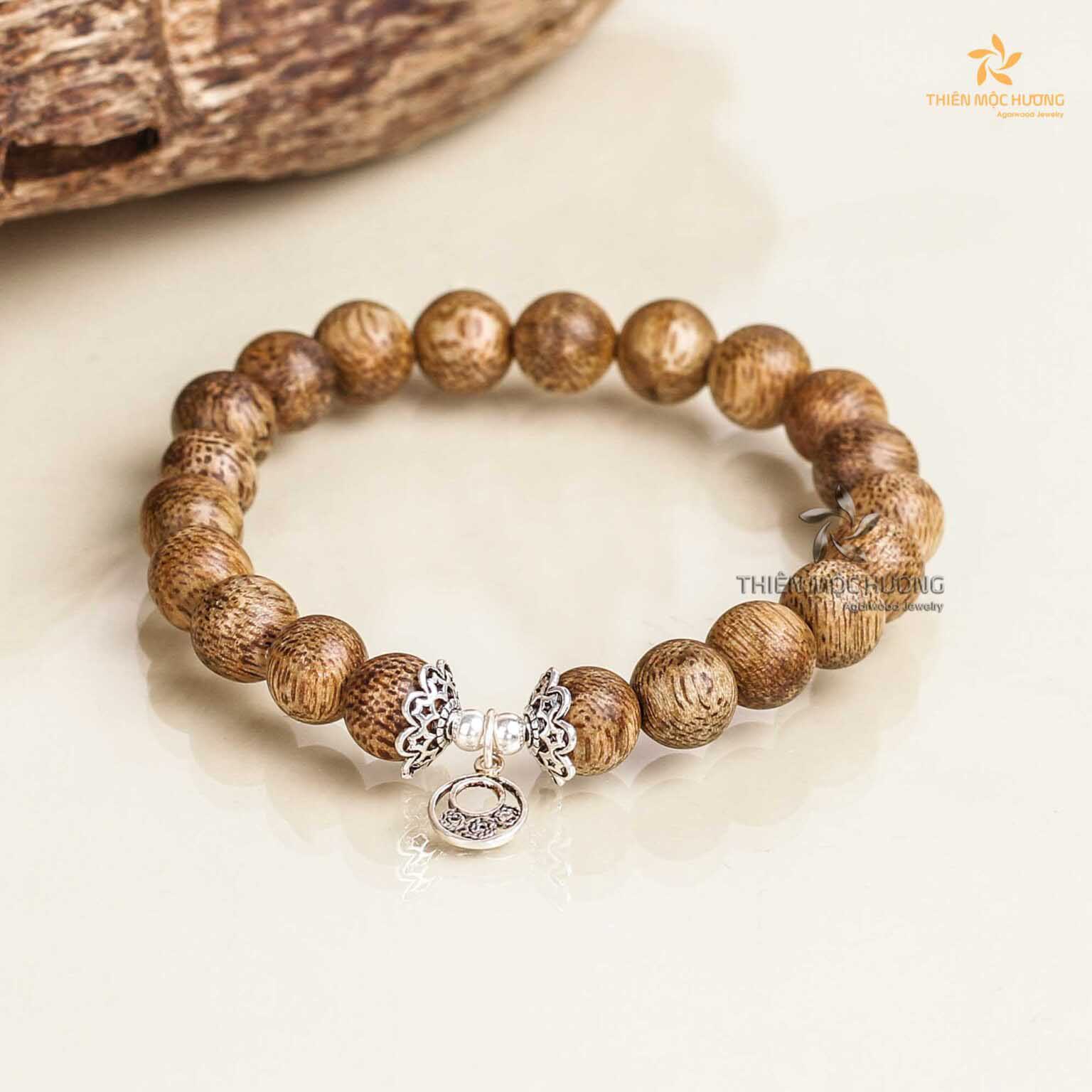 I. Information about Protection Agarwood Bracelet
Material: Agarwood 100% + Silver S925
Country of Origin: Vietnamese Toc Agarwood
Number of seeds: 17 – 21 beads
Agarwood ages: 12 – 14 years
Usage:
+ Female
+ Gifts for relatives, friends or colleagues
+ Brings good luck, helps mental comfort, reduces anxiety and stress
+ Meaningful presents toward Buddha, Business
II. Product description of Protection Agarwood Bracelet
Protection Agarwood Bracelet is a stunning piece of jewelry designed to bring you a sense of security and ward off negative energies. Crafted with care and precision, this bracelet is made from exquisite Agarwood beads known for their powerful protective properties.
The Protection Agarwood Bracelet is not only a symbol of style but also a talisman of protection. By wearing this bracelet, you invite positive energies into your life while keeping negative influences at bay. It serves as a constant reminder to stay grounded, centered, and protected, allowing you to navigate life's challenges with confidence and resilience. The smooth texture of the Agarwood beads against your skin provides a soothing and calming effect, creating a harmonious connection between body and spirit.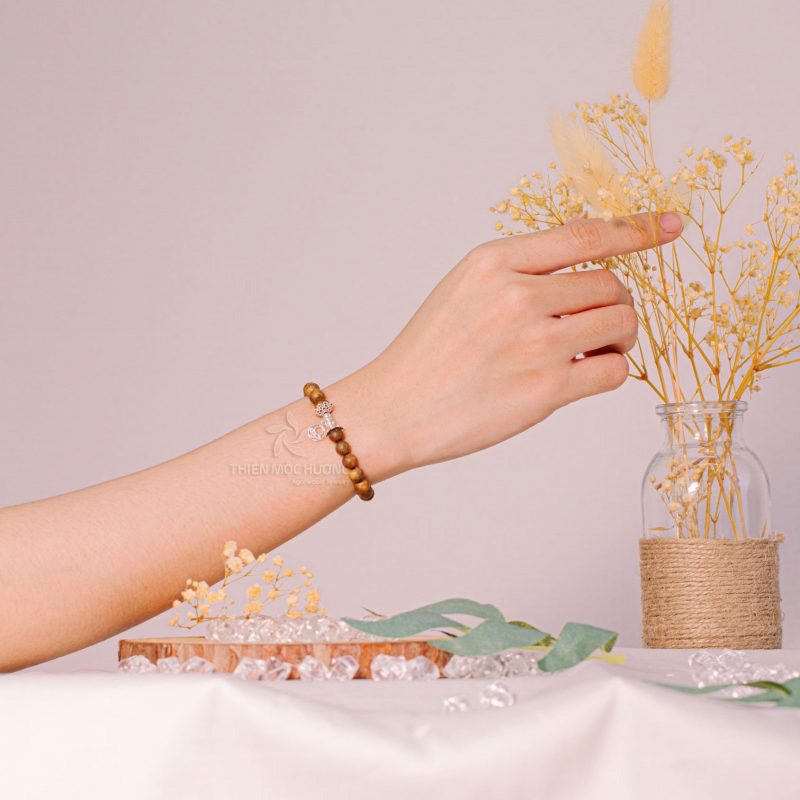 A Trendy Jewelry
The Agarwood bracelet emits an almost everlasting fragrance, helping the wearer dispel feelings of worry, sadness, and relieving stress as well as soothing the sorrows of life. Additionally, the silver wind guard helps the wearer avoid harmful winds. It is also suitable as a gift for loved ones or family members.
When worn as a feng shui bracelet, it brings tranquility and intelligence in both work and emotional aspects of life, especially for modern women. The simple Sandalwood bracelet enhances their charm and confidence. Simple yet elegant and sophisticated.
Benefits of the Agarwood Bracelet
The Agarwood Bracelet is a talisman seeking good fortune for the wearer. The aroma of Agarwood helps dispel heaviness, reduce stress, neutralize negative energy, attract good luck and prosperity, and bring peace. In married life, it promotes harmony, mutual understanding between spouses, and flourishing love, ensuring a strong and lasting relationship. Find a bracelet that suits your destiny and bring wealth to yourself.
III. The process of making Protection Agarwood Bracelet