Agarwood ring with 108 lotus seeds
Favorable fame – Full love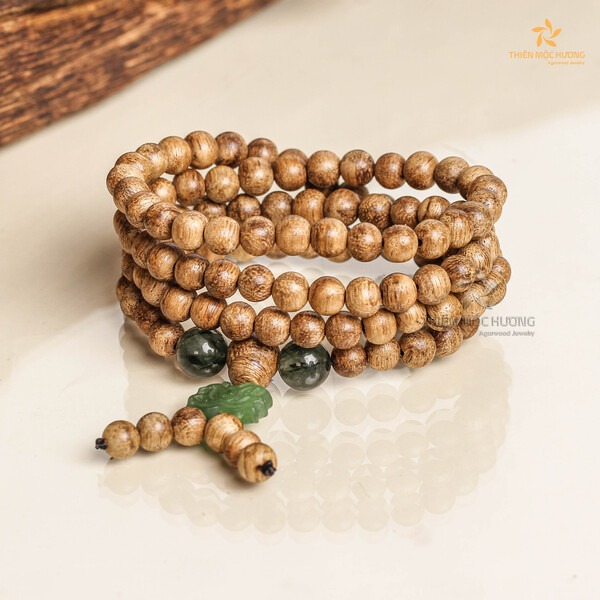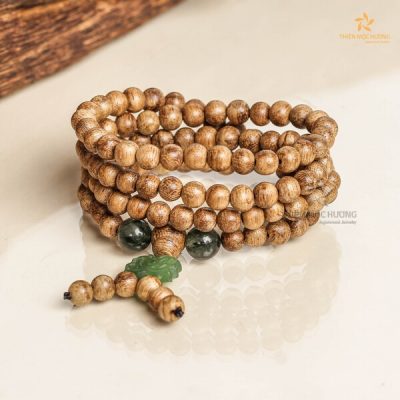 The meaning of round 108 Lotus Thach Bich
The lotus flower in the spiritual life of Vietnamese people is considered a flower full of philosophical meaning – noble life. In the foul-smelling mud, the lotus flower is still blooming and full of its own scent. Although fragile but sturdy, pure, carrying a gentle, discreet fragrance. The ancients used the mettle of the lotus as a person of noble quality. As for the shape of the flower, it is likened to a noble and noble girl. Above all, the lotus flower also speaks to the mettle of the Vietnamese people – strong and fierce.
The stylized lotus flower charm is made from natural jade stone, containing positive energy, helping the owner's spirit to be cheerful, happy, and calm. Stone lotus charm combined with Agarwood as a treasure brings wealth and prosperity to the wearer.
Because they are feng shui bracelets, when worn, they also bring serenity, and emotional intelligence in work and life, especially for modern women. A simple Agarwood bracelet will make them more attractive and confident. Simple but noble, sophisticated.
Uses of Agarwood Ring
The Agarwood bracelet is a lucky charm for the wearer. Agarwood incense helps dispel heaviness, relieve stress, neutralize bad omens, attract luck, fortune, and bring peace. In married life, husband and wife are always in harmony, understanding each other, and their feelings are sublimated and durable. Look for a bracelet that matches your destiny and brings you money
Crafting process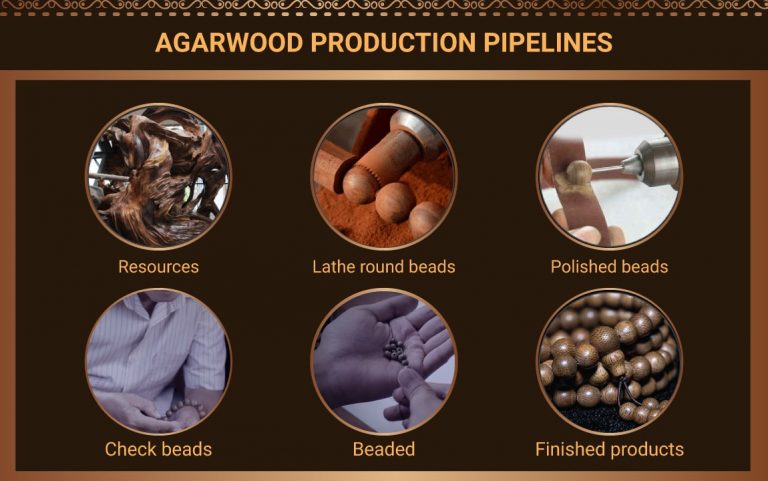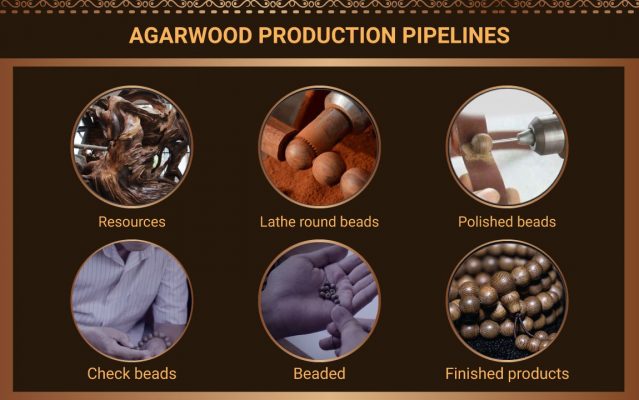 BUY NOW to get a discount and free fast shipping from Thien Moc Huong.