Product Description
Lotus-Tibet agarwood 108 mala beaded bracelet – classic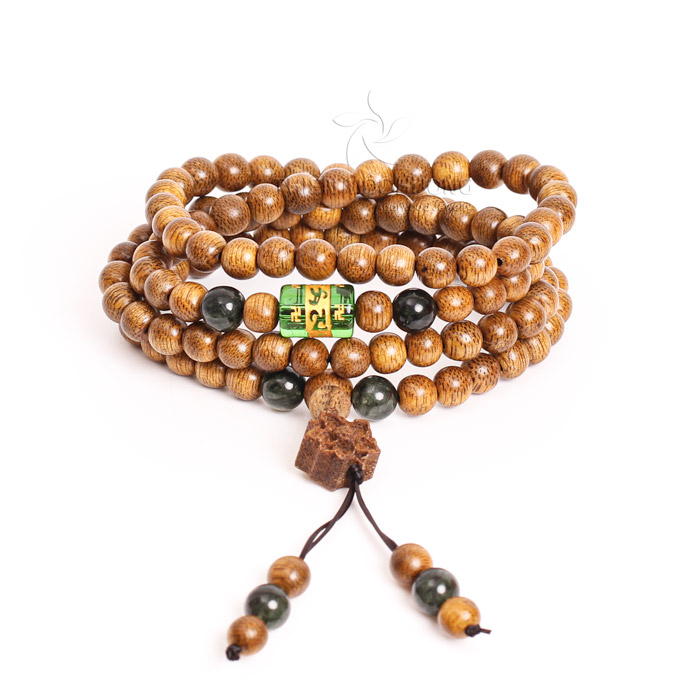 I. Information about Lotus-Tibet agarwood 108 mala beaded bracelet
Material Agarwood 100%
Country of Origin: Lao
Number of seeds: 108 beads (depending on size)
Agarwood ages: 12 – 14 years sedimentary
Usage:
+ Female favorites
+ Gifts for relatives, friends or colleagues
+ Brings good luck, helps mental comfort, reduces anxiety and stress
II. Product Description
The unique and harmonious combination of Agarwood and Tibetan amulet has a special meaning in Buddhism – opens the mind of compassion and charity, brings many blessings to oneself and spreads energy. Positive for everyone around.
Inspired by the flower symbolizing high quality, resonated with high-quality Agarwood material with the quintessence of heaven and earth, the ring is a delicate and luxurious piece of jewelry, with high aesthetic and high quality. Above all, it also expresses the meaning of wishing peace for the family, towards a prosperous and reunion life.
108 beads will have a special meaning to help eliminate 108 kinds of afflictions, wear for peace of mind, undisturbed by the market, and double their function
III. Agarwood Production Process