Product Description
The product is made from Vietnam Toc Agarwood which is taken from the natural environment, not affected by human hands. In particular, agarwood originates from Ha Tinh forest, growing naturally, so the ring quality is much better than other fasteners on the market. With the characteristic dark brown color and deep, sharp veins, the product promises to bring high aesthetics and many great uses to the wearer.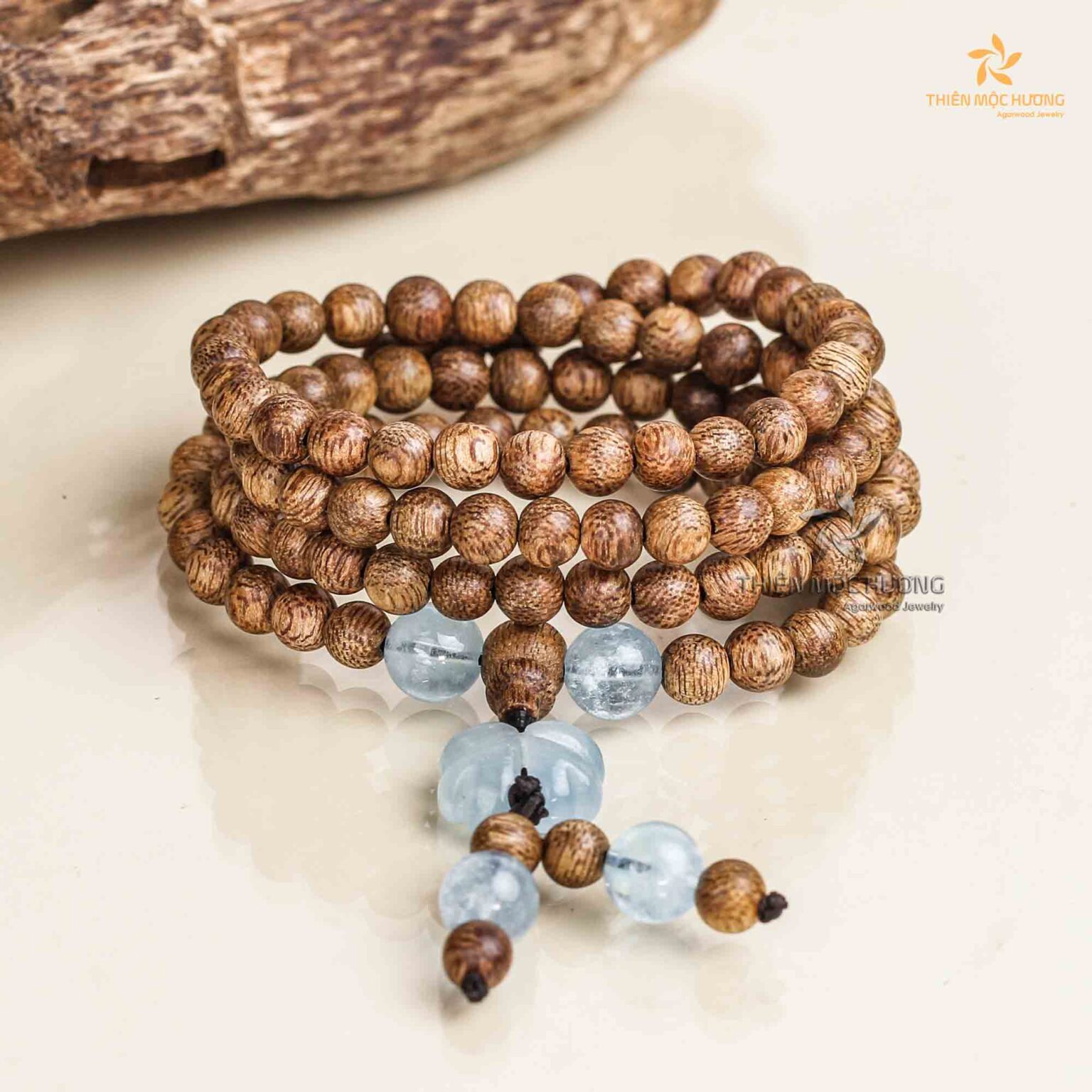 I. Information about Four-leaf Clover 108 mala beaded agarwood bracelet
Material Agarwood 100%
Country of Origin: Vietnamese Toc Agarwood
Number of seeds: 108 beads 
Agarwood ages: 12 – 14 years 
Usage:
+ Female
+ Gifts for relatives, friends or colleagues
+ Brings good luck, helps mental comfort, reduces anxiety and stress
II. Product description of Four-leaf Clover Agarwood bracelet with Gemstone
The 108-bead Agarwood Bracelet with Four-Leaf Clover is a perfect combination of two symbols that bring the utmost luck and tranquility, highly favored and utilized by many as a lucky charm. The image of the Four-Leaf Clover represents a tale that a brave child ventures into deep forests, enduring countless obstacles, with a courageous heart in search of a precious herb – the Four-Leaf Clover leaves that will bring everlasting happiness, the innocent smiles of children. Each leaf on the Four-Leaf Clover branch symbolizes the most valuable aspects of life.
First Leaf: The first leaf represents FAITH.
Second Leaf: The second leaf represents HOPE.
Third Leaf: The third leaf represents LOVE.
Fourth Leaf: The fourth leaf represents LUCK.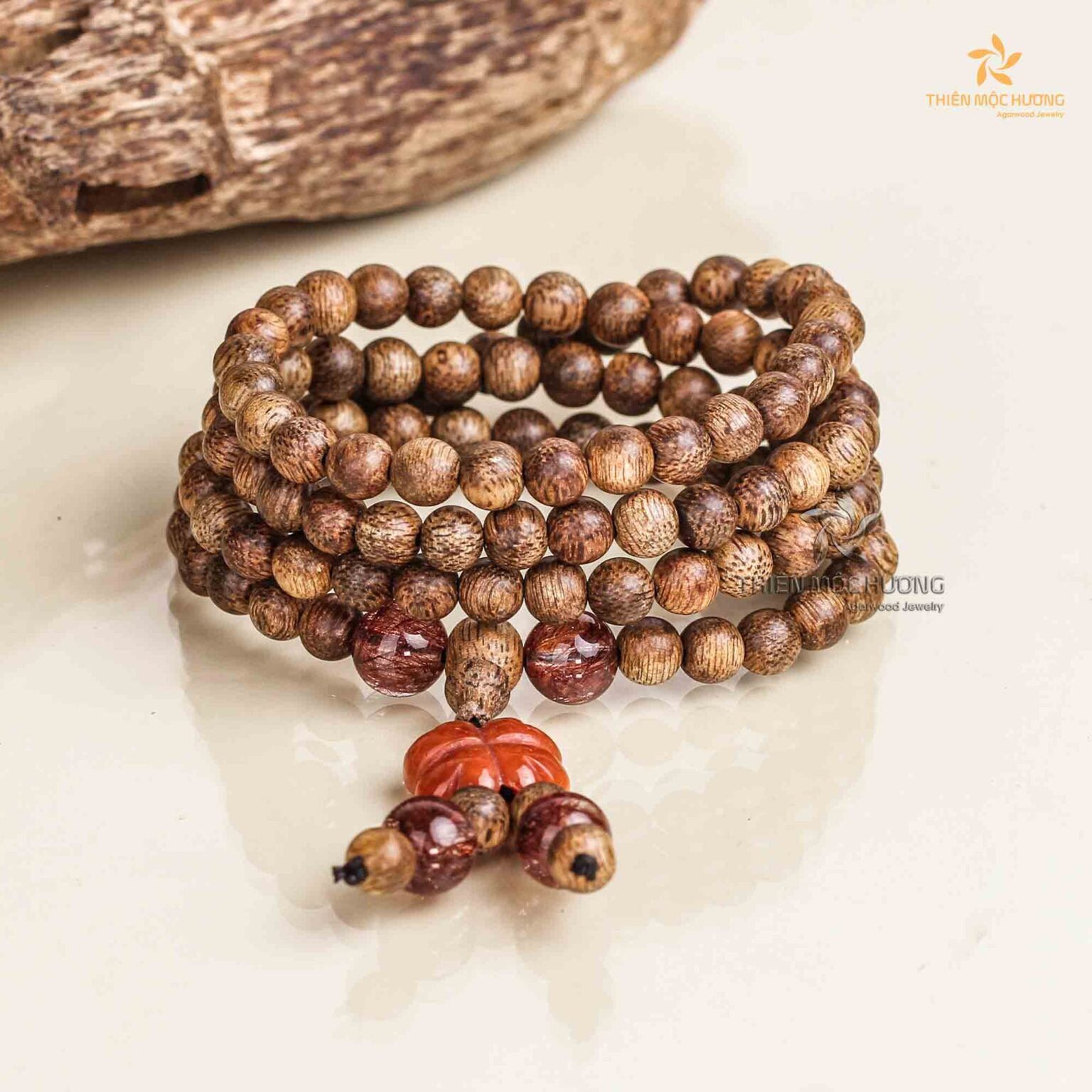 The number 108 represents all the worries and troubles of human life. The 108-bead agarwood bracelet helps wearers dispel everyday anxieties, bringing peace and tranquility to their lives, protecting them from unforeseen conflicts and calamities. Those who wear the 108-bead Agarwood Bracelet cherish inner peace, unaffected by worldly disturbances, seeking auspiciousness and happiness for themselves.
III. Agarwood Production Process