The product is made from Vietnam Toc Agarwood which is taken from the natural environment, not affected by human hands. In particular, agarwood originates from Ha Tinh forest, growing naturally, so the bracelet quality is much better than other fasteners on the market. With the characteristic dark brown color and deep, sharp veins, the product promises to bring the wearer high aesthetics and many great uses.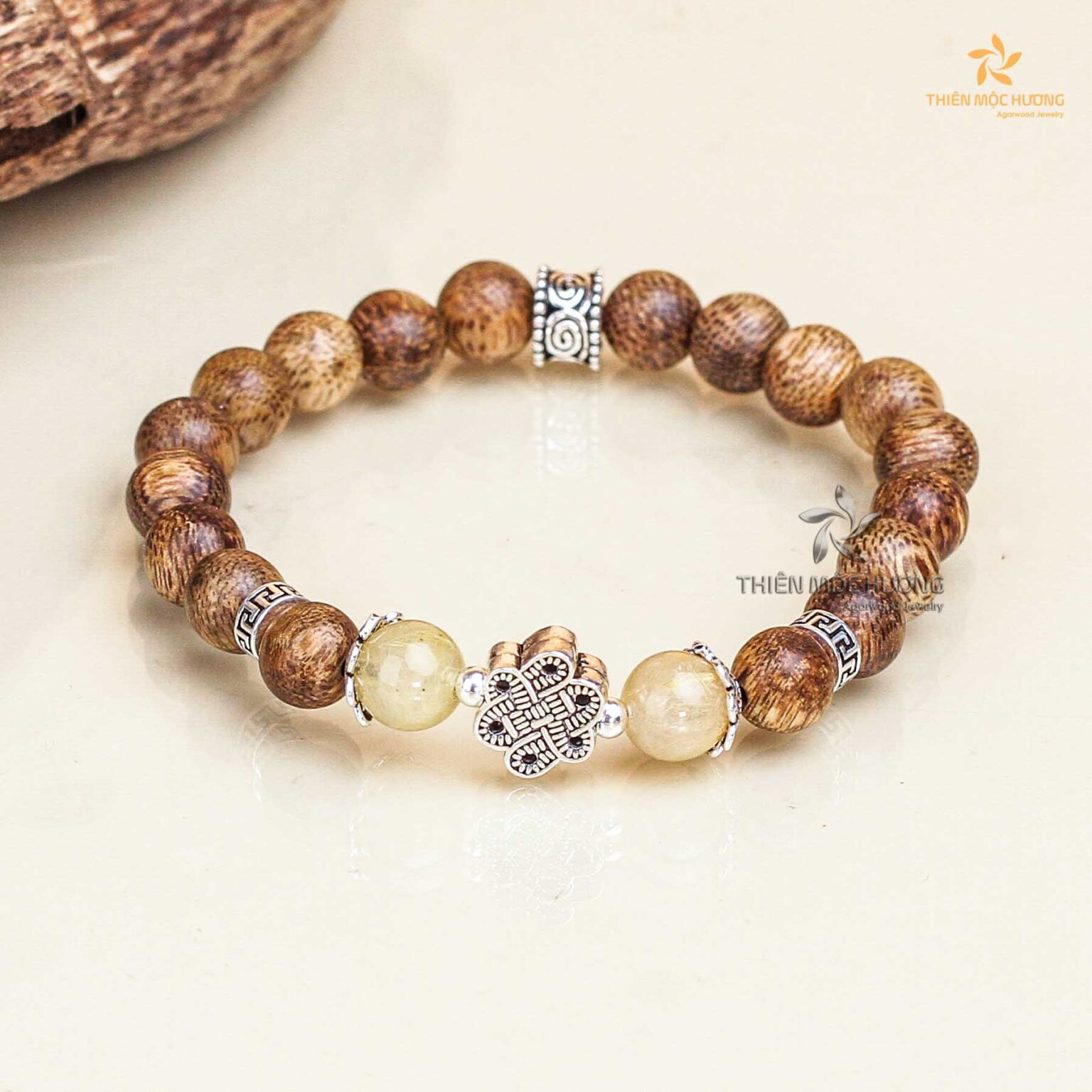 I. Product information of Happiness Agarwood beaded Bracelet 
Material

Agarwood

Source

Vietnamese Toc Agarwood

Number of beads

17-21 beads (depending on the size of the wearer's hand)

Age

12-14 years

Use for

Women 

This is a gift for relatives, superiors or friends.

Meaning reunion, peace and prosperity.
II. Happiness Agarwood beaded Bracelet Product Description
Happiness Agarwood Bracelet is one of the hottest female Agarwood bracelets in the new collection launched in December 2019 at Thien Moc Huong.
Bracelets will usually have between 17 and 21 agarwood beads. The number of beads will be selected based on the rule of the cycle of "birth – old age – illness – death" to bring luck to the owner. The number of seeds should be chosen as a remainder of 1 or 2 when divided by 4. Accordingly, the last grain will fall into the word "birth" or "old". All are good bows for the wearer.
Agarwood bracelet radiates an almost eternal fragrance, helping the wearer dispel the feeling of fatigue, melancholy, relieve stress as well as soothe the sadness in life. Besides, silver is wind-resistant, which will help the wearer avoid toxic wind entering the person. So, this is perfect for gifting your lover or loved one.
1. Trendy jewelry for women
The Concentric Charm from Silver S925, a quartz stone charm combined with agarwood, gives women a modern and youthful look and shows tenderness and decency.
Because they are feng shui bracelets, they also bring serenity and emotional intelligence to work and life, especially for modern women. A simple Agarwood bracelet will make them more attractive and confident. Simple but noble, sophisticated.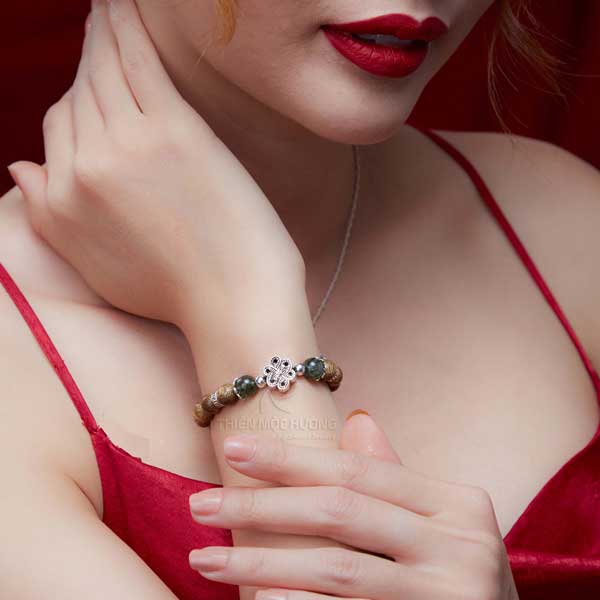 2. Uses of Agarwood Bracelets
Agarwood bracelet is a lucky charm for the wearer. Agarwood incense helps dispel feelings of heaviness, relieve stress, neutralize bad omens, attract luck, fortune and bring peace. In married life, husband and wife are always in harmony, understanding each other, and their feelings are sublimated and durable. Look for a bracelet that matches your destiny and brings money to yourself.
Quickly own a meaningful Agarwood bracelet feng shui function, lucky but no less fashionable TODAY
III. AGARWOOD PRODUCTION PROCESS