Agarwood beaded bracelet Basic
Traditional Treasures – Essence Of Earth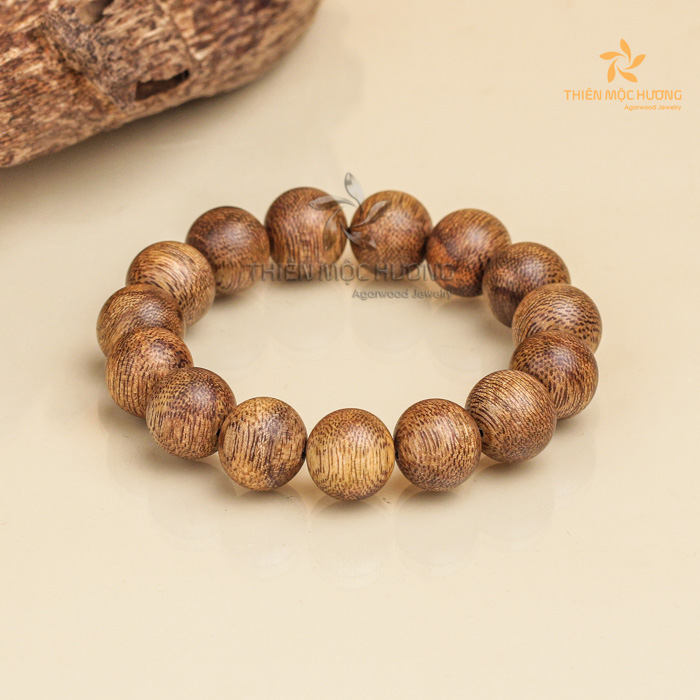 I. Information of Agarwood beaded bracelet – Basic
1. Material: Agarwood 100%
2. Country of Origin: Vietnamese Toc Agarwood
3. Number of seeds:  13-18 seeds (depending on arm size)
4. Beads size: 10mm – 12mm – 14mm – 16mm
5. Agarwood ages: 12 – 14 years sedimentary
6. Usage:
+ Male's favorites
+ Gifts for relatives, friends or colleagues, subordinates
+ Brings good luck, eliminates sorrows
+ Meaningful presents toward Buddha
II. Product Description
1. Agarwood beaded bracelet Basic
Agarwood beaded bracelet Basic of the best products of Agarwood bracelets in Thien Moc Huong. Crafted from Agarwood from Vietnam, the bracelet is usually made of 13 to 17 beads (may vary depending on the size of the wearer's hand). The number of seeds will be selected based on the rules of the cycle of "birth – old – disease – death" to bring good luck to the wearer. Should choose the number of beads to be divided by 4 remainders 1. Design impressive, is a unique jewelry, suitable meaning as a gift.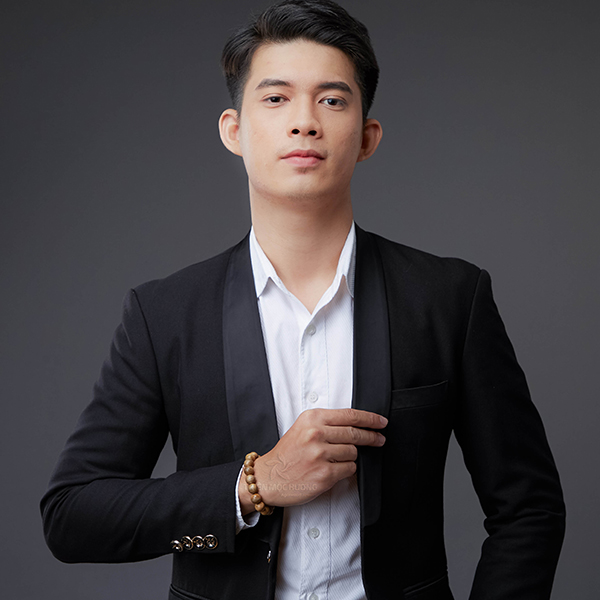 2. Meaning of Agarwood beaded bracelet Basic
From ancient times, Agarwood has been considered more valuable than gold. Deep in the forest, it absorbs the spirit of heaven and earth, exquisitely crafted by craftsmen of Thien Moc Huong through many stages. Laos Agarwood Bead Bracelet represents simplicity and tradition, so it suits those who prefer classic style and lightness. Round beads are simple, not fussy but still retain their class and make sense in feng shui.
Today, Agarwood Jewelry is becoming increasingly popular, selected by many people for its special values in spiritual life.
3. Luxury jewelry for men
Agarwood beaded bracelet Basic was carefully selected, meticulously suitable for men with great ambitions, showing assertiveness and strength. When wearing the Agarwood Bead Bracelet, the fragrance spreads to help bring good luck, fortune and prosperous business.
Because they are feng shui bracelets, they also bring peace of mind and mental intelligence about work and life when worn, especially for men. Wearing the bracelet on the left hand in important meetings, biddings, and conferences will give the wearer a chance and good luck.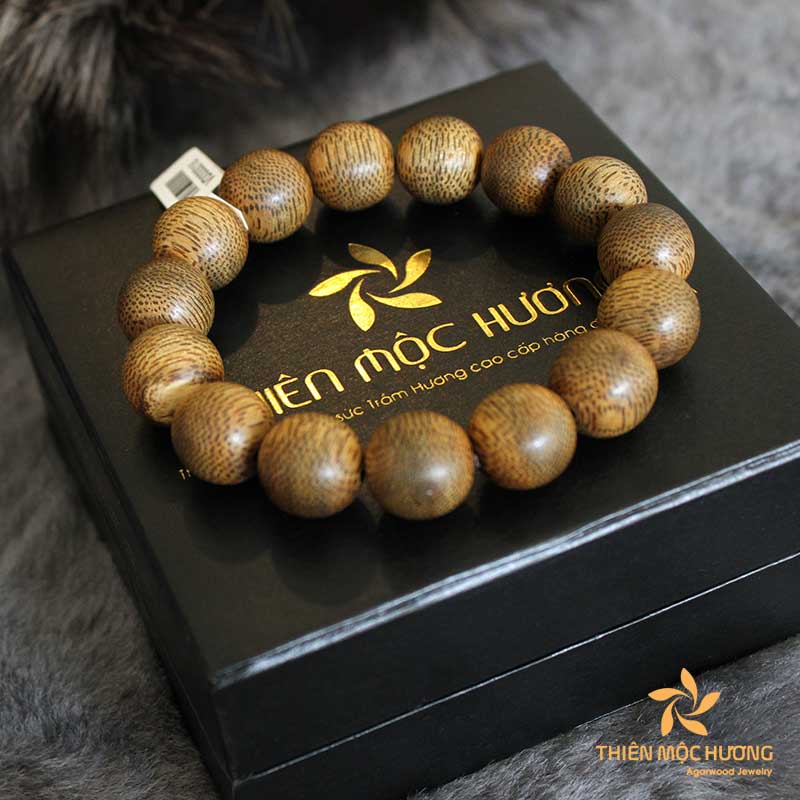 CHOOSE NOW a Laos Agarwood Bead Bracelet to good luck in life.
4. Uses of Agarwood beaded bracelet Basic
Laos Agarwood Bead Bracelet is a lucky piece of jewelry for the wearer. The fragrance spreads to help the wearer feel comfortable, reduce stress, neutralize bad omens, attract luck, fortune and bring peace. In married life, husband and wife always get along, understand each other, feelings sublime and durable. Find a bracelet that fits to you and gives you luck.
III. Agarwood Production Process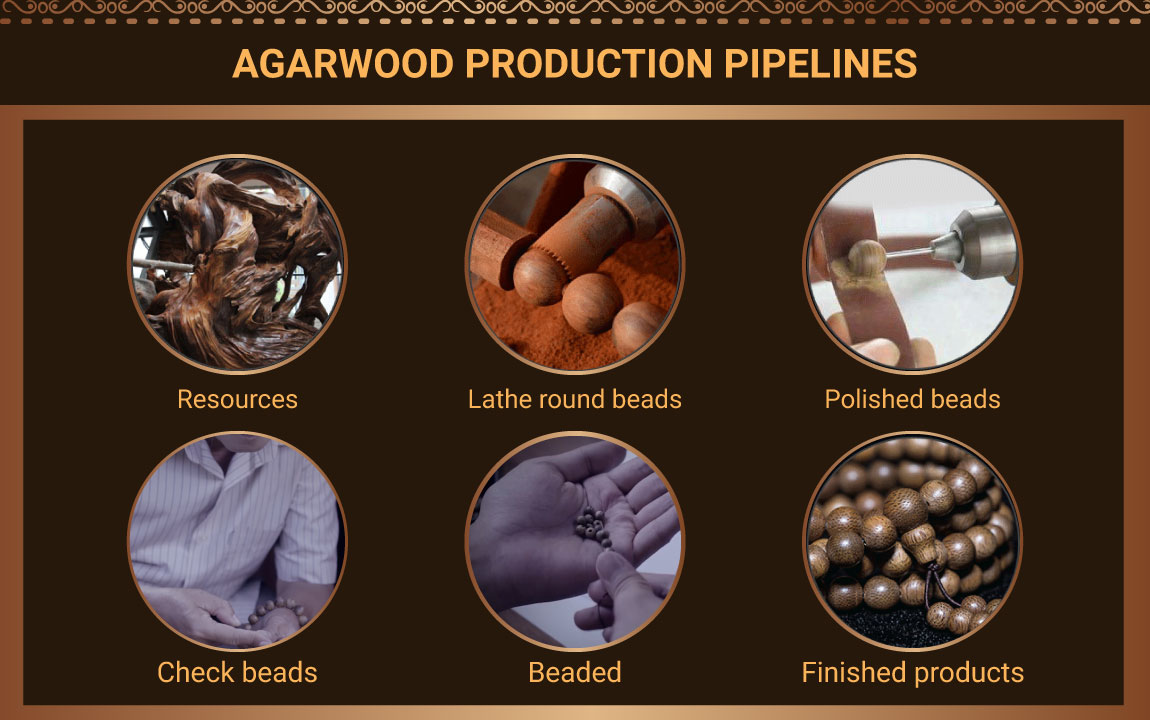 FEEDBACK FROM CUSTOMERS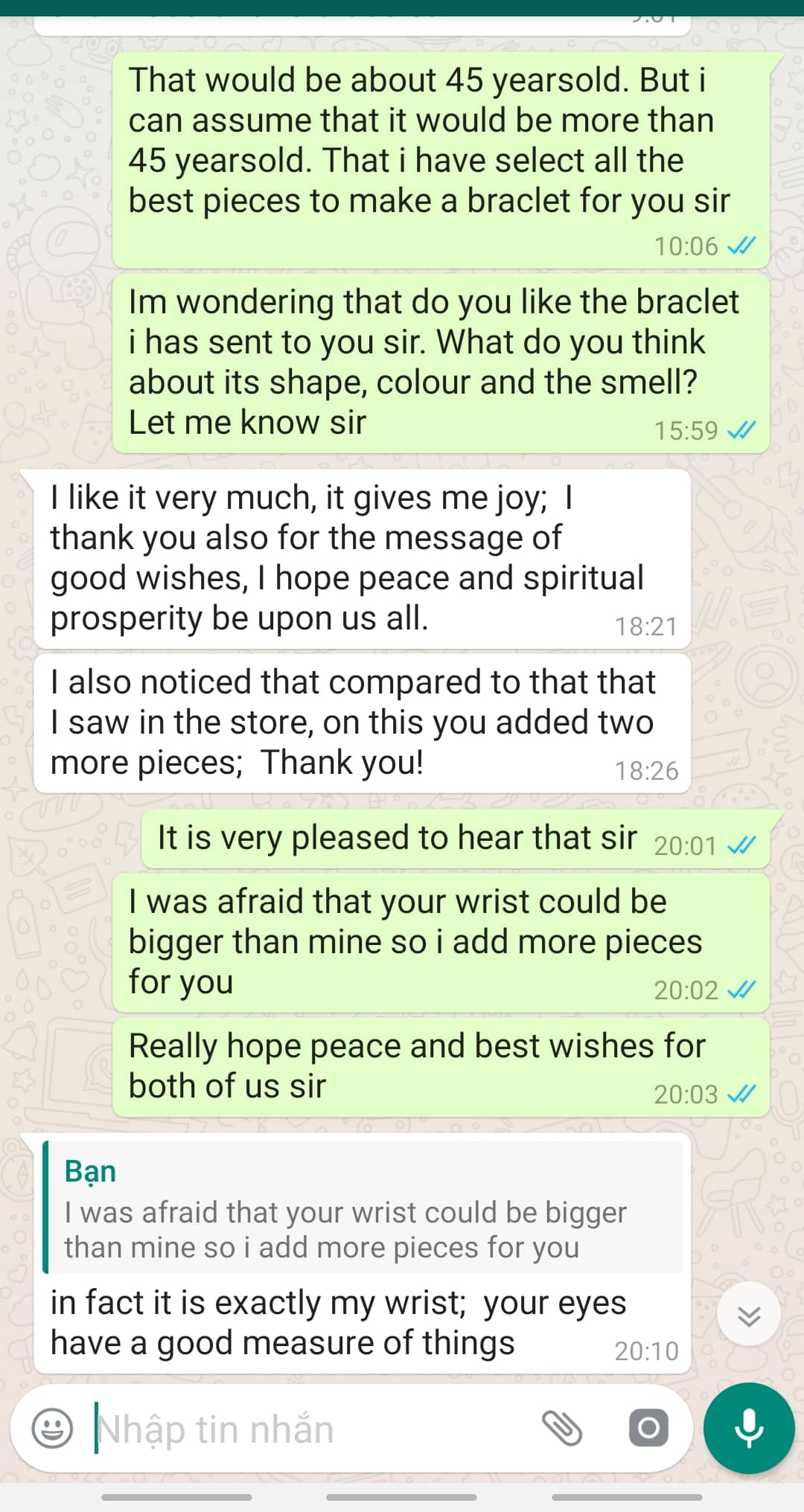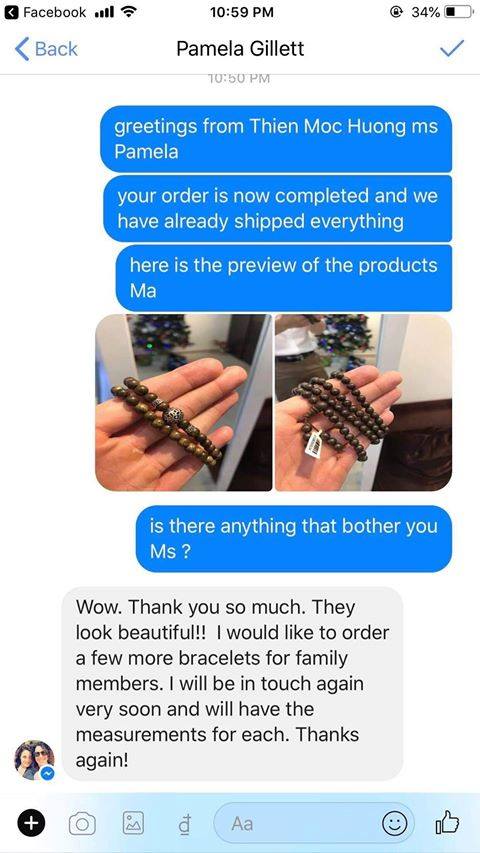 CHOOSE NOW a Laos Agarwood Bead Bracelet to good luck in life.