Mother's Day is a commemorative holiday to honor mothers in the family and acknowledge the influence and bond of mothers in society. Thien Moc Huong introduces a special promotion program called "Giving Agarwood Rings – Sending Love" for both online and in-store customers to show gratitude and honor to mothers and their role in society.
Information Giving Agarwood Rings – Sending love Promotion
Mother's Day has arrived, and it's time to get a special gift for your mother. If you're unsure what to choose, visit Thien Moc Huong to select a beautiful and meaningful Tram Huong bracelet with numerous amazing effects. Not only will you find the perfect gift, but you can also save a considerable amount of money with a 5% discount on all products.
Don't miss this fantastic opportunity to experience our services and shop for the best deals.
Time of the Giving Agarwood Rings – Sending love promotion
The "Giving Agarwood Rings – Sending Love" promotion program at Thien Moc Huong will take place from May 13th to May 14th, 2023.
Thien Moc Huong hopes that this promotion with its attractive offers will be a gift and a thank-you to the most extraordinary women, the mothers. Take note of this information to give your mother the most meaningful gift.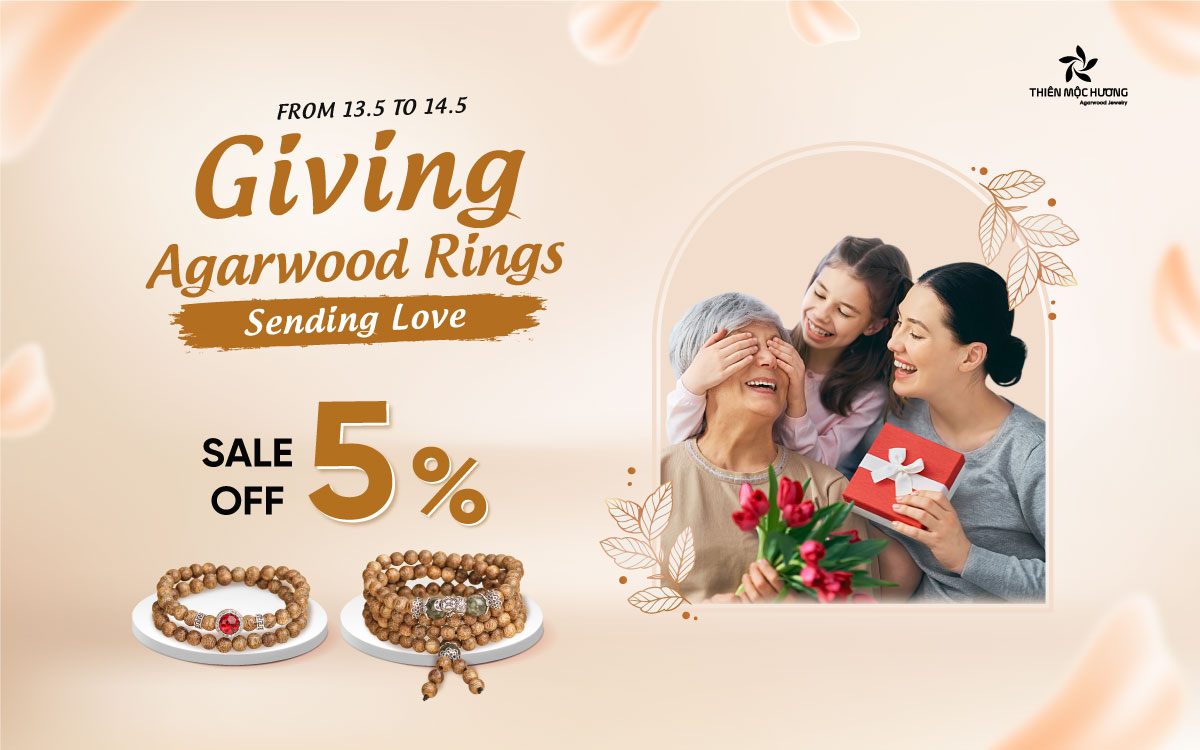 Contact Information for Thien Moc Huong
We promise to provide our customers with high-quality Tram Huong products that are safe and come from trusted sources. Additionally, you can explore other Tram Huong products such as Tram Huong perfume, Tram Huong incense, and Tram Huong accessories on our website for more suitable choices.
To learn more about our products and place an order, please visit our website or come to our store. We are always ready to support and advise our customers as quickly as possible.
(4)
Chia sẻ bài viết