Double round nine-tailed fox agarwood beaded bracelet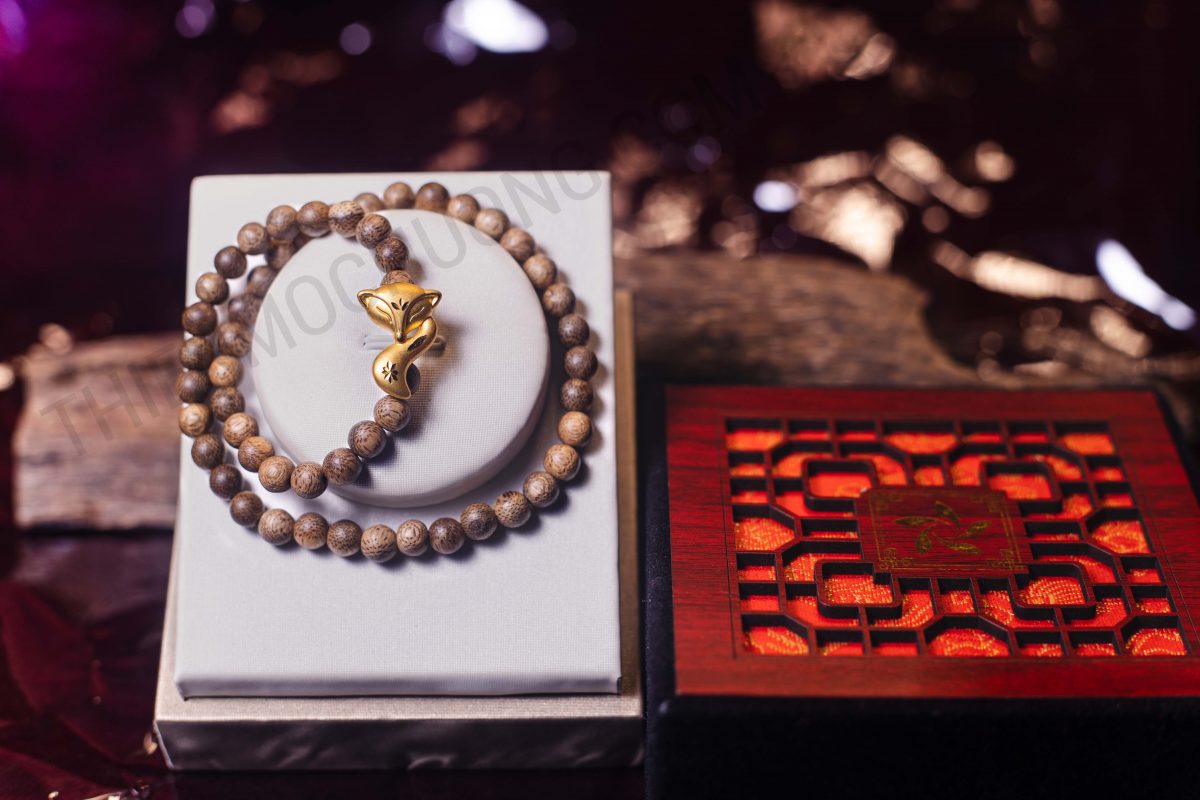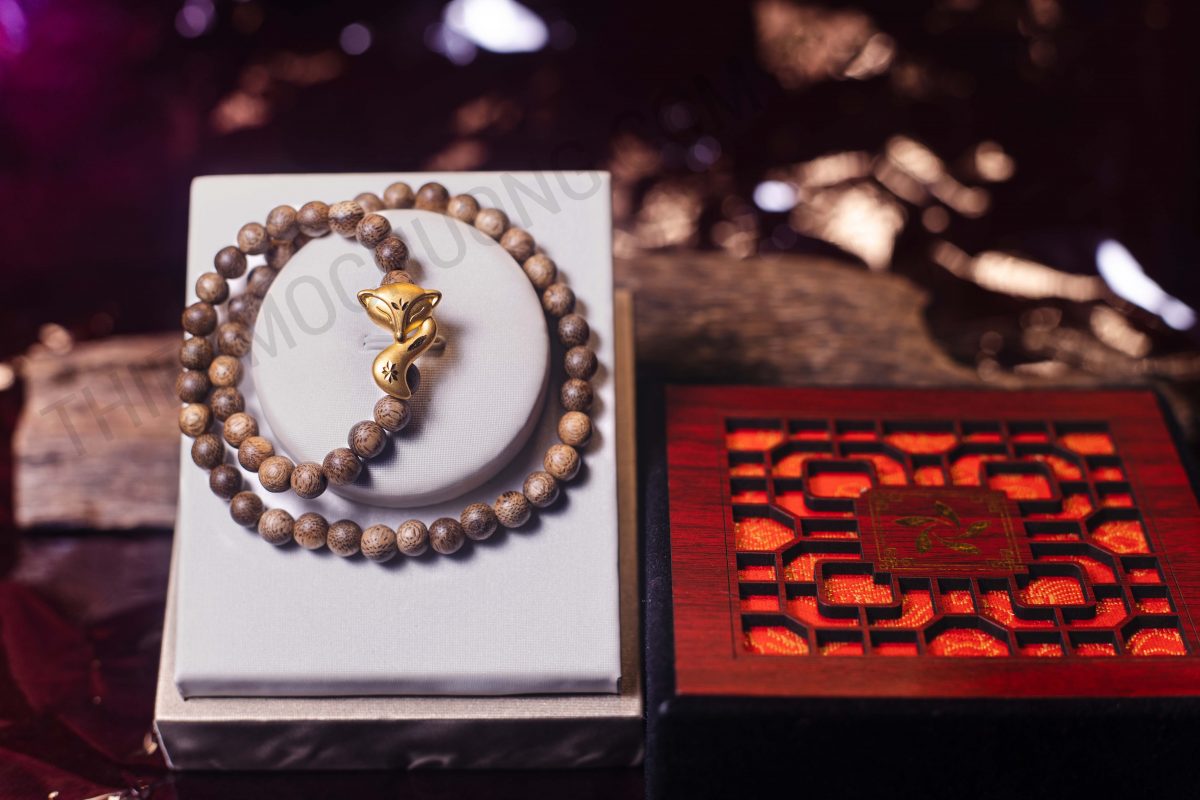 Product information
Material

Agarwood + 24k Gold

Country of Origin

Laos

Number of beads

54 beads

(

See the manual size measurement

)

Agarwood ages:

10 – 14

years sedimentary

Usage:

Female

Gifts for relatives, friends or colleagues, subordinates

Fashion accessories

Brings good luck,  peaceful for your mind, eliminates sorrows
Bracelet''s Description:
1. Information about Double round nine-tailed fox agarwood beaded bracelet
Double round nine-tailed fox agarwood beaded bracelet is made from the agarwood of Laos. Regularly, These bracelets will be made into 54 beads (may be altered depending on the size of the wearer's hand). The number of beads will be selected based on the rules of the cycle of "birth – old – disease – death" to bring good luck to the homeowners. Should choose the number of seeds divided by 4 remainders 1. Accordingly, the last particle will fall into the word "birth".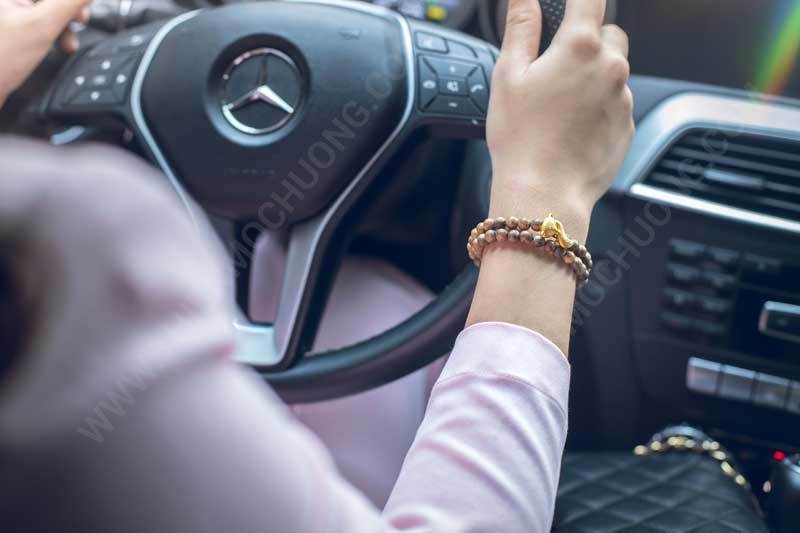 2. The Meaning of Nine Tailed Fox 
Nine- tailed foxes are said to be ordinary foxes that lived 50 to 100 years, and as their age grew, so did their number of tails. They are widely believed to be a strong amulet to attract love and marriage luck. The woman who wears this bracelet will have a luxurious appearance and be very confident.
Beside, Nine Tailed Fox is a symbol of love. It is known as a key to maintaining love. Because it has the ability to keep faithful people and the Nine Tailed Fox will keep the marriage bed free of defilement.
3. Best-choice Jewelry for women
Being inspired by the flower symbolizes of spring plus the high quality of Agarwood, this bracelet is definitely a luxurious and fashionable jewelry which means to bring peaceful and patience in life.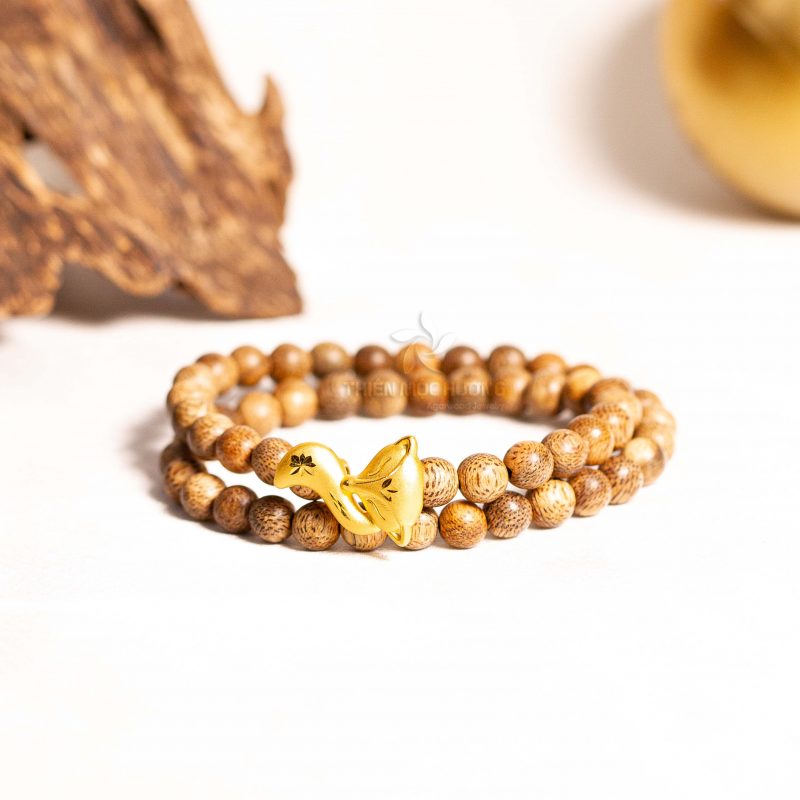 Agarwood actually is a son of Mother Nature which has magic to bring good luck, good health, prosperity to the owner. It is also a feng shui bracelet, a talisman whenever there is a combination between agarwood and nine-tailed fox. 
It is suitable for everyone and becomes the very first option to be chosen as an elegant jewelry.
Some informations about Agarwood
Source
Agarwood is used to make Silver Circle Ty Huu mainly from Laos with a reasonable price, beautiful oil and cosy fragrance. Agarwood from Laos has the value of rare and high-class, giving customers a wonderful experience from scent to finished products.
Size of 10-14 years
Commit 100% of natural Agarwood products, with 10-14 years of sediment accumulation, no impregnated chemicals, quality assurance, detect fake alcohols 100% of the product value.
Placement of essential oil
The higher the age of Agarwood is, the more clear is Van Tram, the more oil content is contained in Agarwood. The essential oil helps to relax and especially sleeps better with incense.
Fragrance
The value of Tram Huong increases with the time of possession, the more it is worn, the more beautiful it is. The gentle aroma brings a sense of relaxation, comfort, and calm. Tram from Laos puts on a softness, serenity and a sweet taste that anyone will feel refreshed to use.
AGARWOOD PRODUCTION PROCESS