Spread your love with our agarwood bracelets
Thien Moc Huong offers customers a super discount program of up to 10% for agarwood bracelets to bring luck and peace and dispel the negative energy of the spirit month. This unique opportunity is to own valuable and meaningful items at super soft prices.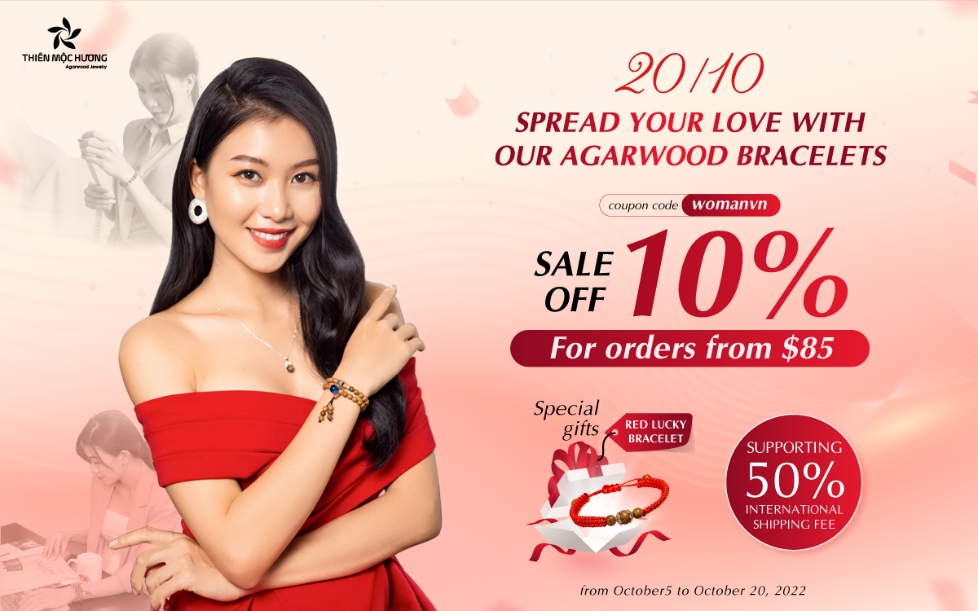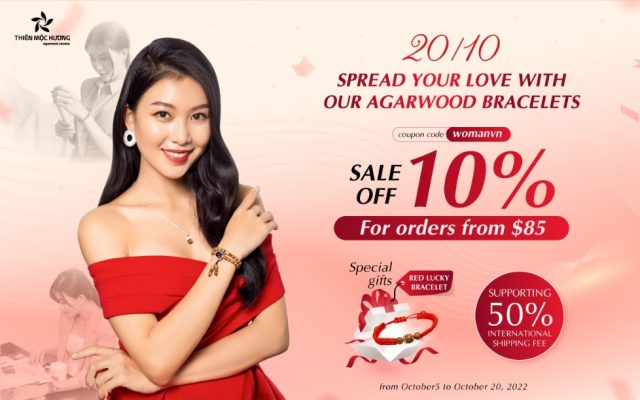 Program Rules – Discount Code: WOMANVN
Enter Code: WOMANVN
Receive a 10% discount & a Free Red String Bracelets for order valued at more than 85 USD
We also SUPPORT 50% SHIP FEE during the program.
Program condition:
Time application
The program "Spread your love with our agarwood bracelets" will be held from October 5 to 20, 2022. With many great deals, this will definitely be a great opportunity for you to immediately own meaningful incense bracelets or send them to your beloved woman.
Why should you choose Thien Moc Huong's products for your loved ones on the occasion of October 20?
Nowadays, giving gifts to loved ones has become familiar. It is not natural that Thien Moc Huong is popular, here are the reasons:
The first Vietnamese Agarwood jewelry brand dedicated to the International Head of State.
The company has more than 42 years of experience in manufacturing and distributing natural Agarwood.
More than 80,000 customers in more than 20 Countries.
Diversity of products from pure agarwood such as bracelets, incense sticks, necklaces, incense perfumes, etc., are diverse for customers to choose from.
1-for-1 exchange policy in 30 days, warranty for changing strings, polishing beads for life.