NEW LAUNCH OFFER – SALE 10% NEW COLLECTION
Goodbye the old year will end, welcome the new year will come
Nature's cycle begins again. To celebrate the coming new year..
Thien Moc Huong launches the latest collection in 2021 – FOUR SEASONSBRAND NEW YEAR – GRAND SALE TIERS
Old year passes, New Year comes. We're all here to mayy the New Year bless everyone with health, wealth, and happiness. Beside, Thien Moc Huong bring an EXCLUSIVE Discount for New Year Event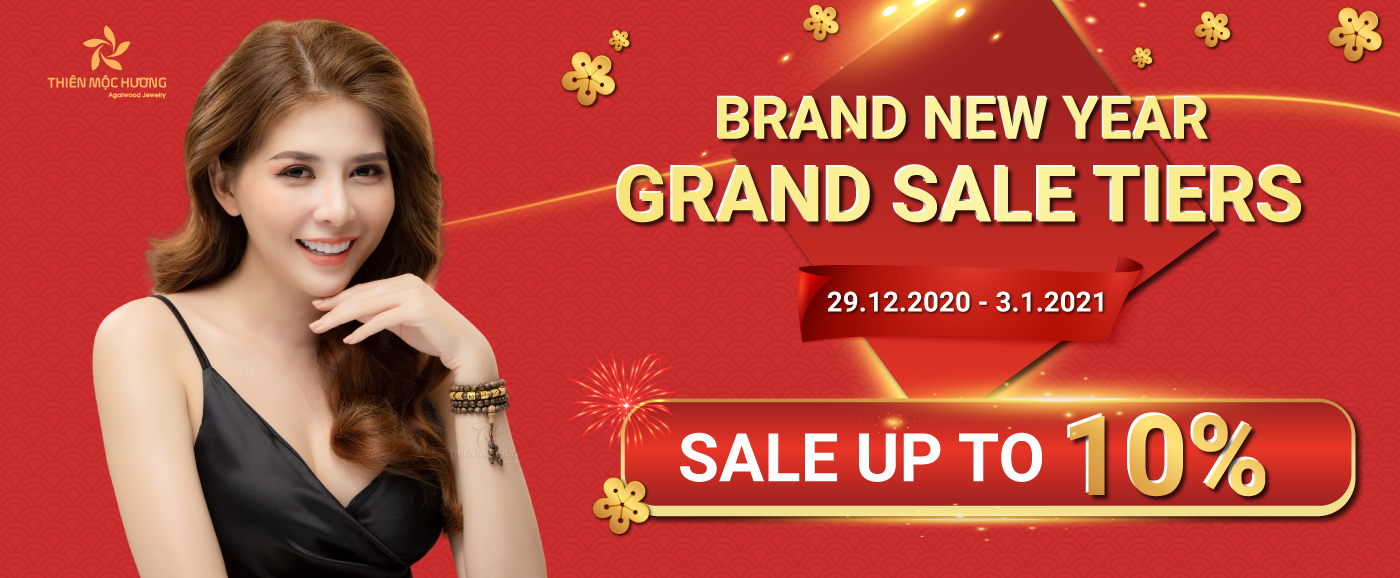 For customers in Vietnam:
Sale off 10% for agarwood bracelets
Sale off 30% for the Four Seasons Agarwood Collection
For customers in foreign countries and territories:
Sale off 5% for agarwood bracelets
Sale off 10% for the Four Seasons Agarwood Collection
Support 50% worldwide shipping fee- Not applicable for Sunken, Golden-mixed Bracelet, Vip.
– Only from 29/12/2020 – 3/1/2021
SALE OFF 10% FOR THE FOUR SEASONS COLLECTION
THE LATEST COLLECTION IN 2021 – FOUR SEASONS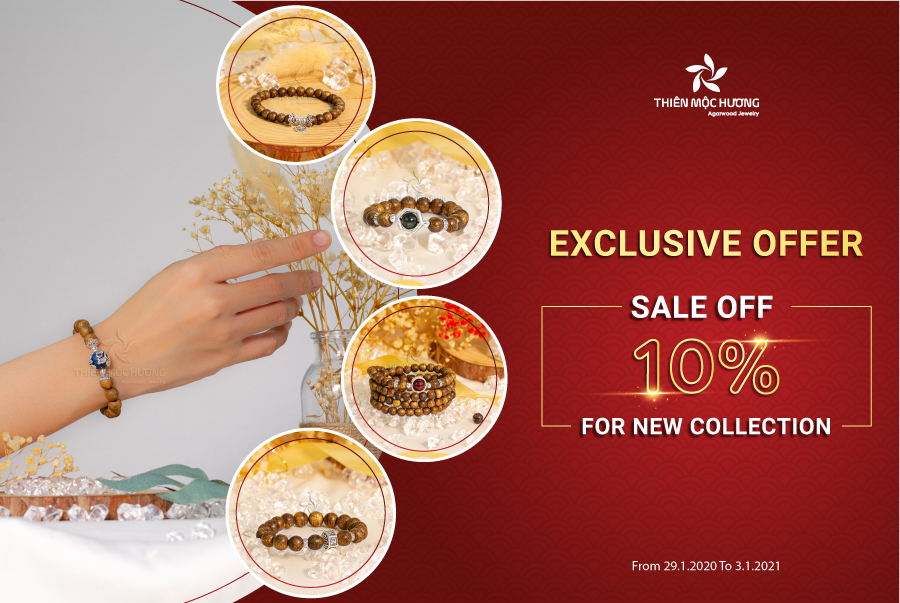 NARCISSUS AGARWOOD BRACELET
Inspired by the Spring Flower – Narcissus is considered to be the image of the Aqua Lady, the Fairy of Aquarium. Narcissus does not have a flamboyant and showy beauty like other multicolored flowers but is slender, pure, feminine, clean, and noble.
Narcissus Agarwood Bracelet attracts attention from the very first glance and makes everyone stay for the unique combination of Silver 925 charm and natural gemstone.
SIX-WORD WHEEL AGARWOOD BRACELET
Inspired by the lessons of the Supreme One, the Six Great Words agarwood bracelet is the combination of essenced natural agarwood and the Wheel of Om Mani Padme Hum capable of eliminating all the 6 origin sorrows that bring bad fortunes including envy, ego, temper, desire and anger.
AUTUMN TREASURE AGARWOOD BRACELET
"Treasure" usually comes with precious pieces protected with great caution. It means to cherish, to keep, good things.
Autumn Treasure bracelet expresses parents 'wish that they will have a peaceful and happy life, and all the good things will come to their children because they are their parents' treasure.
SALE OFF 10% NEW COLLECTION
\SALE OFF 10% FOR THE FOUR SEASONS COLLECTION