Thien Moc Huong brings exciting offers and delightful gifts to our customers in the festive atmosphere of the biggest national holiday on April 30th – May 1st. This is the perfect opportunity to experience and own beautiful, high-quality agarwood jewelry at discounted prices. Now, let's explore the details of the GRAND PROMOTION – CELEBRATE THE BIG HOLIDAY with Thiên Mộc Hương in the following article!

Promotion Information
April 30th – May 1st is a memorable holiday when everyone is excitedly preparing for a well-deserved break and relaxation after days of hard work. Thiên Mộc Hương wants to bring attractive gifts and premium products at discounted prices so that customers can enjoy and experience a memorable April 30th holiday. Below are the special offers of this promotion:
⏰ Time of the promotion
The BIG SALE – CELEBRATE A MAJOR HOLIDAY of Thiên Mộc Hương takes place from April 21st to May 7th, 2023. Hurry up and place your order or visit the nearest Thiên Mộc Hương showroom to choose for yourself quality agarwood jewelry at the best price.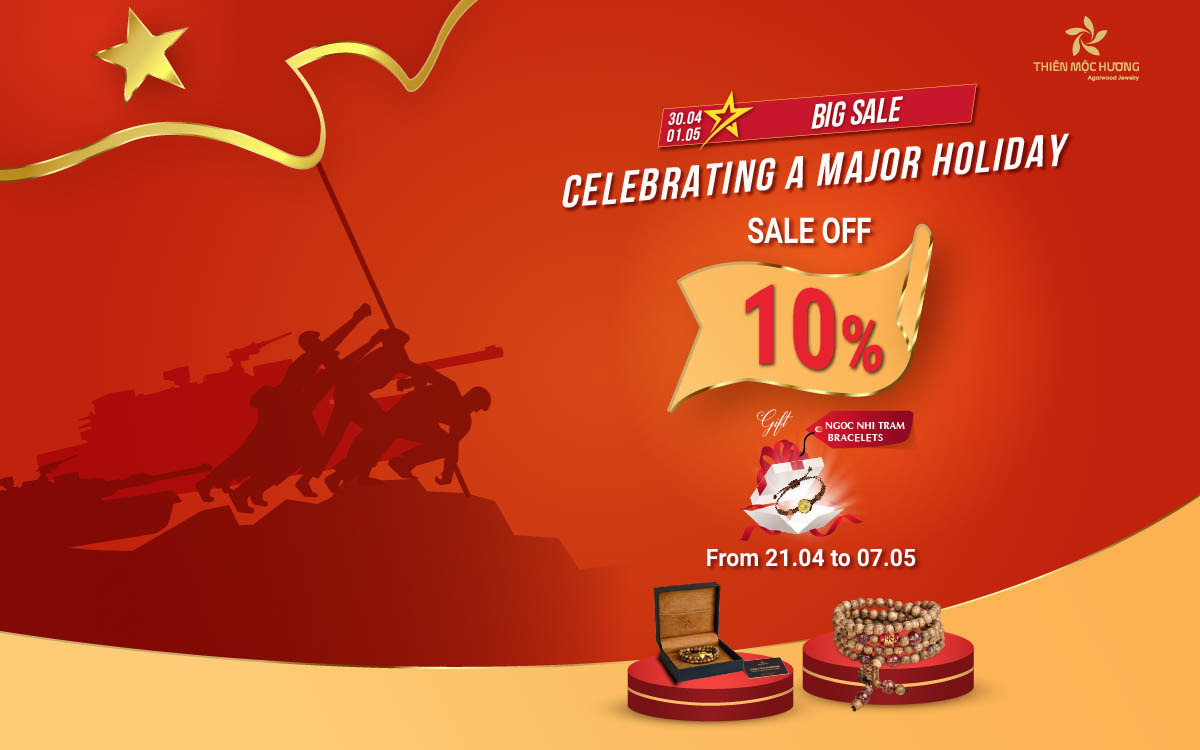 Why should you choose to shop at Thien Moc Huong?
Diverse and High-Quality Products
Thiên Mộc Hương takes pride in providing customers with a wide range of high-quality and diverse products. In our special promotion for the April 30th holiday, we offer customers a variety of products, including agarwood bracelets, premium agarwood incense, exquisite handmade agarwood crafts, agarwood perfumes, and more. All products are carefully selected to ensure the best quality and meet the shopping needs of our customers.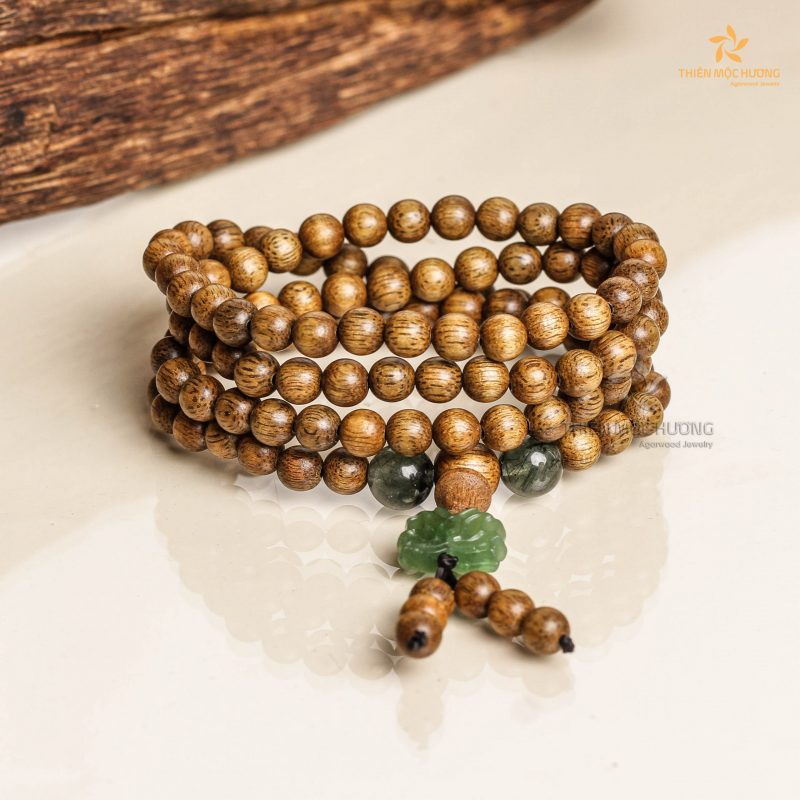 Dedicated Customer Care Service
We always prioritize the interests of our customers and are committed to providing the most dedicated customer care service. Our staff is always ready to assist customers throughout the shopping, from product consultation and answering inquiries to after-sales support. Thiên Mộc Hương ensures that customers are satisfied with every shopping experience at our store.
Attractive Membership Program
We offer a special membership program for frequent customers at our store. Thiên Mộc Hương's membership card provides various attractive benefits such as special discounts, loyalty points accumulation, gifts, and exclusive promotions. We guarantee that our customers' membership cards are managed and used safely and conveniently, enhancing their shopping experience.
Commitment to Product Quality
Product quality is the most important factor that our brand prioritizes. We only provide high-quality products that are carefully selected. Thiên Mộc Hương guarantees that our products meet the standards of quality, safety, and customer needs.
Don't miss the opportunity to own premium products at extremely attractive prices in our biggest promotion of the year. The promotion is valid until May 7th online and at both Thiên Mộc Hương showrooms in Hanoi and Ho Chi Minh City.
Take action now to place your online order, or visit our store today to experience our professionalism and receive the most attractive gifts!
(2)
Chia sẻ bài viết