EXCLUSIVE DISTRIBUTION AGENCY – HIGH PROPERTY 
First of all, based on requested by our customers, as well as the goal of becoming the No. 1 brand of Agarwood, Thien Moc Huong officially launched OFFICIAL DISTRIBUTION AGENCY. As a result, our agencies have registration program with astounding benefits.
BECOME AN OFFICIAL DISTRIBUTION AGENCY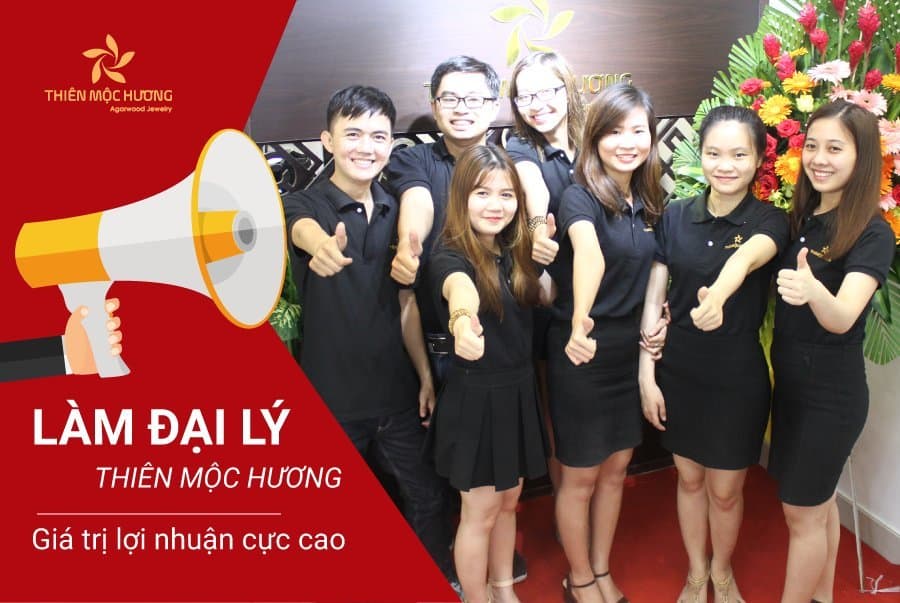 BENEFITS AS AN OFFICIAL DISTRIBUTION AGENCY 
High discounts, attractive profits
Consulting on how to set up and make effective sales from the beginning
Supporting online advertising in the first business month
Connected with more than 20,000 existing customers of Thien Moc Huong
Receive free customer introduction from the brand in the area of ​​business
100% support of documents and product images
Sales skills training, building successful sales points
Commitment of products returning in 1 month of business if not effective.
REQUIREMENTS
Owners of Gold, Silver and Gemstones business want to expand their products
Have space near Tourist areas, pagodas, airports looking for good profitable business products
Available customer files interested in feng shui and Jewelry
Looking for exclusive products, attractive discounts, high profits
PRODUCT
Above all, every products made from 100% natural Agarwood:
Bracelet Jewelry
Necklace Jewelry
Incense
Essential Oil
Accessories …
Contact HOTLINE 0933348368 for advice on programs and products.
======================
?THIEN MOC HUONG ?
⚜️ The unique Agarwood brand dedicated to the Royal Family of Japan on the voyage of Southeast Asian Youth SSEAYP 2018
⚜️ 35 years of experience in manufacturing and distributing natural Agarwood products
? Store HCM: 71 Nguyen Khac Nhu, District 1, TPHCM
? Store HN: 363 Kim Ma, Ba Dinh, Ha Noi
☎ Hotline: 0933 348 368
? Web: www.thienmochuong.com
————————-
What Thien Moc Huong has been doing:
More than 20,000 customers who have trusted the product. Most noteworthy, 90% of customers returning to buy the product and 70% of referring friends and relatives to buy the product.
Especially, there are hundreds of orders shipped going around the country, annual revenue is estimated at billions of VND
Every day, we receive calls from the provinces and Sapa City, Phu Quoc, Binh Thuan, Lao Cai, Hue… They find it interested in our products. Therefore, they want to collaborate with us to open agencies based on mutual benefit.
Thien Moc Huong is also honoured to be the only Tram Huong Brand representing Vietnam to present at the SSEAYP 2017-2018
More than 35 years of experience in manufacturing cooperation and distribution of natural Agarwood products
Special
Above all, every incense products at Thien Moc Huong have a certificate issued by Ho Chi Minh City Laboratory Analysis Center (CASE). Thus these are absolutely safe for user health along with a certificate of origin.
? Thien Moc Huong is committed to 100% Natural and Safe for Health