Crown Agarwood beaded Bracelet helps children playful, happy and healthy. Peace of mind for mother and baby. It is designed for babies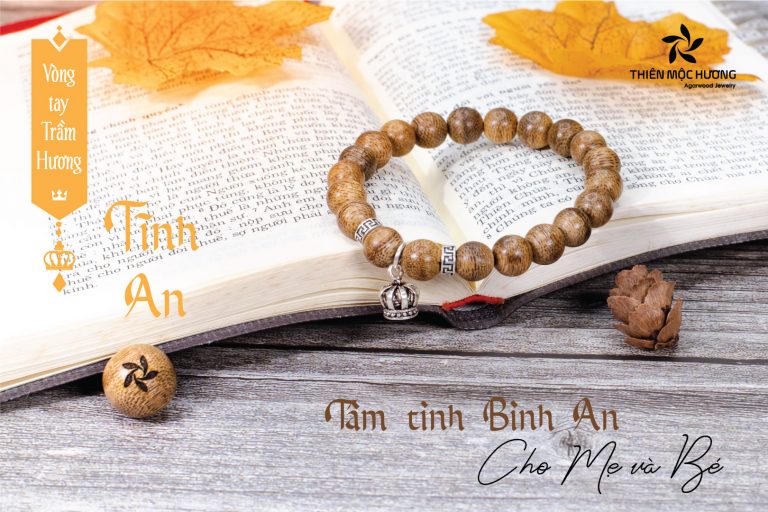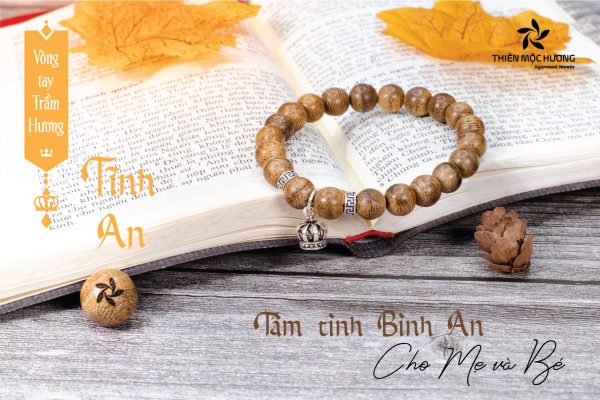 I. Crown agarwood beaded bracelet Information
Material: Agarwood
Country of Origin: Lao
Number of seeds: 17 beads (depending on size)
Agarwood ages: 12 – 14 years sedimentary
Usage:
+ Female's favourites
+ Gifts for relatives, friends or colleagues
+ Usable for babies 
+ Brings good luck, helps mental comfort, reduces anxiety and stress
+ Meaningful presents toward Buddha
II. Crown Agarwood bracelet description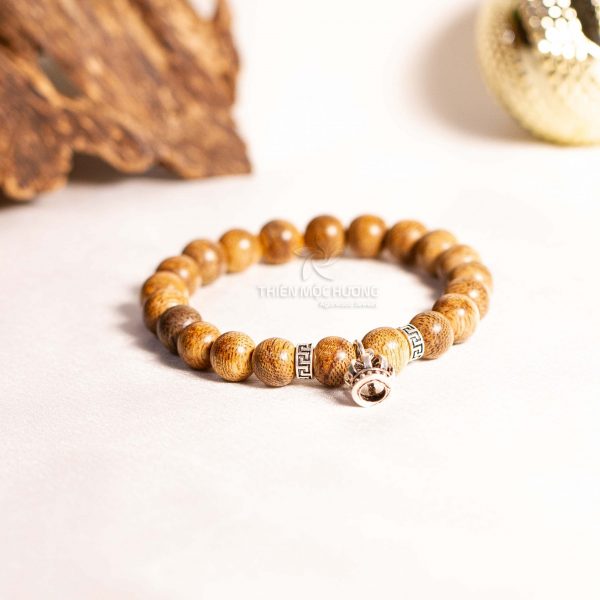 1. Bring baby peace
Especially, parents often fear their small babies are "weak spirit" hence wearing an Agarwood bracelet on the baby which then will help them dispel the evil, neutralize the bad omen. Consequently, it brings better luck and fate.
2. Help your baby be more peaceful and playful
Notably, parents' worries about children are often afraid of them being angry, unruly. Therefore, Crown agarwood beaded bracelet helps children balance the airflow in the body, creating a sense of comfort. As a result, the baby will be less excited, happy and much more comfortable.
Crown agarwood bracelet product belongs to Pandora Agarwood Collection hence it is the most preferable product for women and children at Thien Moc Huong store. Most notably, they used silver material to create a bracelet that has a compact design, precise but very aesthetic, charm bell. It has many very attractive uses that not all types of bracelets have.
3. Help your baby grow up quickly
Most notably, agarwood from the bracelet naturally absorbs the spirit of the earth. According to folk belief, wearing Agarwood bracelet harmonizes yin and yang; as a result, creates a hormonal balance which consequently helps children grow faster in a growing age.
Likewise, hearing the name Crown agarwood beaded bracelet has partly understood the function of the bracelet which brings peace and balanced mental and consequently helping people wear it more fun and optimistic.
III. Agarwood Production Process