Product Description
Copper Agarwood Beaded Bracelet – classic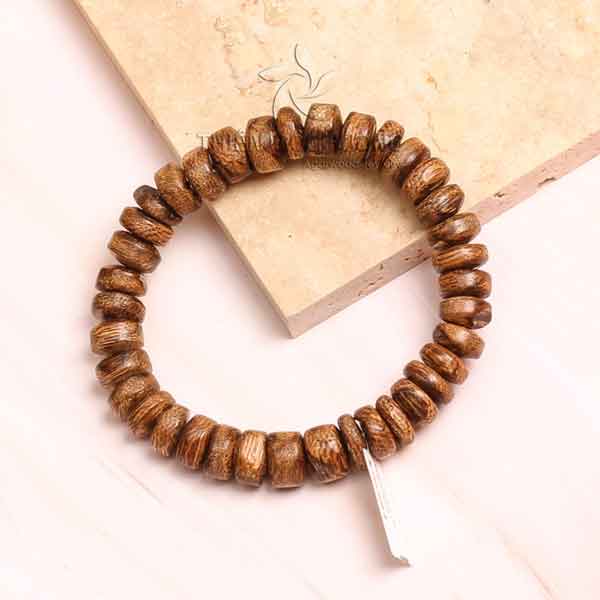 I. Information about Eight-treasure agarwood beaded bracelet
Material Agarwood 100% + Gemstone
Country of Origin: Lao
Number of seeds: 41-46 Depending on the size
Agarwood ages: 12 – 14 years sedimentary
Usage:
+ Female favorites
+ Gifts for relatives, friends, or colleagues
+ Brings good luck, helps mental comfort, reduces anxiety and stress
II. Product Description
The copper bead is inspired by an ancient coin which means attracting the fortune of the owner. The copper bead that is made from a natural material, will prosper its power to help the owner in life and get more lucky things in their career.
Wearing the feng shui jewelry with copper on your own will bring power, wealth, help to work effectively, and peace in life. Furthermore,  it creates positive energy for the owner and increases more enthusiasm for work and success in life. The sand of the copper will ease your fear, eradicate your frustration and reduce your sorrows.
The age of Laos agarwood beads is 12-14 years with a pale yellow-brown color. It smells a faint scent, not too deep to bring people the feeling of gentle, but impressive.
III. Agarwood Production Process