When talking about Agarwood, people only think of precious fragrant wood with lots of valuable uses. However, few people know that Agarwood has many types. They are classify according their value and quality. That is the reason why it has huge difference in the price of each type of Agarwood. In this article, Thien Moc Huong will take you to discover interesting things about Toc Agarwood.
I. What is Toc Agarwood?
1. The origin of Toc Agarwood
Basically, this is a wood with the same family as Agarwood. Wild agarwood is divided into three main categories: Ky Nam, Agarwood and Toc Agarwood. In particular, Kyara is the highest quality. Therefore, it is very expensive, ranging from a few billion to hundreds of thousands of billion. On the other hand,Toc Agarwood has a lower value, so it is the cheapest of the three.
Because of the same of family, they share the same forming characteristics. Toc Agarwood is the product of aquilaria tree. It is injured under the influence of physical biology. In those wounds, the resin keeps flowing out to heal the wound. And over the years, the wound accumulated into Agar accumulate a lot of essential oils.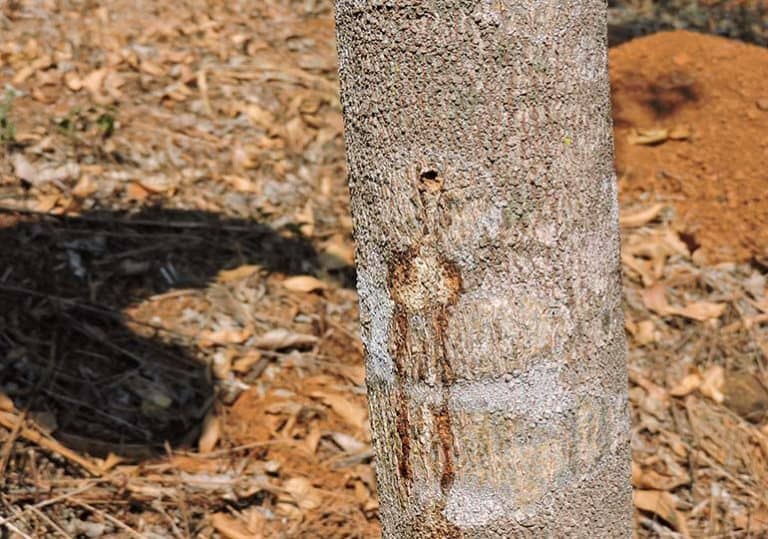 2. The use of Toc Agarwood
Toc Agarwood is lower in value than Ky Nam and Agarwood, because it has low oil content, alternating along the long grain pattern of the wood grain. However, that is not loses its utility.
Toc Agarwood retains the same value as other types of Agarwood. The scent radiates to help the spirit feel more relaxed. In particular, it has a great effect in anaerobic wind, blood circulation, increase resistance. Moreover, it helps the body to be healthy, mentally lucid and refreshed.
Besides, it also brings meaning of feng shui. Toc Agarwood helps ward off evil and unlucky things. From there, it helps the owner attract wealth, bring luck. Toc Agarwood is valuable in promotion, fame, business, victory, etc.
II. Toc Agarwood Classification: 
Toc Agarwood is divided into many types with many different names based on the characteristic of form, fragrance or color. In general, they are divided into the following four main groups:
Toc dia: This type has the most oil. The reason of this name is because the amount of oil running along the wood grain looks like a leech. The fibers are long, small and the size as a finger or the tip of a chopstick. The amount of essential oil flowing along this wood grain should shapes like a leech.

Toc day: The oil in this category is less than Toc dia. It just interlaces and especially, it forms many loops between the fibers. These rings are long, round and look lịke the roots of a tree.

Toc huong: It has little amount of essential oil. The oi isl in the form of flakes. However, it has this name because this type has more aromatic flavor than other types.

Toc pi: amount of contaminated oil is in a thin form. Essential oil surrounds the outer fibers and the special feature is that it is pyramid or large tubular.
All of these types, Toc dia is highly appreciated. However, each type has a good quality and the amount of essential oil is relatively equal. If Toc dia has the best oil, Toc huong has the best fragrance. Therefore, it is not necessary to classify the qualities of Toc types.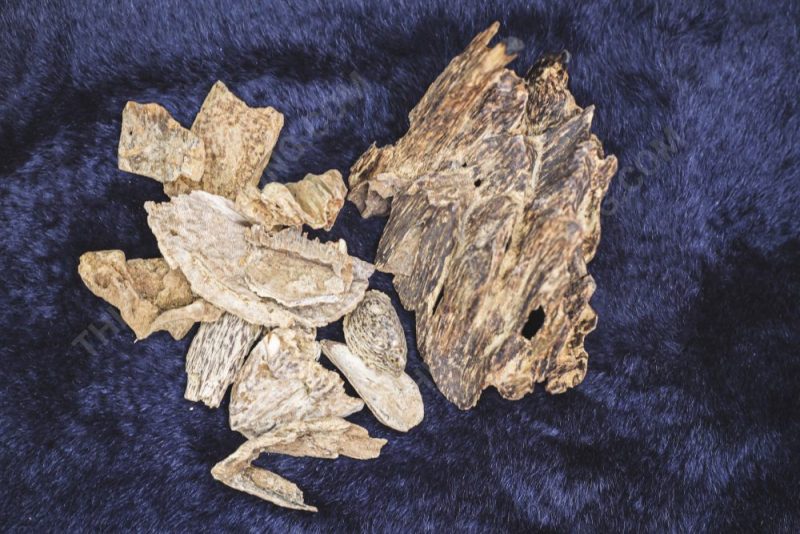 III. Products made from Toc Agarwood:
Due to the small amount of essential oil and not as high value as Agarwood or Ky Nam, Toc Agarwood is affordable and popular today. Products made from this Agarwood are trusted by many people, because, they have the value of aesthetics, health and feng shui. Meanwhile, the price is cheaper. Thien Moc Huong would like to introduce a few products made from Toc Agarwood.
1. Four-leave Agarwood Bracelet:
This product is made from Toc Agarwood, which originated from Laos with the age of 10 to 14 years. This bracelet brings an elegant beauty with cockroach wings brown and natural wood grain.
This bracelet is combined with the clover charm, which symbolizes luck. The 4-leaf-leave charm not only adorns the bracelet further elegance. Best of all, it helps keep the wearer always at peace and lucky. Therefore, the life is easier and work is more convenient.
Agarwood Bracelet with four-leave is quite cheap. Just spend 1,590,000 VND and you can own this product or you can use it as a gift to relatives or friends.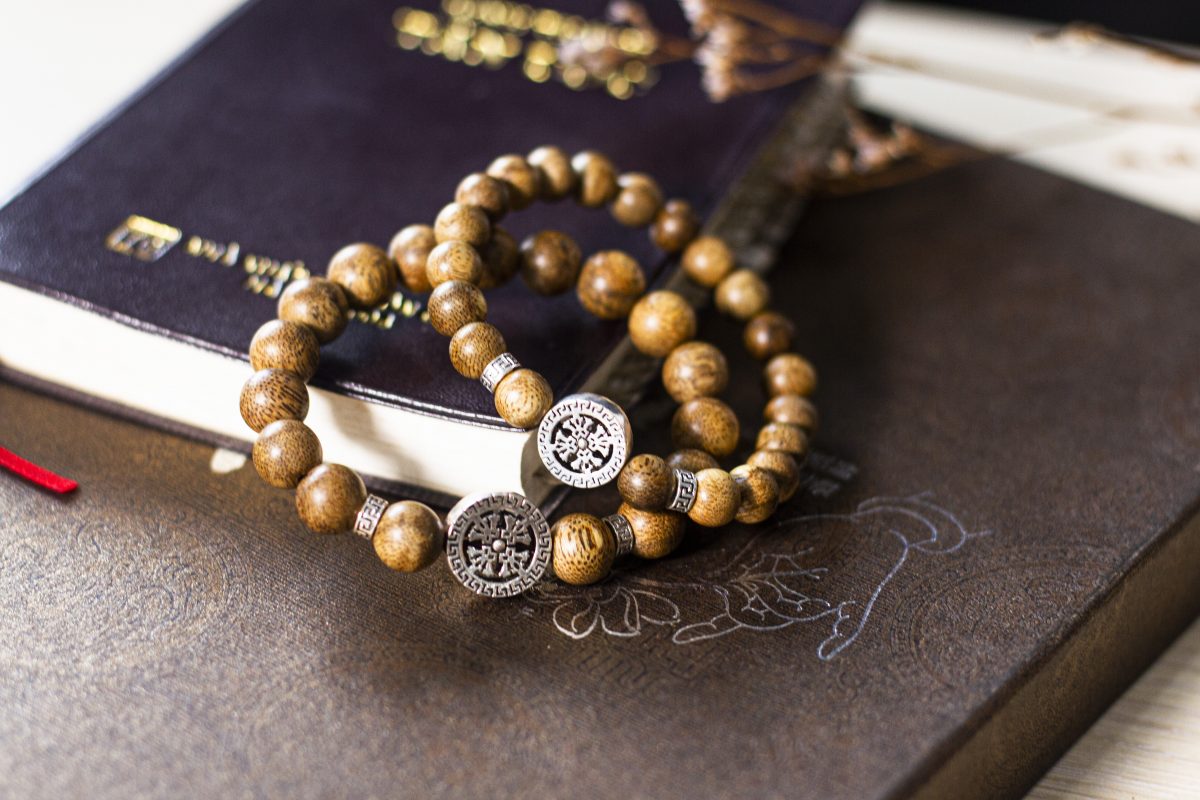 2. Phuc Loc Tho Agarwood Bracelet:
This jewelry is also made from Toc Agarwood. A special feature of this bracelet is that it has no regular form. It has cylindrical structure, which has a new beauty, elegance and personality. The bracelet consists of 9 pillars and 9 beads. The beautiful wood grain and the light brown color of Agarwood are the highlight of this item.
However the ring is also mixed with 18k gold, which was used to carve the three words of Phuc Loc Tho on the bracelet. These three words have a great meaning. Wearing Tram Huong Phuc Loc Tho bracelet will give you fortune, peace, health and happiness.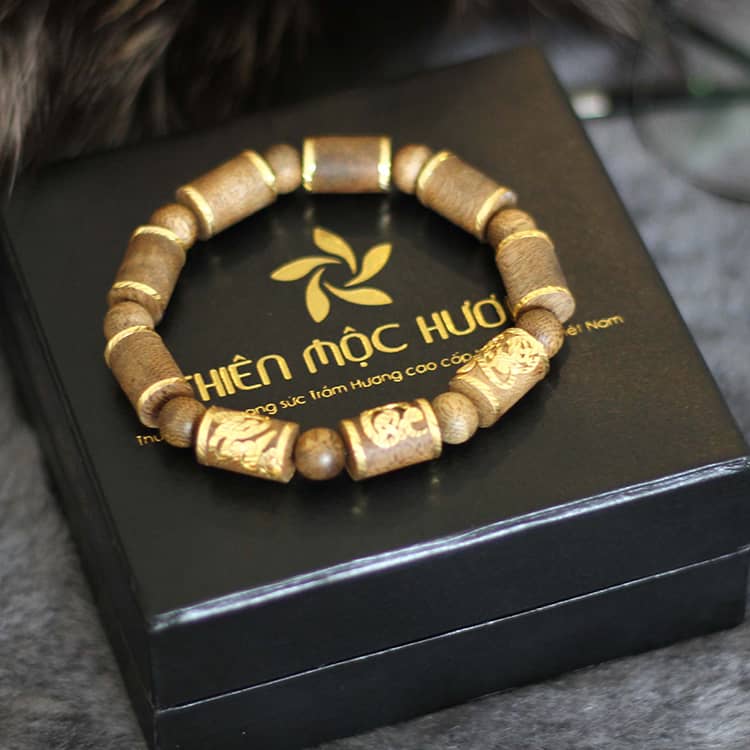 With the sharing above, we hope providing knowledge of Toc Agarwood, which is very popular now. It is not a luxury item so anyone can own it. It is mainly used to make bracelets. At Thien Moc Huong, we bring you many choices of Agarwood bracelets with beautiful designs and reasonable prices.