Prehnite stone – Do you know what it is? What is so special about this stone and what are the uses and meanings that so many people love and choose? If you are curious to better understand this Prehnite stone, let's check out the basic information of this stone through the article below.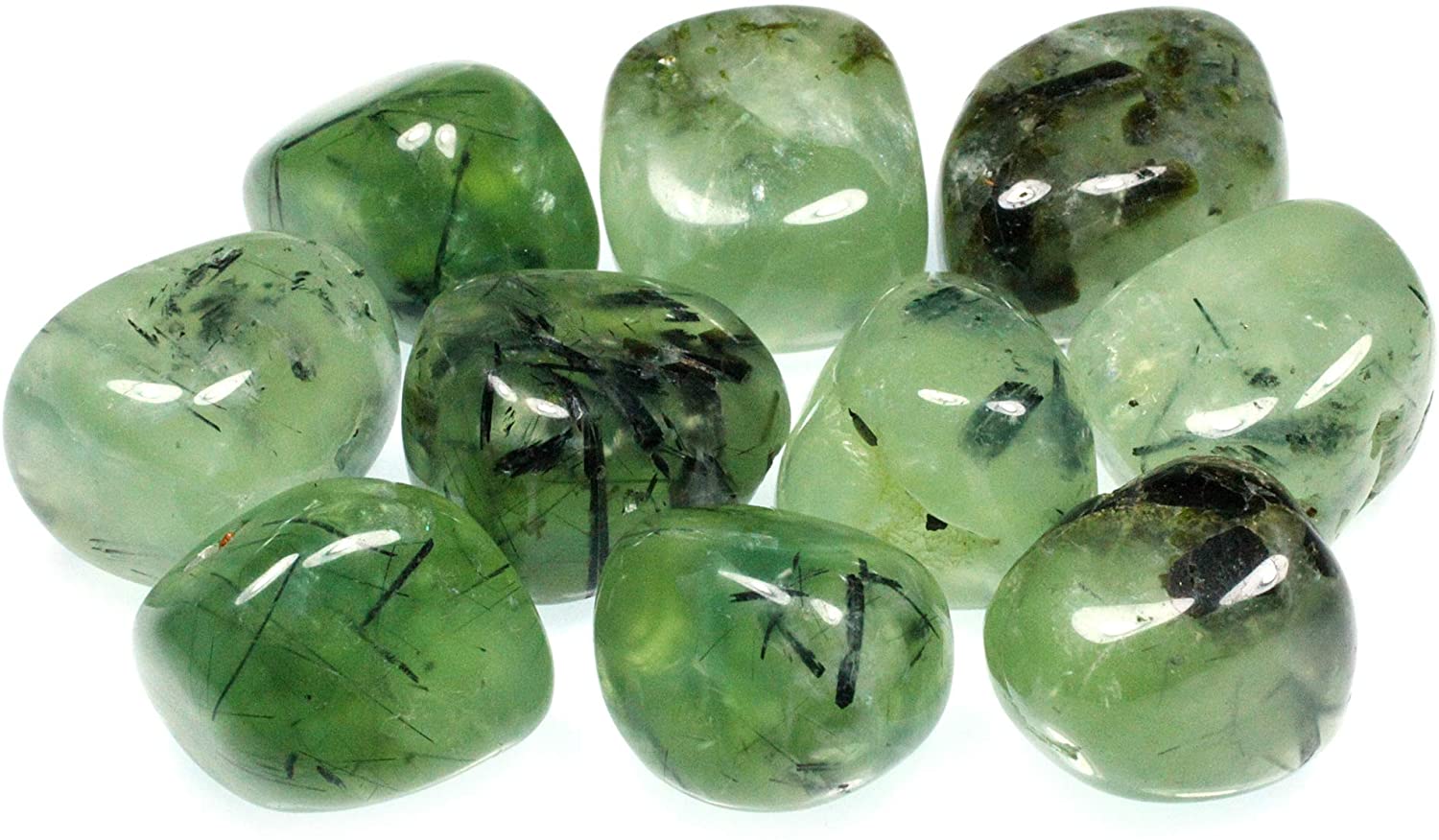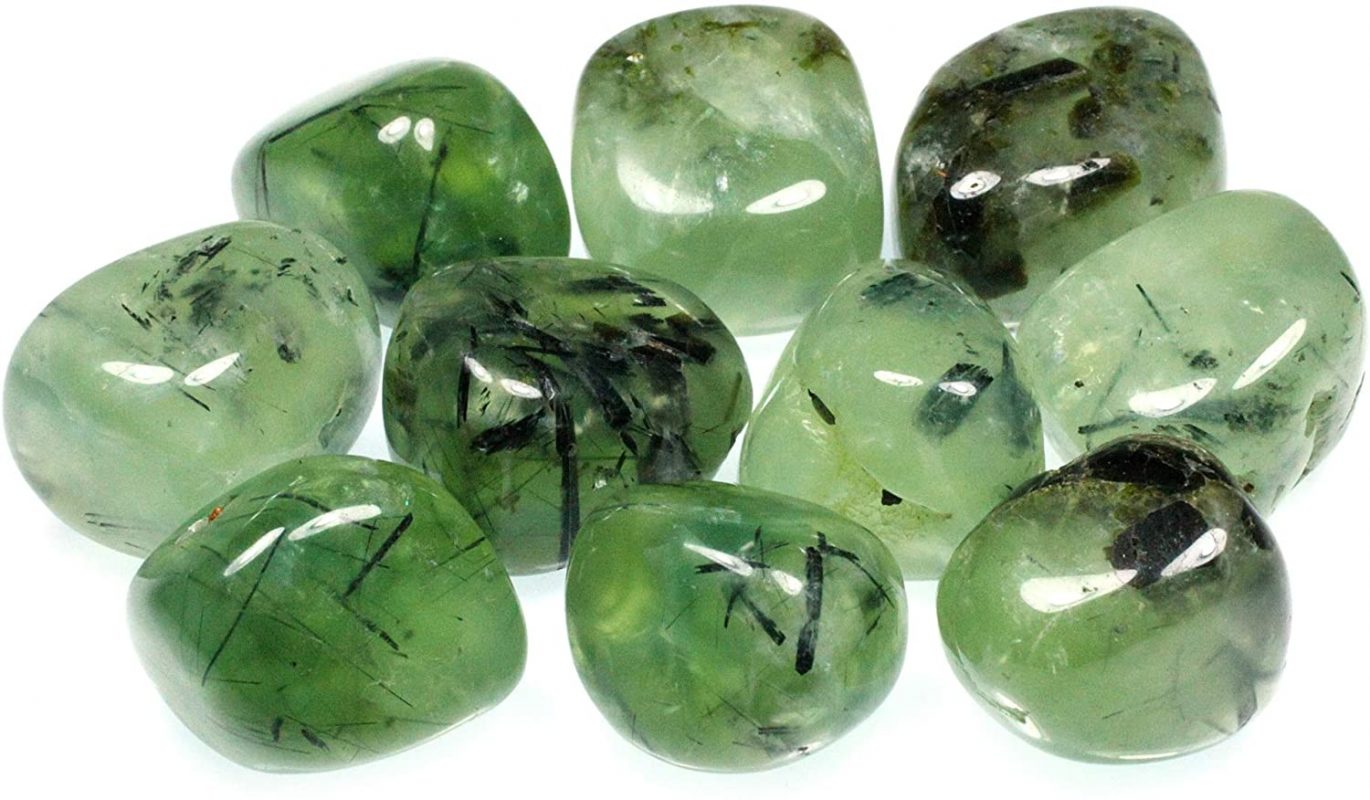 1. What is Prehnite stone? Basic information about Prehnite.
Prehnite is classified as a semi-precious stone with quite special uses and meanings for users. This stone is made into jewelry and is being used by many people. So do you know what is Prehnite stone and the characteristics or properties of this stone?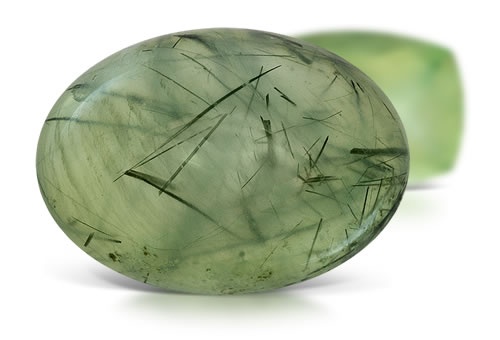 1.1. What is Prehnite stone?
Prehnite is known as an inosilicate of calcium and aluminum with the formula: Ca2Al(AlSi3O10)(OH)2. This stone is quite colorful, varying depending on the composition and area formed from colorless to gray to yellow, yellow-green, or white.
1.2. Origin of Prehnite stone
Rock Prehnite is made up of holes in basalt lava. This stone was first known in 1788 for an occurrence in the Karoo dolphin in Cradock, Eastern Cape Province, South Africa. This stone is named after Colonel Hendrik Von Prehn (1733 – 1785) who was the commander of the Dutch military force at the Cape of Good Hope from 1768 to 1780.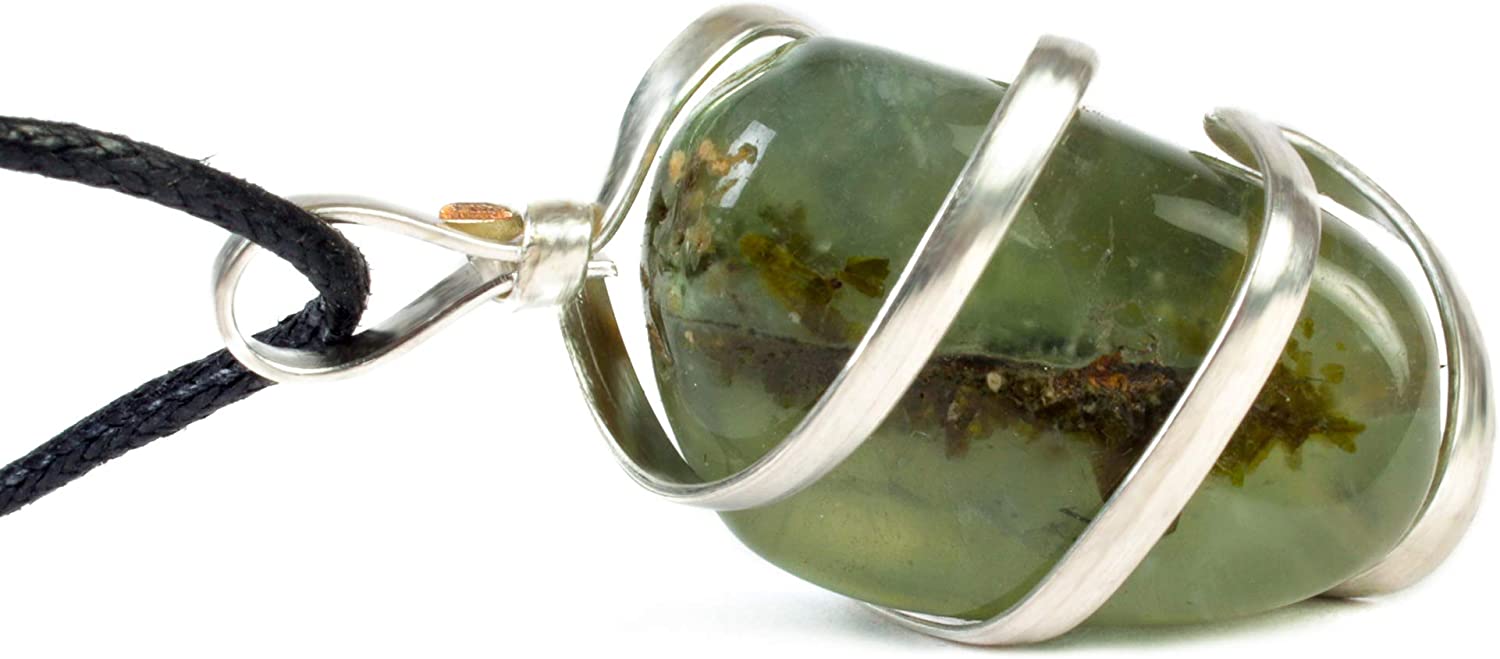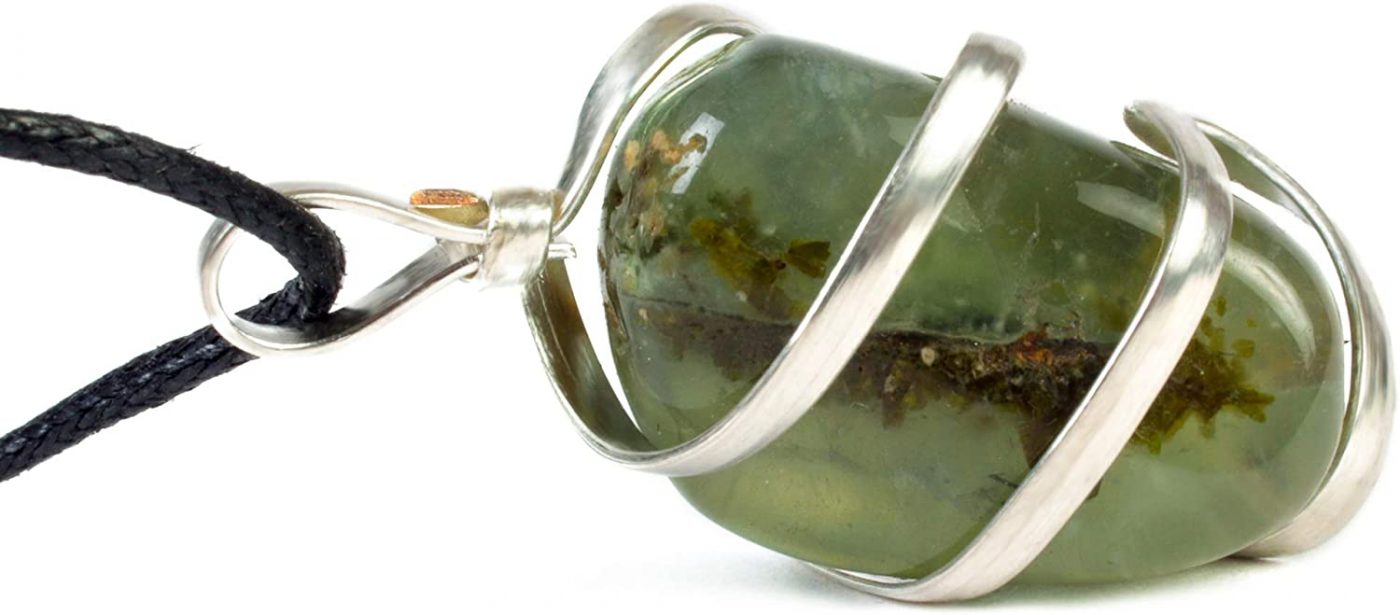 Until early 2005, this stone began to be mined. mining in the Wave Hill area after people have explored and studied for 30 years. The mine is located close to the town of Kalkarindji on the edge of the Tanami Desert, 885 kilometers south of Darwin. It is thought that this place suffered from basaltic eruptions during the Cambrian period and created conditions for the formation of prehnite minerals along with many other types such as scolecite, agate, calcite, smoky quartz, and amethyst.
Prehnite rock is found in many different places such as China, Australia, Scotland, South Africa, and America.
1.3. Chemical properties of Prehnite stone Common
Name: Prehnite
Chemical formula: Ca2Al(AlSi3O10)(OH)2.
Chemical composition: Ca, AL, Si, O
Color: Green-yellow, yellow-brown, white, colorless
Mohs hardness: 6 – 6.5/10
Density: 2.90 – 2.95.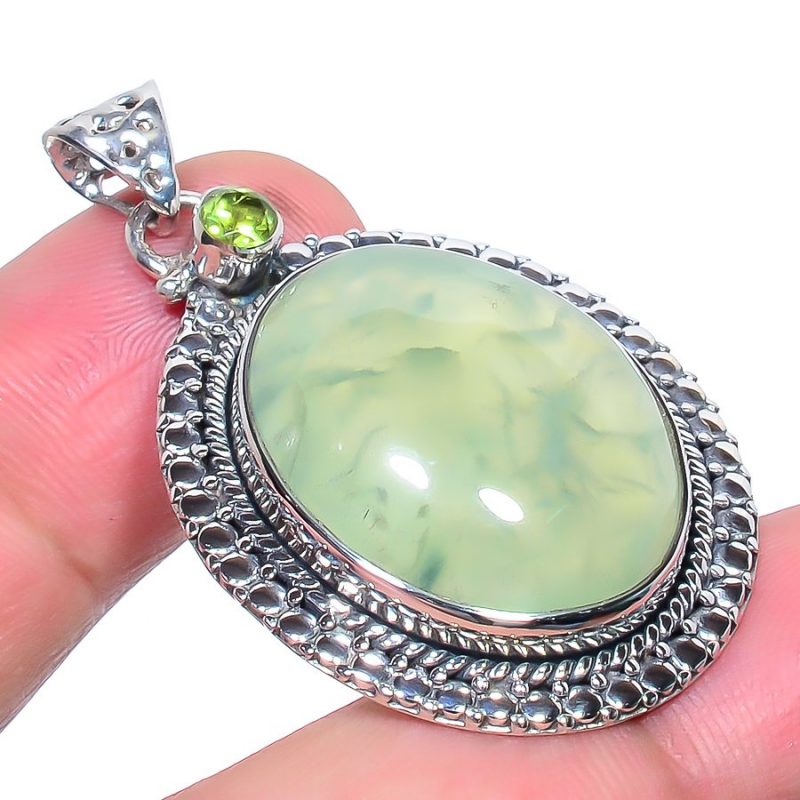 1.4. Physical Properties
This stone can be found in a semi-transparent to the transparent range, is relatively hard, and also has a fairly good specific gravity. Therefore, this stone is made into a feng shui jewelry item chosen by many wearers. In addition, it also has many colors and is also very beautiful, so it is chosen by many people.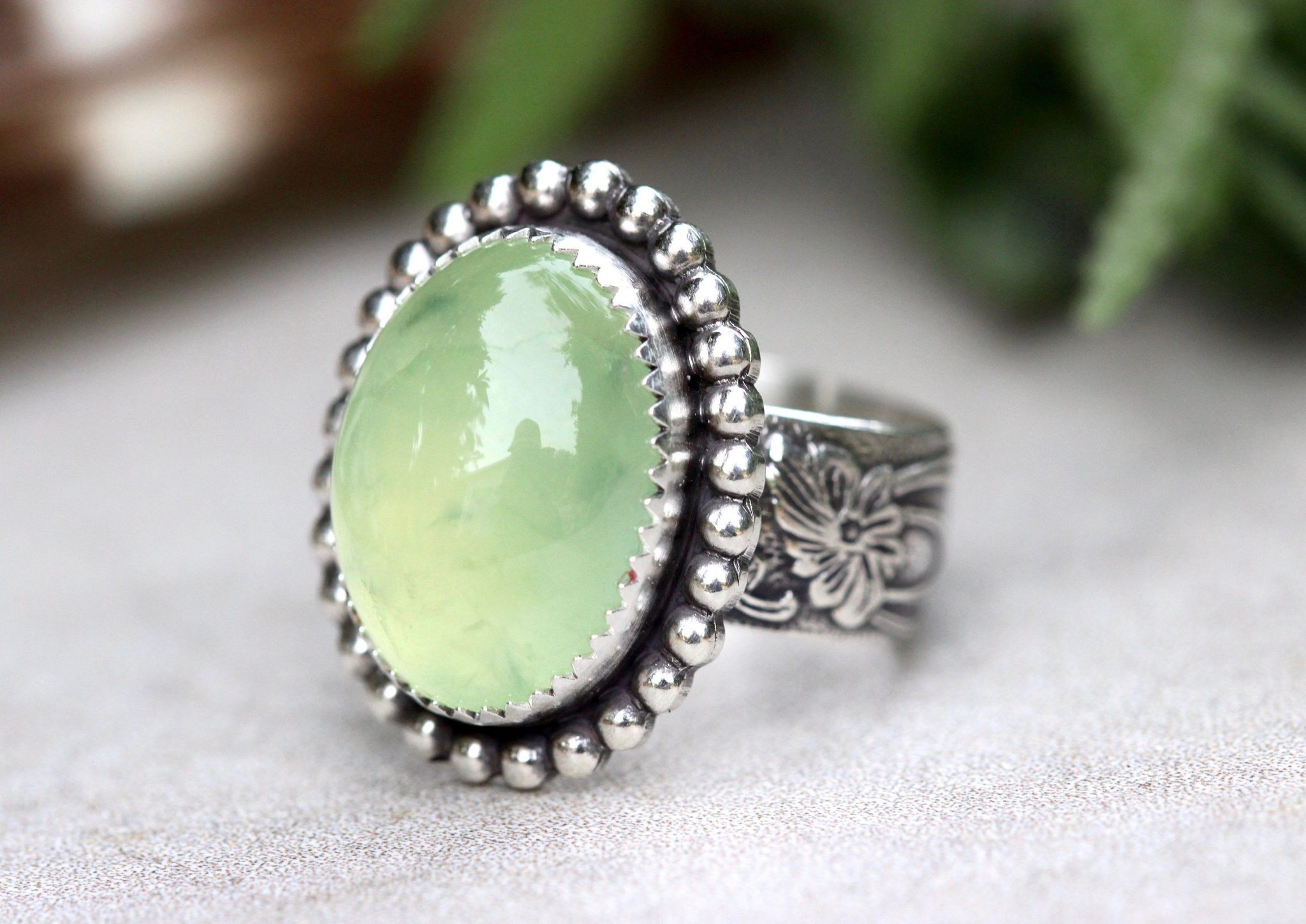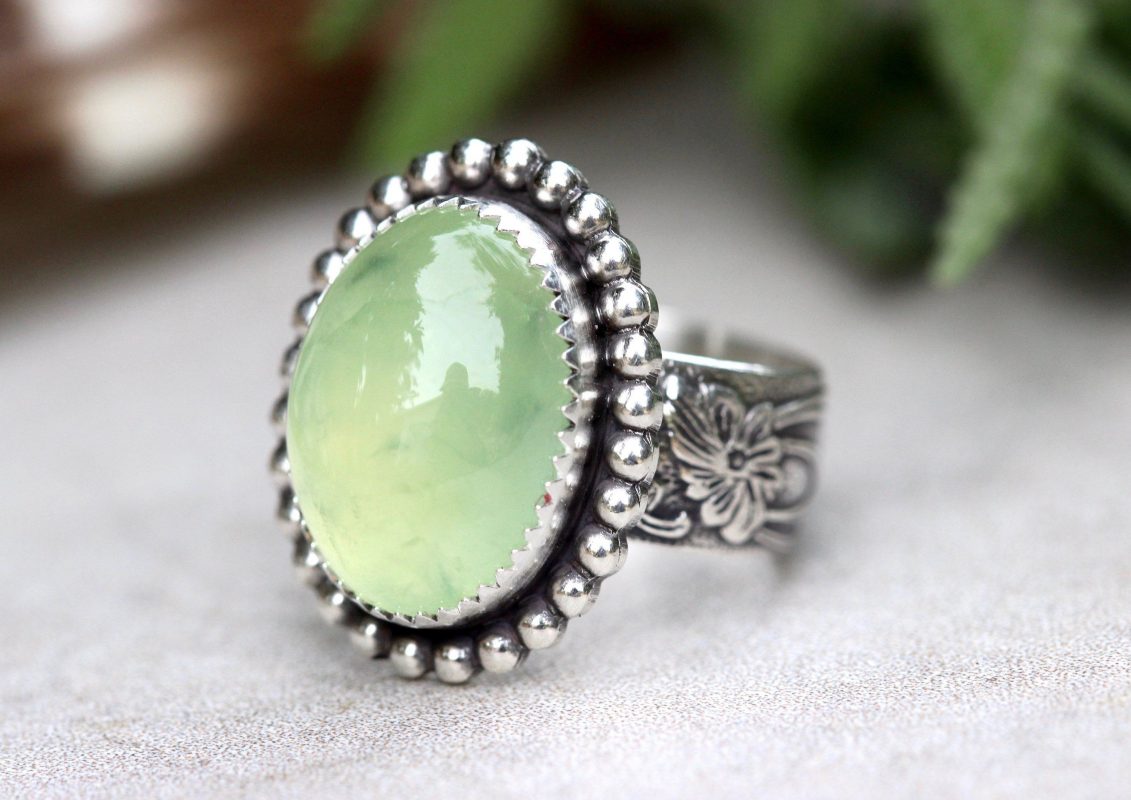 Above is the basic information about Prehnite stone that you can refer to and better understand what Prehnite stone is. And now, let's find out with us find out what this stone means and what use it is for the owner when he owns it.
Read more: Garnet Stone – The beneficial information about it
2. What is the use and meaning of Prehnite stone?
People have found many uses and meanings of the feng shui Prehnite stone. For this stone, the owner can see positive effects on both health and spirituality. More specifically, let's see what is the use and meaning of the Prehnite stone.
2.1. Uses of Prehnite
This Prehnite stone has been shown to have many meanings and uses below:
Prehnite can help the owner improve and strengthen the body's immune system. From there, it helps to limit the incidence of various diseases, especially diseases such as colds, fevers, allergies, etc. Thereby helping the body to be more stable and healthy.

People also find the effect of this stone on the skeletal system, especially those suffering from gout, it supports effective treatment as well as gives the owner a strong bone and joint system, preventing rheumatism. joints, osteoporosis…

Prehnite stone also has the ability to help strengthen the body's blood circulation system. From there, it can help the owner feel healthier, the blood circulation system is better circulated, so it nourishes the cardiovascular system better, nurtures a healthy heart, prevents cardiovascular diseases, stroke. , stroke… And this stone is very good for people with anemia.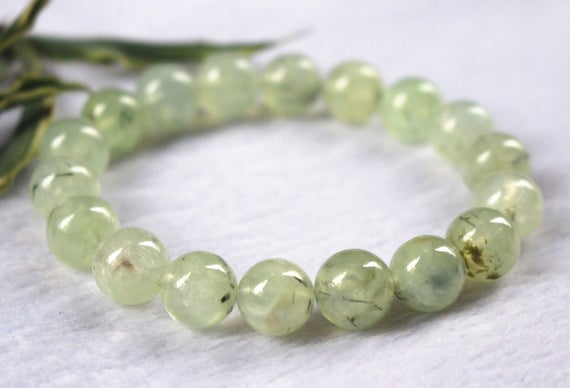 It is good for the owner's throat, so it is very suitable for people who talk a lot, sing a lot like singers, teachers, presenters, MCs…

This stone also has the ability to clean the air, so It is good for the lungs, respiratory system of the owner, and also helps to promote ear health and better protect the skin.

Prehnite also helps owners improve sleep, help sleep better, deep sleep, have fewer nightmares, and are not startled when sleeping.

It also affects the nervous system and helps the owner feel comfortable, comfortable and helps dispel the pressures and stress caused by work and daily life.

In addition, it also helps to improve the digestive system and gives the owner a more comfortable feeling, relieves pain due to stomach, belching, heartburn …
2.2. Feng shui meaning of Prehnite 
For Prehnite, people indicate the meanings of this stone as follows:
The signsPrehnite can attract positive energy and drive away evil spirits, bad energies, and give the owner a feeling of peace and protection. carry. Especially when going far, this stone is extremely necessary and is considered a talisman for the owner.

This Prehnite stone will also help the owner be more confident, more stable, and make wise and sober decisions thanks to the effect on the nervous system. Help owners see things in the most multidimensional and objective way.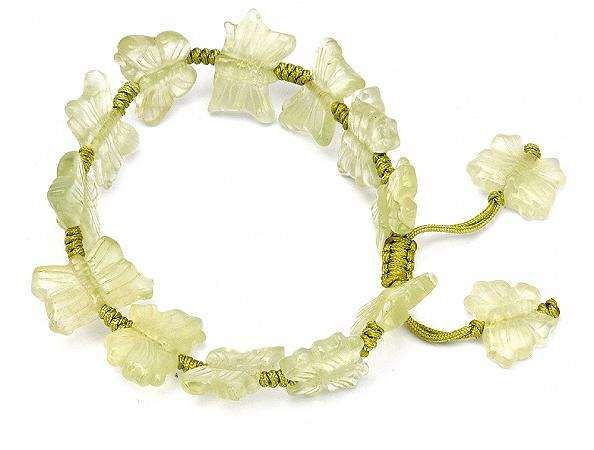 Prehnite helps to better control emotions, helping to reduce Fire. Thereby controlling the anger and not being impulsive but making mistakes. Moreover, Prehnite stone also helps the owner to be more gentle, open, gentle, and tolerant. By being loved and appreciated by others, relationships are improved.

Prehnite stone also helps the owner attract peach blossom, bringing the most elegance, calmness, and friendliness. So they will always look attractive in the eyes of the opposite sex.

For business people, this stone helps to attract wealth and attract customers, so it is very popular.

It also helps owners enhance creativity to bring the ability to perceive and produce the best works.
Through the above sharing, you already know what is the use and meaning of Prehnite stone and how wonderful it is. What zodiac sign is this stone suitable for?
3. Which zodiac sign is Prehnite suitable for?
Prehnite stone is suitable for Fire, Wood, Metal, and Earth signs because it has a variety of colors, so it will be suitable for many people. You just need to choose the right color that suits your destiny.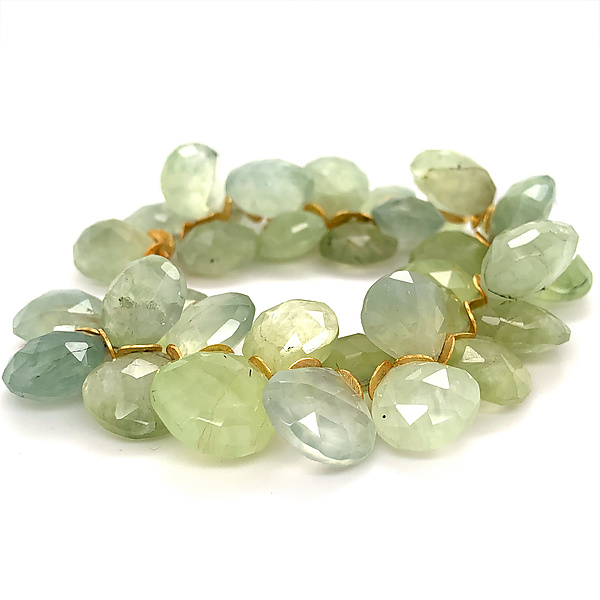 4. How to distinguish Prehnite stone?
To distinguish the real Prehnite stone, you should pay attention to the following ways:
You can bring a little acetone solution and sweep it on the stone to see if the color fades out or not, if so, it is a fake stone. . Also, you can try it with a counterfeit money tester to see if it turns blue or not.
In addition, Prehnite stone can also be tested with fire, burn it and see if this stone is sun, melted or burned, foamed, if so, it is fake stone, if not, it is natural stone.
Conclusion
The above is the basic information that KingGems wants to share so that you better understand what Prehnite stone is. If you want to know more, you can contact us for answers.
Read more: How much does an amethyst stone price? Uses of it

Read more: What is the Peridot stone? How expensive is peridot?