Agarwood (Trầm hương) is very rare and precious wood because of its great value for humans. Burning incense is one of the most useful. It has become a living habit, a beautiful cultural feature. So what are the effects of it and the process of burning incense? Follow Thien Moc Huong and find out in this article!
I. What is the Agarwood?
Actually, Agarwood is a part of aromatic wood on the trunk of agarwood trees. Majority of the tree that produces agarwood belong to the genus Aquilaria, which mainly grow in regions in South China, Vietnam, Cambodia, Lao, Malaysia, Thailand, Burma, India, and Indonesia. Due to the effects of weather, insects, bacteria during the growth process, the lesions on the trunk of the tree create the lesions that are stored with oil and become aromatic wood.
In Vietnam, Agarwood is found in evergreen tropical moist primeval forests of Nghe An, Ha Tinh, Quang Binh, Quang Tri, Thua Thien Hue, Ninh Thuan, Binh Thuan, Tay Nguyen, Kien Giang, …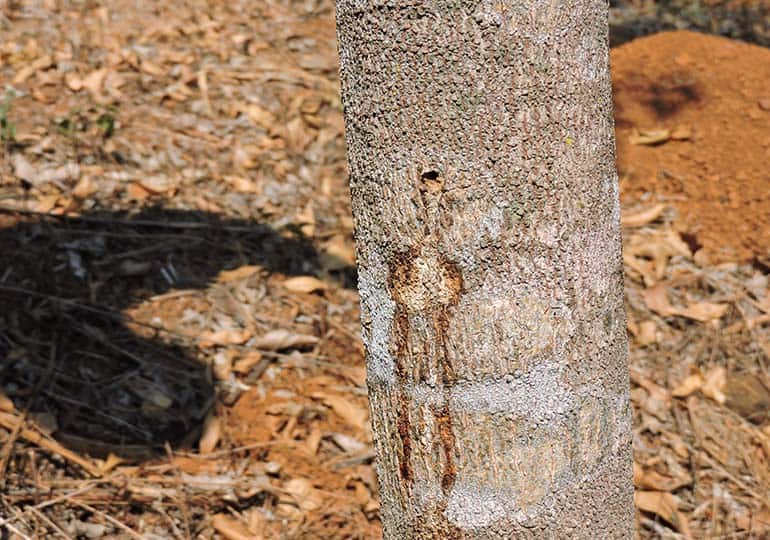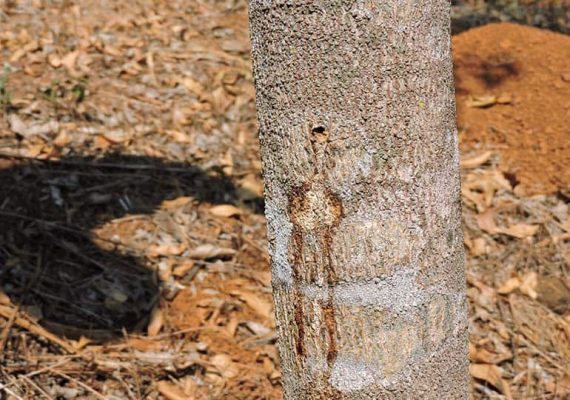 II. Classification of Agarwood
Agarwood can be classified into four main categories:
Agarwood is extremely rare and expensive. This type costs up to billions of VND because it is difficult to exploit. Ky Nam is a part of wood containing a very high amount of essential oil, flexible, with enough bitterness, spicy, aromatic, sweet.  When you burning Ky Nam, a special fragrance radiating from the green flew straight up into the air.
Tram re is a type of agarwood formed from tree roots underwater, almost like Ky Nam but not perfect as Ky Nam. With high value and difficulty exploiting, Tram Re is rarely sold on the market but only exchanged by hand.
Tram Kien is also a rare and precious species in nature. It made by the perforated ants on the trunk. There are different types of Tram Kien such as green ants, scallops, needles, upstairs swords, prickly ants, hole ants, …
Tram Toc has a dense substance, no holes, the oil content is not high. It has 4 main spices: Toc dia, toc day, toc huong, toc pi. Tram Toc has an affordable price, from a few hundred to a few million, so it very popular.
Read more: Where is agarwood from? Facts about agarwood tree
III. The uses of Agarwood
Agarwood is famous for many uses. It is mildness, spiciness, warmth, effective treatment of aches and pains, shortness of breath, vomiting. For this reason, Agarwood is used extensively in Oriental. In addition, Agarwood is also said to bring positive effects on spirituality, ward off evil, and bring good fortune.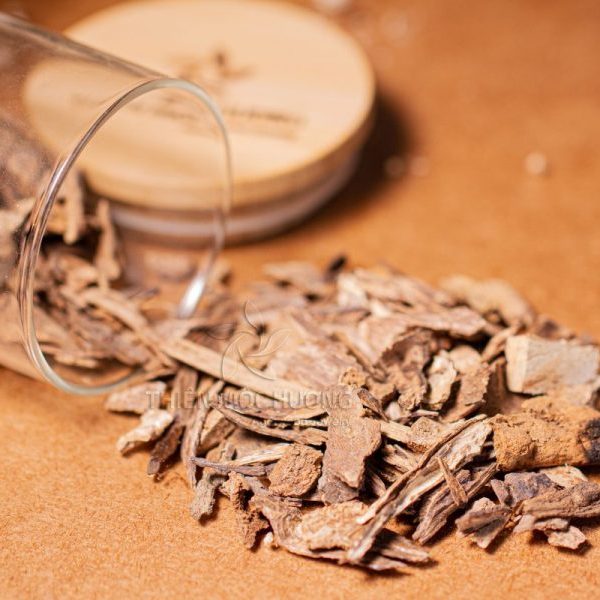 Agarwood powder is made into scented bags or used as a pillow gut because of the gentle scent, which is effective in reducing headaches, depression, helping the spirit of comfort and relaxation. In addition, Agarwood is also used to treat small children's diseases.
In Oriental Medicine, Agarwood has the effect of supporting the heart, for people with dyspnea, heart failure. Agarwood is also used in kidney treatment, tonic, and body warm. Drinking tea made from agarwood helps purify the body, do not worry about being hot.
Frankincense essential oil
Using a little essential oil in a cup of warm water and stirring is a "golden formula" to help treat sore throat, cough, hoarseness, runny nose, … Moreover, the use of essential oils helps you have a system healthier digestion, intestinal "enemies" such as stomach pain, diarrhea, …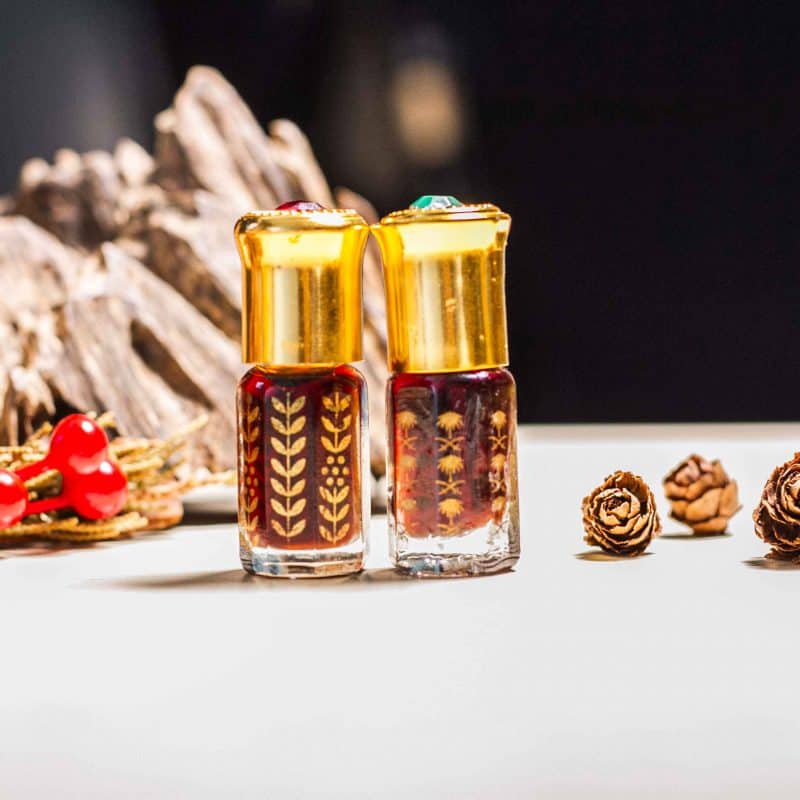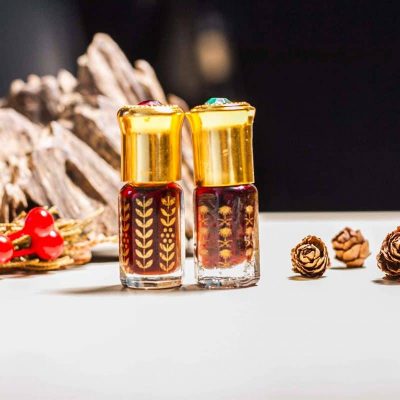 In addition, the use of essential oils in room space is also beneficial for the respiratory system. The scent of agarwood essential oil has the ability to kill viruses in the air, clean the airway, create fresh air, do not worry about the flu.
One of the extremely special uses of Agarwood is soaking alcohol. Frankincense alcohol has a tonic effect on the kidneys, positive air, stabilizes the mind, and warms the body. Moreover, Tram Huong alcohol is also effective in relieving chest pain, vomiting, and asthma. For best results, use only one small glass a day and do not overdo the alcohol.
The jewelry products made from Agarwood become popular, causing many women to go crazy. The most special product is Agarwood Bracelet with many designs, different types of charm that suit the interests of many people. Agarwood bracelets bring elegance, rank but no less simply because of the high value. Those who wear the bracelet will encounter lucky things, receive good fortune of finance and health.
In feng shui, Agarwood is a guardian, helping its owner to ward off evil spirits and omens. Bringing luck, fortune, good auspicious should be used as feng shui products. The decorative products made from Agarwood are placed in the house, on the desk with the meaning of "healing the evil" for its owners.
According to Oriental Medicine, frankincense is mild, aromatic, spicy; Effect on the meridians, spleen, taste: warm the kidneys,  analgesic, and sedative. Agarwood is especially effective in treating chest pain, shortness of breath, asthma, abdominal pain, vomiting, hiccups, kidney damage, urinary retention. Agarwood's use is particularly prominent in the treatment of headaches, nervous tension.
The uses of agarwood are concentrated in essential oils, so it is often used in the form of powders, not in sharp, but in many other herbs. There are many remedies in traditional medicine use agarwood. Some examples can be mentioned are:
Treatment of poor digestion, vomiting, stomach pain: Frankincense, cardamom, 5g each, finely chopped, fine flour sieve, divided into 10 sachets. Every day, adults take 3-4 packages; older children take 2 packs; Children, 1 pack. Put the medicine into old hot water, stir well, let it settle, and drink.
Curing asthma: Frankincense 2g, rosemary leaf 3g, powdered, fine sieve, drink before bed.
Treating strong emotions that cause shortness of breath: Agarwood Powder and ginseng (every 2 minutes only), brake with a cup of boiling water for 10 minutes, take water to drink. This remedy is very effective in the case of strong emotions, air upwards causing breathing difficulties.
IV. The benefits of agarwood incense
With the aforementioned benefits of agarwood incense, besides being processed into utensils and jewelry, a popular way to promote the use is to burn agarwood. It can be burned at home, in offices, company offices, on the occasion of Tet holidays, moving houses, etc. So what is the effect of burning Agarwood?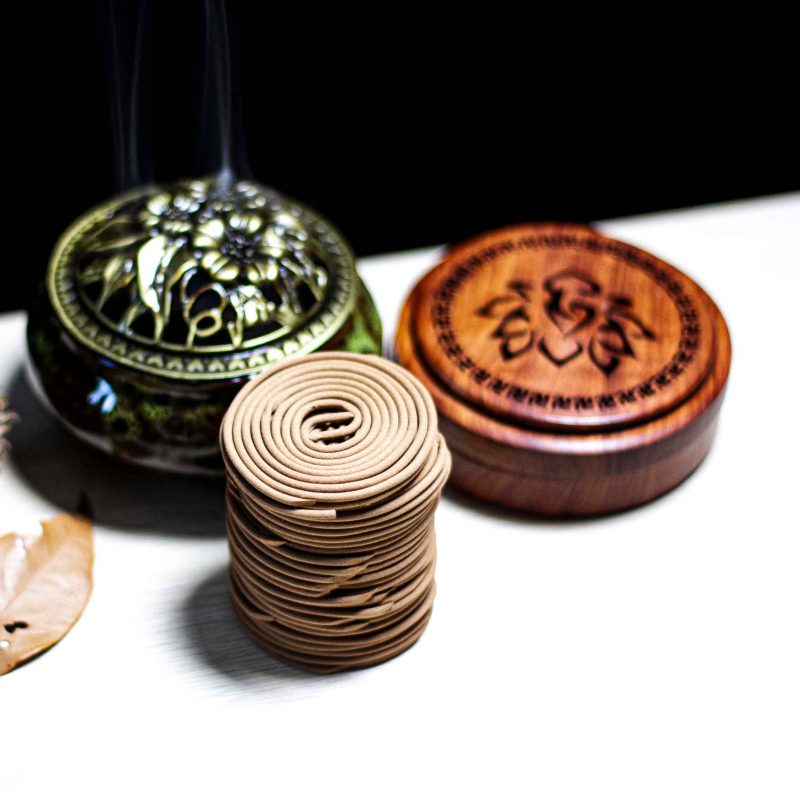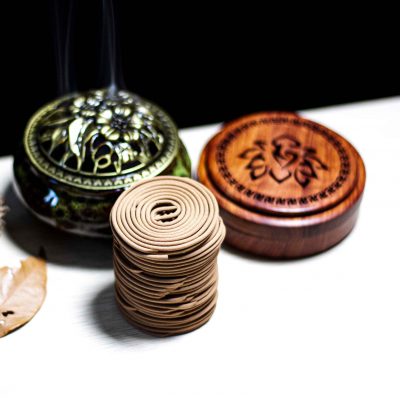 The abundant natural essential oil contained in agarwood is beneficial for health. The special fragrance is pure and delicate of bass to help calm, relax the mind, and reduce stress. Frankincense is especially good for people who often suffer from dizziness and headache. Burning incense frequently will help to live and working space always fresh, pleasant. In addition, the smell of incense helps remove the smell of tobacco, helps clean the air, and even ward off mosquitoes on humid summer days.
It is no coincidence that burning incense has become a cultural feature in life. That is because burning incense also means a great deal about the spiritual aspect. Agarwood becomes the mascot of absorbing the essence of the sky and earth. Yang is very powerful and has the effect of warding off bad luck and disaster. So when opening or moving a new house, many people choose to burn agarwood to bring good luck to the homeowner. Many people also believe that incense helps purify the badness of people, eliminates negative energy, and helps calm the mind to prosperity.
V. The process of burning incense
Agarwood can be burned in many different forms, from agarwood buds, agarwood powder to agarwood pieces. Each type of Agarwood will have different ways of burning, but just need to know how to burn it properly to promote the uses of Agarwood.
Agarwood powder can be burned directly on the surface. It does not flare up into fire but only smoldering, spreading the fragrance throughout the room. In addition, you can also burn agarwood with a traditional charcoal stove: fan the oven until embers and sprinkle the flour.
Similar to agarwood powder, agarwood pieces can also be burned in the traditional way of using an incense-burner or oven and then burning the agarwood directly to spread the aroma throughout the house. Or you can use an adjustable burner to burn.
You can burn incense buds to relax by Place incense sticks on the top of the waterfall, burn the top of the incense sticks with a lighter and use your hand's fan to bring down the smoke down the base of the tower.
You can refer to the article about the great uses of Agarwood to better understand the value and benefits of agarwood incense that this rare wood brings.
Read more: 12 things you have to know about agarwood benefits. Why agarwood is so expensive
Source: https://thienmochuong.com/4-loai-tram-huong-ma-ban-can-biet