Folklore for thousands of years has said that Agarwood beads are spiritual objects that bring prosperity and can drive away evil spirits. So those who have the opportunity to own a necklace of 108 beads of agarwood will attract for their destiny a lot of fortune, luck, and a favorable and brilliant career path. This is the reason why entrepreneurs, business people, or traders carry with them a necklace of 108 Agarwood beads. Let's learn more about Thien Moc Huong!
Agarwood bracelet 108 VN Khanh Hoa beads
Subtract 108 afflictions and worries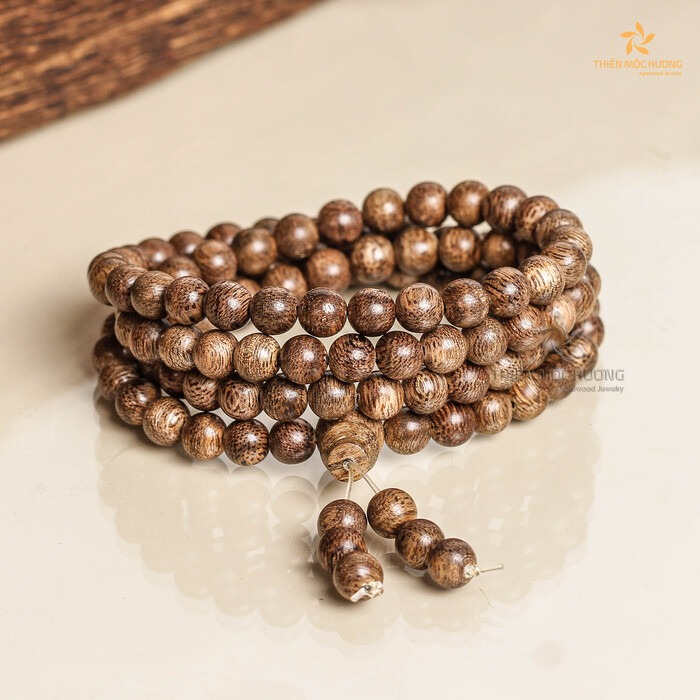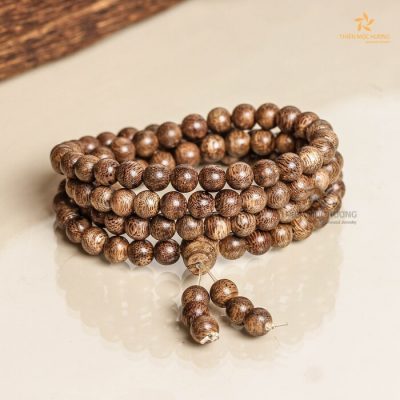 108 beads bracelet is a feng shui jewelry product made from Agarwood Agarwood. The bracelet consists of 108 beads with extremely deep and meaningful Buddhist spiritual meaning. The Agarwood bracelet 108 beads (chain of 108 beads) is a combination of rosary beads; brings peace and trendy jewelry. Agarwood bracelet 108 Beads Tran VN Khanh Hoa 30 Years is made from pure Vietnamese agarwood with an age of up to 30 years.
Eliminate afflictions
The number 108 represents all human troubles in life. Agarwood ring with 108 beads and 6 cups helps the wearer dispel daily insecurities. Bring peace, and peace to life, and protect the owner from the market, and unpredictable calamities.
Attract good luck and fortune
Agarwood is known for its use of praying for luck and fortune for users. Therefore, using a string of 108 beads of frankincense helps the wearer to meet many advantages and good results in work as well as in business. That's why frankincense is always used by many people.
Luxury Jewelry
"Rich to play gold, to play agarwood", the ancients used to put frankincense into expensive and high-class items. Agarwood jewelry ring also helps the wearer express their own level.
How to wear a 108-beaded agarwood bracelet properly
Which hand should be worn with 108 beads of incense?
Which hand should be worn with 108 beads and 6 cups of incense? Depending on the user's purpose, you can wear the ring on any side. Wearing a bracelet on the left or right hand brings certain uses:
Left hand: Brings luck and fortune to work. Suitable for wearing in meetings, and large events related to financing.
Right hand: Protects the wearer from uncertainties, and evil spirits, and brings a sense of peace. Or suitable when traveling or moving to new places.
What is the destiny of 108 beads of incense?
The original incense ring is suitable for all zodiac signs. Particularly when combined with gem charms, the wearer should follow the rule of matching colors.
Should I wear multiple rings at the same time?
Should I wear multiple rings at the same time? The answer is no if you wear both hands. In feng shui, wearing both hands bears the image of "cuffs number 8", symbolizing prisoners. Therefore, it should be considered in this case.
Owners of agarwood beads will keep their minds calm, stay away from the market, often stay in mindfulness, and also exude a gentle, sophisticated but no less luxurious and noble fashion style.
The bracelet can also be combined with other charms, depending on the preferences of the wearer. When using agarwood bracelets, they will rub against the skin of the hands or objects will emit an agarwood scent to help the spirit always be more refreshed and clear, resisting stress in work and daily life.
The process of making 108 beads of agarwood rings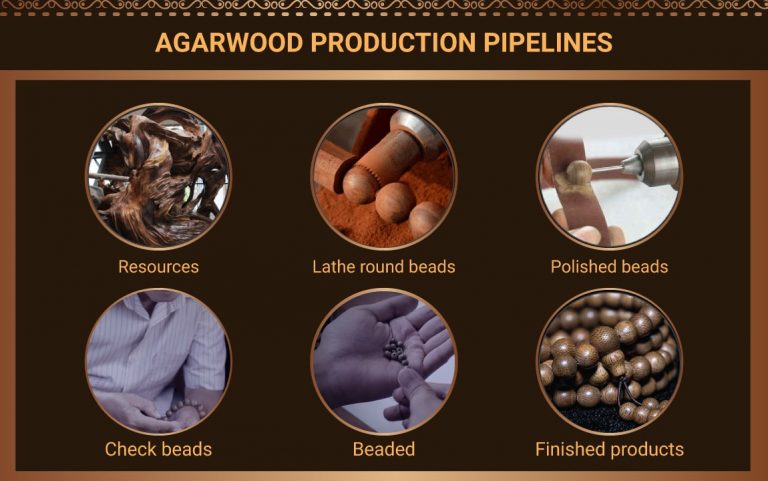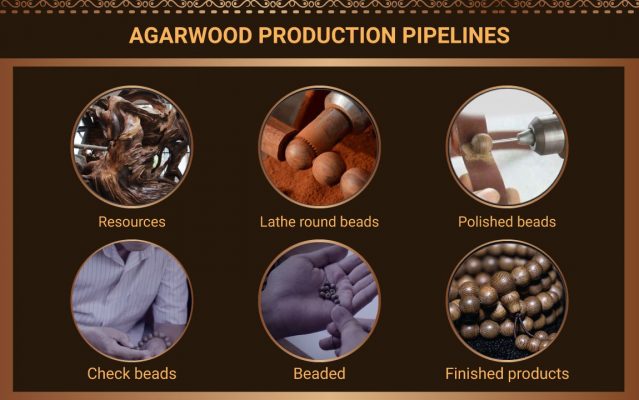 The process of making 108-grain agarwood bracelets is done through 6 stages. First, the producer must choose the seed material very carefully and meticulously. Then the artisan will turn the round beads and polish the beads. Next, will come the step of checking the beads again before performing the beading. And finally, the bracelet will be strung into the final finished product.