Unshaped agarwood bead with Tibet 24K Gold charm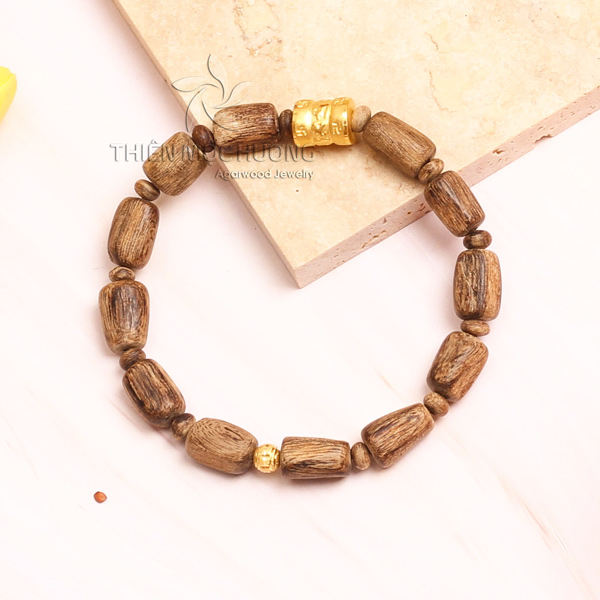 Product information
Material

Agarwood + Gold 24K

Source

Laos

Number of beads

9 cylinder 9 beads (depending on the size of the wearer's hand)

Age

12-14 years

Use for

Male, Female

This is a gift for relatives, superiors, or friends.

It brings luck, and fortune in the way of fame.

Meaningful gifts for Buddhists.
Unshaped agarwood bead with Tibet 24K Gold charm Description
Tibet 24K Gold charm engraved with the mantra "Om Mani Padme Hum" which brings peaceful life, and eliminates bad luck combined with 24k gold material which can bring you wealth and prosperity.
Unshaped Agarwood bead bracelet is natural agarwood that has not been honed, keeping intact the rough and unique form of Agarwood blocks which symbolize resilience, courage, and perseverance. It helps the owners have more spirit, energy and strength to overcome difficulties. This is also the unique feature that creates the personality of its owner.
The combination of golden charms and unshaped agarwood bead expressed in the thorny, strong blend with the golden charm's prominence creates the design's sophistication and uniqueness.
Agarwood is inherently a child of heaven and The Earth. That's why it contains full of spiritual energy that brings the owner luck in work, health, peace, and fortune.
This bracelet has a strong pure meaning and the will to rise is always favorable protection in work and life.