The product is made from Vietnam Toc Agarwood which is taken from the natural environment, not affected by human hands. In particular, agarwood originates from Ha Tinh forest, growing naturally, so the ring quality is much better than other fasteners on the market. With the characteristic dark brown color and deep, sharp veins, the product promises to bring high aesthetics and many great uses to the wearer.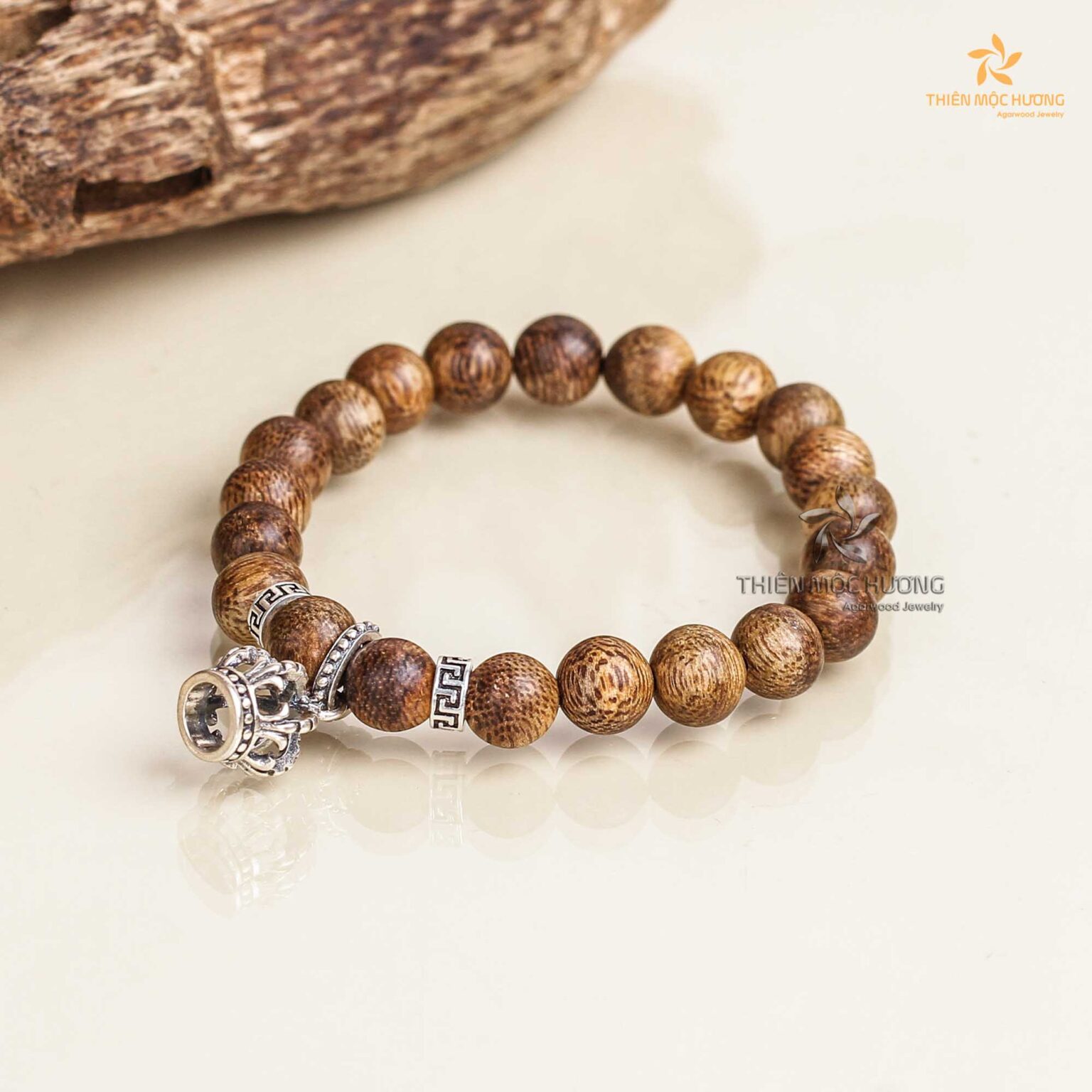 I. Information about Peace Agarwood beaded bracelet 
Material: Agarwood
Country of Origin: Vietnamese Toc Agarwood
Number of seeds: 17 beads (depending on size)
Agarwood ages: 12 – 14 years sedimentary
Usage:
+ Children/Female
+ Gifts for relatives, friends or colleagues
+ Usable for babies 
+ Brings good luck, helps mental comfort, reduces anxiety and stress
+ Meaningful presents toward Buddha
II. Peace Agarwood bracelet description
The Peace Agarwood bracelet description is designed for children that parents can consider. Below is the information and product description to help you understand more.
Since children are still young, parents often worry that they might be "fragile". Wearing a Peace Agarwood beaded bracelet with Silver S925 can help dispel negative energy and resolve bad luck. It brings forth good luck and improves destiny.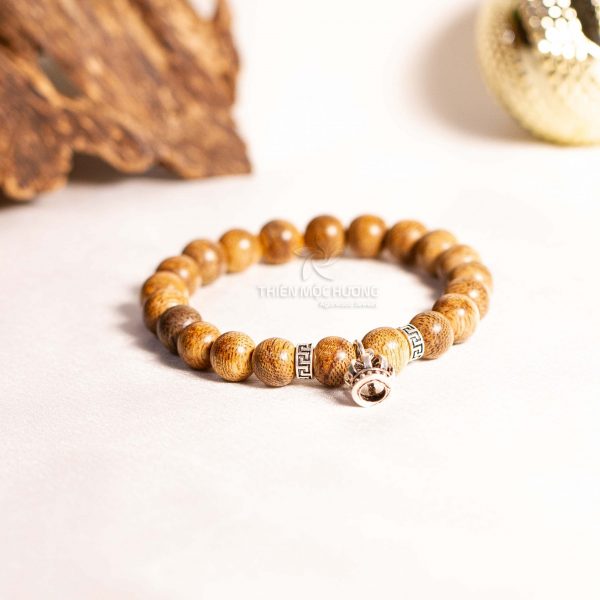 1. Helps children be calm and joyful
Parents often worry that their children might get angry or stubborn. Peace Agarwood beaded bracelet with Silver S925 bracelet balances the flow of energy in the body and provides a sense of comfort. When wearing the bracelet, children become less restless, more joyful, and much more at ease.
2. Promotes healthy growth and appetite
Tran Huong naturally absorbs the vitality of the earth and sky. According to folk beliefs, wearing a Tran Huong bracelet harmonizes yin and yang and balances hormones. It helps children eat and grow faster, especially during their developmental years.
III. Agarwood Production Process