Meaning of the image of the Tibet
Most notably, the famous and very powerful "Om Mani Pame Hum" mantra of the Bodhisattva Avalokiteshvara is known as the most commonly used guardian mantra in Buddhism. The six syllables in the mantra symbolize the six paramitas, and are associated with six wisdom objects. As a result, all are the pure, pure qualities of Buddha.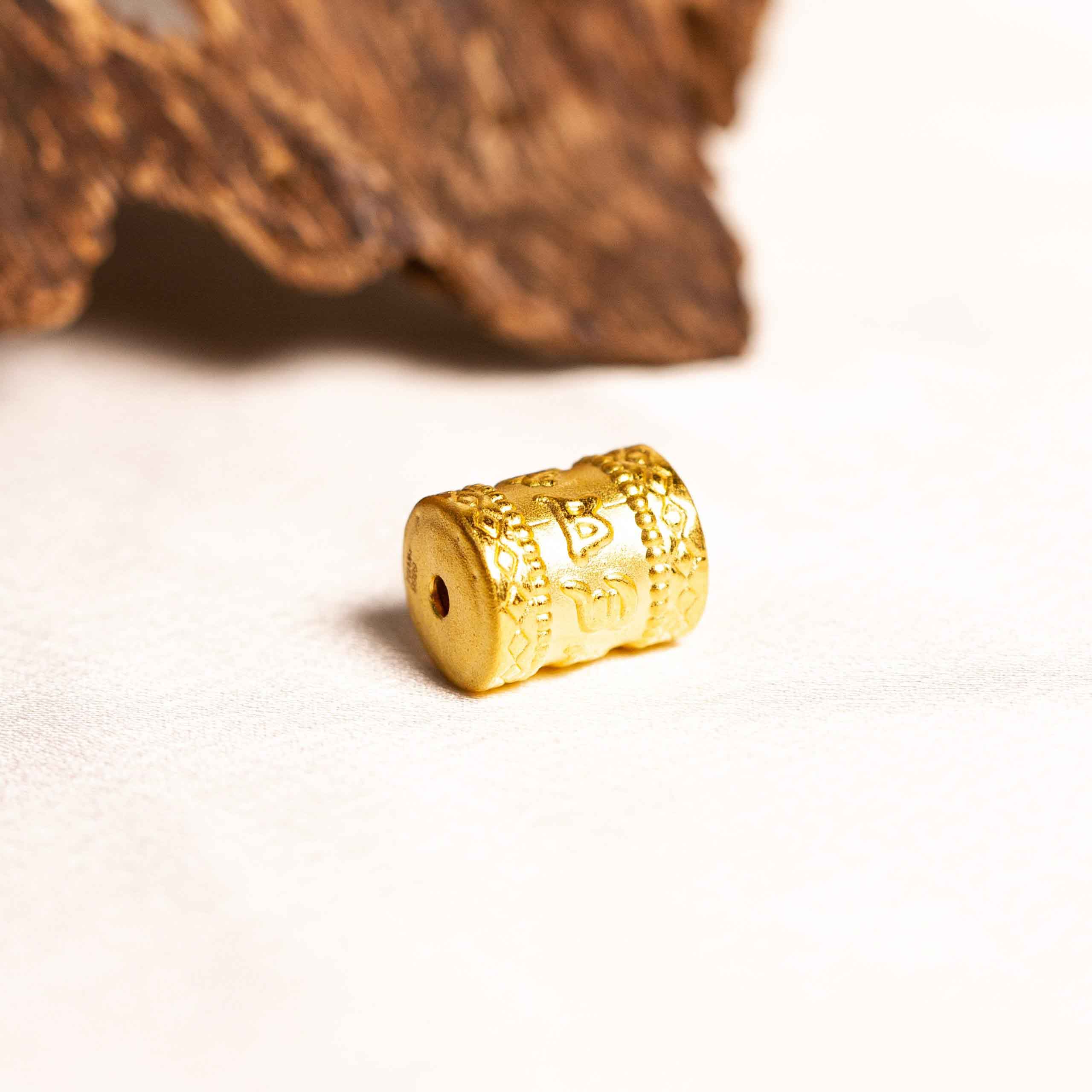 Om Mani Padme Hum has a pure meaning to the mind. Each time of reciting as a step to lift the curtain of darkness, open the light of wisdom and compassion, containing all the teachings of Buddha.
Tibet agarwood beaded bracelet is a reminder of people chanting the mantra for peace of mind, good luck as well as the Bodhisattva's destiny, neutralizing the accident.
The artisans of Thien Moc Huong were extremely meticulous and sophisticated when integrating the mantra into the natural aquilaria. Agar pillar is designed symmetrically, 24K gold-plated carefully, exudes solemnity, aesthetics without losing the core meaning.
Tibet agarwood beaded bracelet helps eliminate yoke, neutralize afflictions, avoid catastrophic diseases, meet a good deal of good luck and convenience in life.