Agar-leaf agarwood beaded bracelet is a combination of keeping the fairy's wings leaf made from high-grade Thailand silver with Agarwood seeds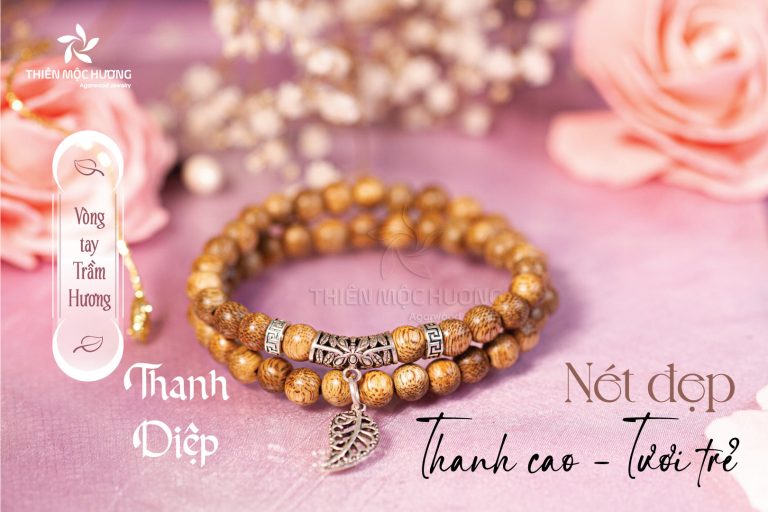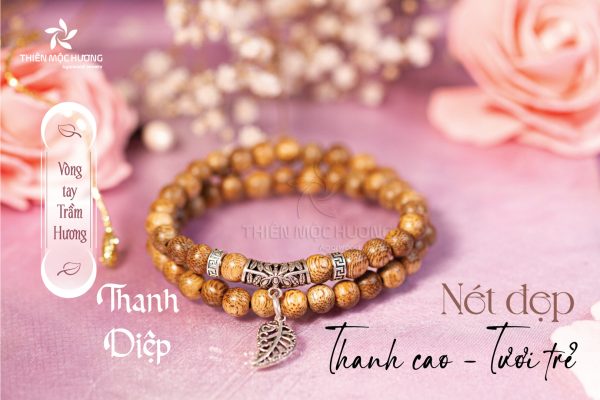 I. Information of Agar-leaf agarwood bracelet with Silver S925
Material Agarwood 100%
Country of Origin: Laos
Beads size: 6mm – 7mm – 8mm
Number of seeds:  50-54 seeds (depend on arm size)
Agarwood ages: 12 – 14 years sedimentary
Usage:
+ Female 
+ Gifts for relatives, friends or colleagues, subordinates
+ Brings good luck, eliminates sorrows
II. Agar-leaf agarwood bracelet with Silver S925 description 
1. General description of the Agar-leaf agarwood bracelet 
This is a combination of the Agar-leaf agarwood beaded bracelet made from premium Thai silver with Agarwood seeds from Laos or Indonesia. Thanks to the skilful hand of the craftsman, the folium isatidis agarwood bracelet was made exquisitely. The harmonious combination of silver charm beads and Agarwood seeds made the bracelet more lissom.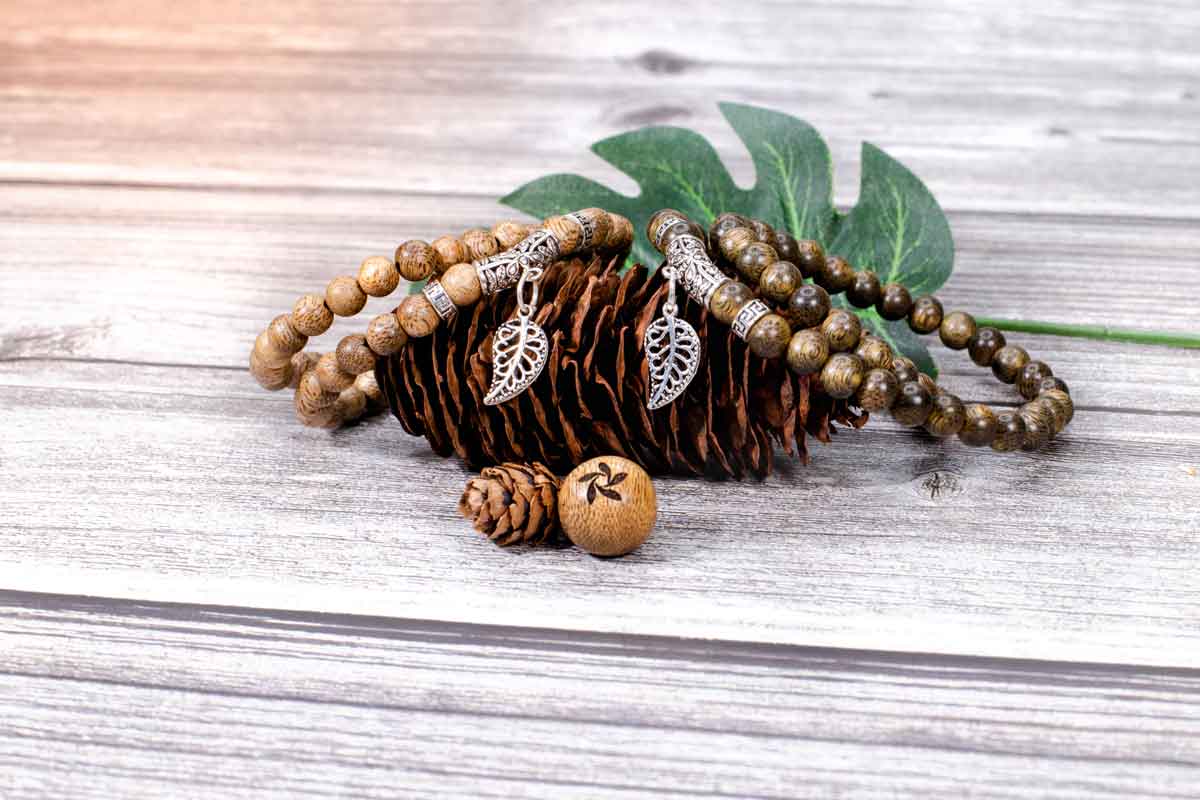 This agarwood beaded bracelet product belongs to Pandora Agarwood Collection hence it is the most preferable product for women at Thien Moc Huong store. Most notably, they used silver material to create a bracelet that has a compact design, precise but very aesthetic, charm bell. It has many very attractive uses that not all types of bracelets have.
2. The meaning of the Agar-leaf agarwood beaded bracelet and Agarwood seeds
The agar-leaf is the embodiment of nobility, a symbol of full vitality, imparting the wearer a sense of freshness and novelty. For young people, it brings a full of energy, helping to fully enjoy each passing day. For those elder, the youthfulness is reborn once again from within their souls, making life more fresh and beautiful.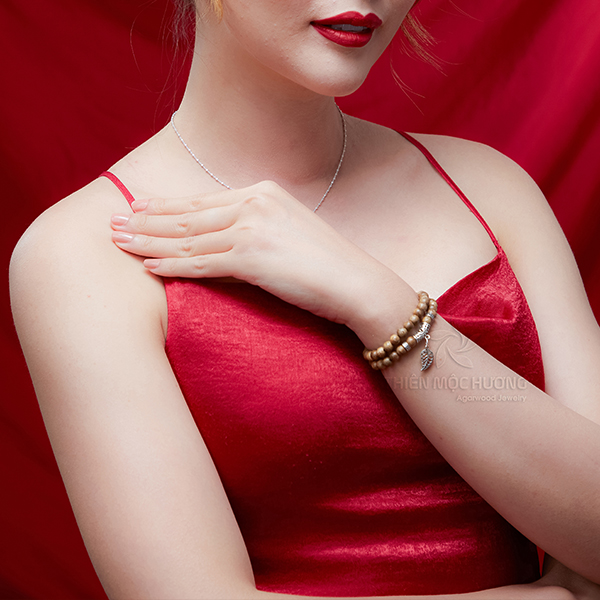 3. The use of the Agar-leaf agarwood beaded bracelet
Agar-leaf agarwood beaded bracelet is also an Amulet, dispel all evil, dark, neutralize bad luck around the wearer. Additionally, agarwood also brings freshness to the wearer by precise and fashion in design, very luxurious and exudes a sense of nobility.
Wearing an agarwood bracelet on our hands, we will feel the positive changes that it brings easily and subtly. More favourable in work, study, life, in relationships, the joy of luck will come, health will be improved and bring many other changes.
In addition, the bracelet also radiates around us a gentle scent blended into the atmosphere, helping our spirit and those around us feel comfortable, refreshed, comfortable, dispelling the frustration, tired after a stressful working time as if bringing a fortunate new energy source to their owners. Agarwood is a feng shui item, bringing a sense of safety, convenience in life, improving health and eliminating toxic substances, healthy and clean life for yourself and your loved ones.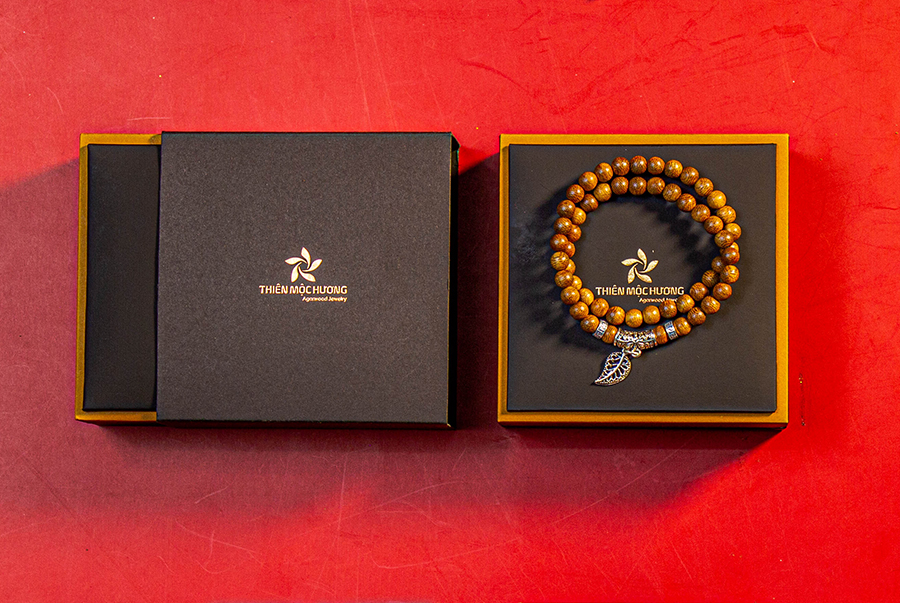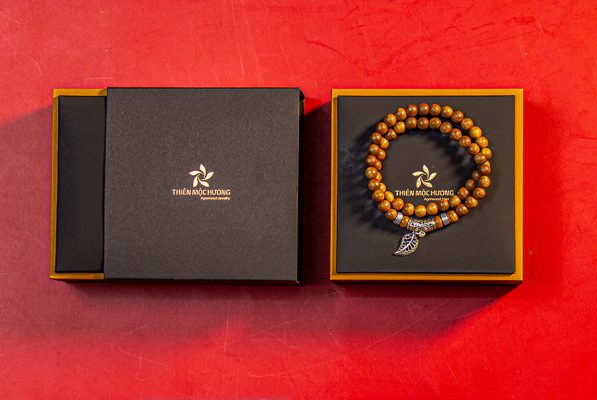 CHOOSE NOW for yourself an Agarwood Bracelet suitable for a lot of luck in life.
III. Agarwood Production Process