Product Description
Star of David Agarwood Bracelet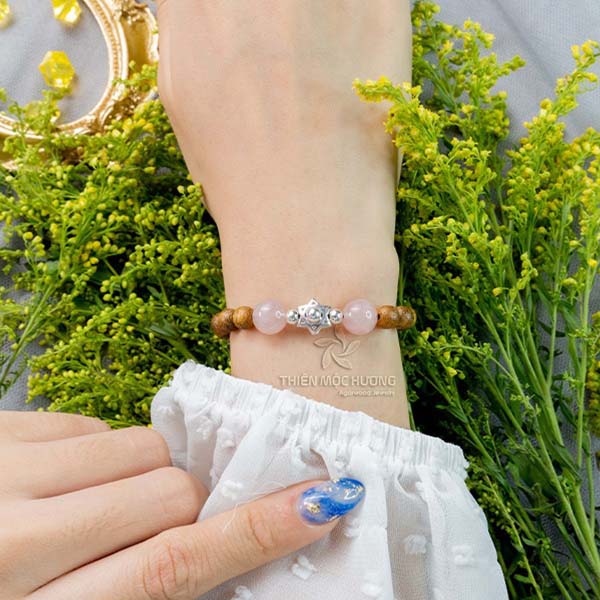 I. Information about Star of David Agarwood Bracelet
Material Agarwood 100%
Country of Origin: Laos
Number of seeds: 17 – 21 beads (8-10mm/seed) (depending on size)
Agarwood ages: 12 – 14 years sedimentary
Usage:
Female's favorites
Gifts for relatives, friends, or colleagues
Brings good luck, helps mental comfort, reduces anxiety and stress
II.

Product Description of Star of David Agarwood Bracelet
1. Learn about Star of David Agarwood Bracelet
Based on a legend about King Solomon controlling the forces of darkness with a ring with a special seal engraved with the name of God.
It is believed that this 6-pointed star is also a powerful seal that protects and protects the person carrying it. Only this mark can protect people from evil. It is the invincible power to conquer all other dark forces.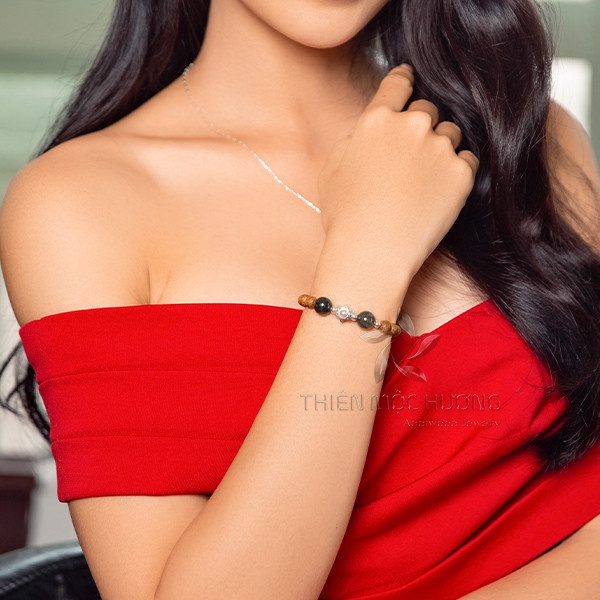 2. Meaning of Star of David Agarwood Bracelet
Star of David Silver Charm
There are 2 opposite triangles that overlap each other, symbolizing a pure and innocent soul. Create balance and harmony in everything.
The 6-pointed star charm is also a symbol of the harmony of yin and yang, a union of men and women for a stable and eternal love.
Natural stone charm has 6 colors with its own meaning, representing 6 human desires
Yellow Rutilated Quartz (Blonde Quartz) – Noble: Bring the pure color of the sun, bring regal; symbolizes sincerity, care, concern, respect for the soul.

Aquamarine (Light Blue) –  Ambition and Aspiration: Symbolizes each individual's greatest inspiration and aspirations for a fulfilling life.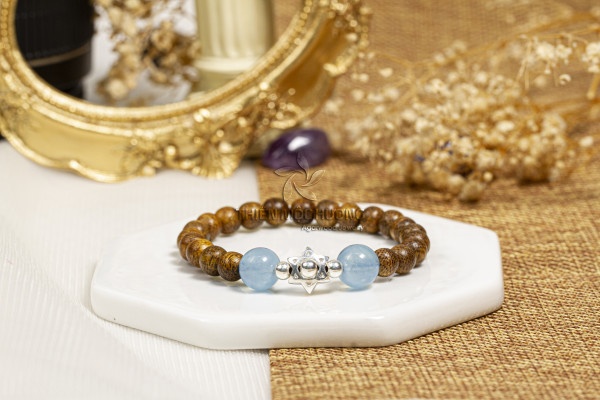 Red Rutilated Quartz – Peace and Auspicious: Symbols of hope, helping the wearer to broaden their horizons, towards a good future. Banish bad things, bring good things.

Jadeite (Jadestone) – Promotion and success: Bringing simple beauty but bringing a sense of security, lightness, and freshness, symbolizing growth, proliferation, bringing success and promotion to the wearer.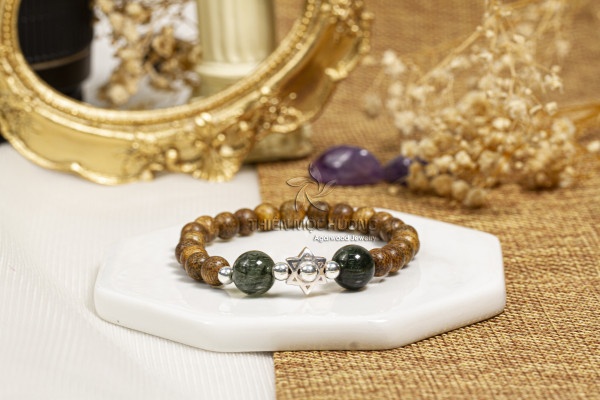 Tiger's Eye – Noble and Mysterious: Evoking a feeling of nobility, a symbol of power and honor creates a sense of mystery. Also, a symbol of nobility and the right choice to bring wealth and peace.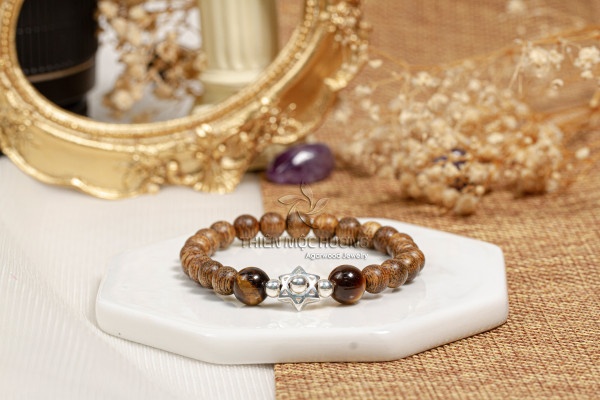 Rose Quartz – Purity and happiness: Symbolizes love and happiness; It has a gentle, gentle beauty that captivates many admirers.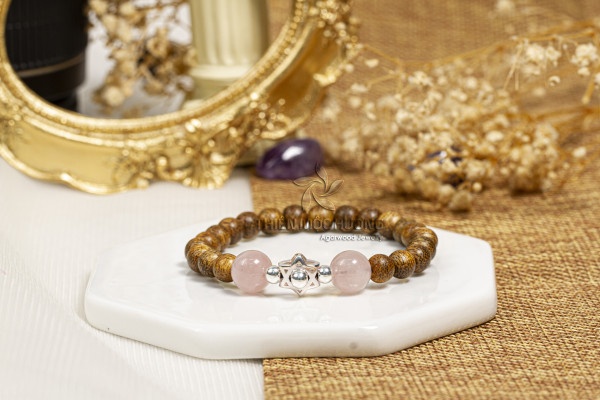 III. Agarwood Production Process