Product Description
Longevity agarwood 108 mala beaded bracelet – classic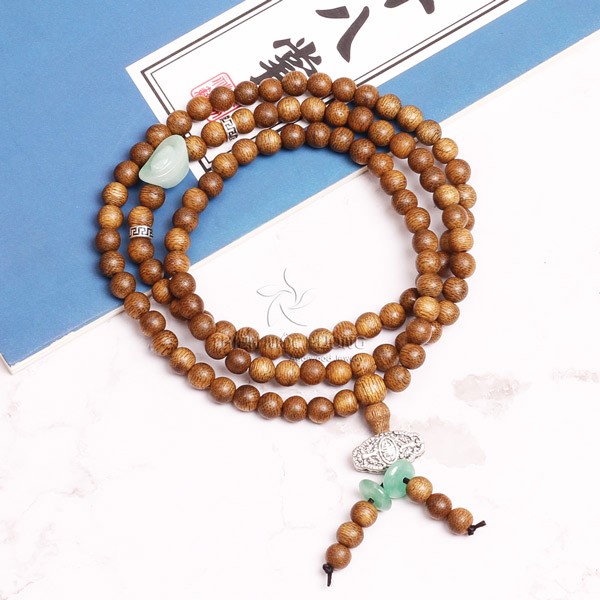 I. Information about Longevity agarwood 108 mala beaded bracelet
Material Agarwood 100%
Country of Origin: Laos
Number of seeds: 108 beads (depending on size)
Agarwood ages: 12 – 14 years sedimentary
Usage:
+ Female favorites
+ Gifts for relatives, friends or colleagues
+ Brings good luck, helps mental comfort, reduces anxiety and stress
II. Longevity Agarwood 108 mala beaded Bracelet Description
The long-life lock is a symbol for the key of the treasure chest, which implies the protection and preservation of property, keeping the inheritance always sustainable.
Charm gives the owner peace of mind, a pleasant feeling in the soul. Increased sense of satisfaction and happiness with the present. The Long Life Lock also helps the owner increase self-confidence. Develop the ability to communicate, and understand people around as well as with yourself.
The symbol attracts fortune, bringing prosperity to the owner, especially those who do business and trade. Dissolution of bad luck, the owner will often be predestined to be helped by noble people. The image of money in jade can eliminate bad energies around, making everything smooth and favorable
III. Longevity Agarwood 108 mala beaded Bracelet Production Process