Bell baby agarwood beaded bracelet brings peace, happiness and health to the owner; Help your baby always playful and more optimistic.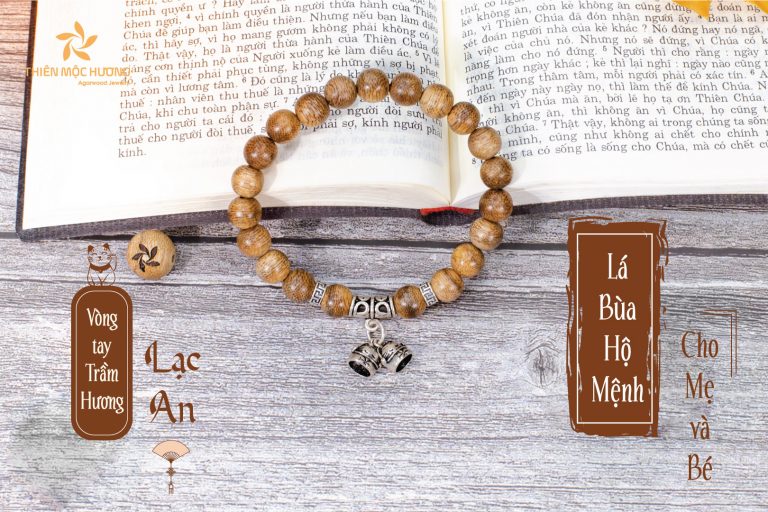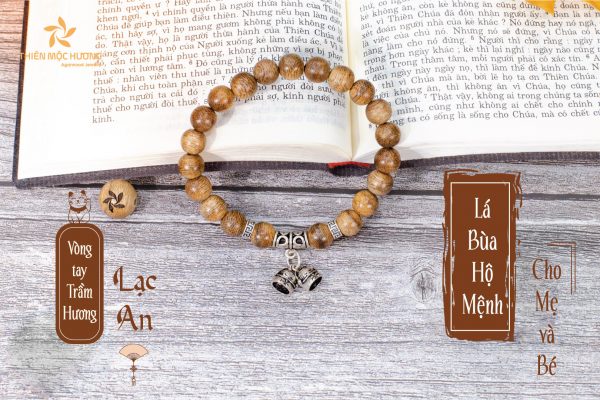 I. Lac An Agarwood bracelet information
Material Agarwood
Country of Origin: Laos
Number of seeds: 17 beads (depending on size)
Agarwood ages: 12 – 14 years sedimentary
Usage:
+ Female's favourites
+ Gifts for relatives, friends or colleagues
+ Usable for babies
+ Brings good luck, helps mental comfort, reduces anxiety and stress
+ Meaningful presents toward Buddha
II. About Bell baby agarwood beaded bracelet
1. Research about Bell baby agarwood bracelet
First of all, Laos use Agarwood material to create Agarwood bracelet. Usually, bracelets have 17 to 21 beads (may vary depending on the wearer's arm size). Furthermore, there is a rule of the cycle of "Birth – Ages – Disease – Death" that people often follow, it helps homeowners have fortune and luck in life. They divide the number of seeds into 4 remainders of 1 and the word "birth" will be on the last beads. Hence, It has an almost eternal fragrance, helping wearers dispel feelings of fatigue, melancholy, relieve stress and sadness in life.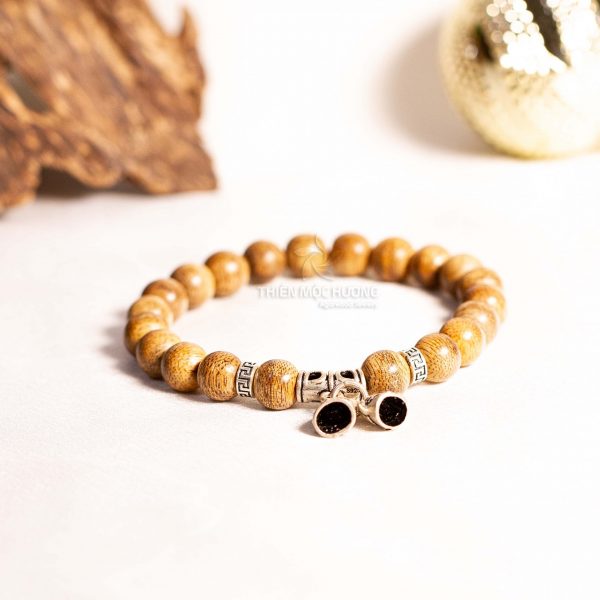 Bell baby agarwood beaded bracelet product belongs to Pandora Agarwood Collection hence it is the most preferable product for women and children at Thien Moc Huong store. Most notably, they used silver material to create a bracelet that has a compact design, precise but very aesthetic, charm bell. It has many very attractive uses that not all types of bracelets have.
2. The usage of Agarwood beaded Bracelet
Precise compact jewellery for women and the bracelet is an Amulet, dispel all evil, dark, neutralize the bad omen around the wearer. Furthermore, agarwood also brings the freshness to the wearer by the precise and fashion in design, very classy and exuding nobility.
Besides, it is more favourable in work, study, life, in relationships, improve health and bring many changes.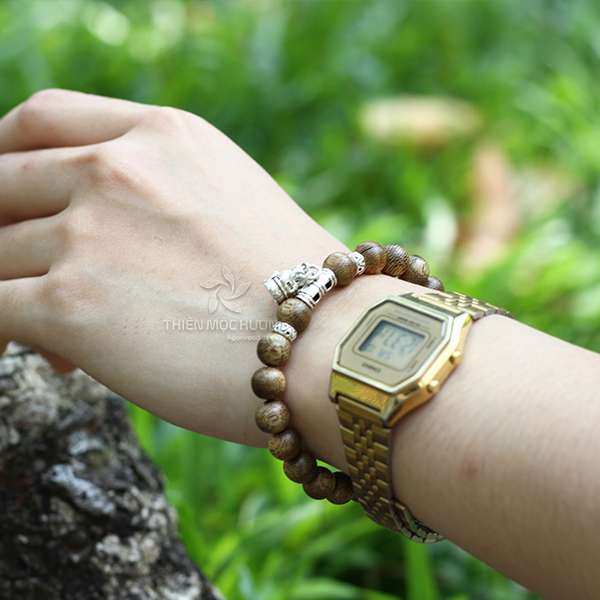 Brings a comfortable and peaceful spirit for children
Babies who often cry, not be sociable and easily be excited are always the worries of mothers, therefore, the Agarwood beaded Bracelet with a gentle fragrance helps the baby feel relaxed and will help your baby feel more peaceful, optimistic and happier. Moreover, it is also lovely jewellery, sending the love of parents and grandparents for their young children. 
Help your baby grow faster
Especially, agarwood naturally absorbs the quintessence of and earth, and boost to quickly grow up, is completely benign and suitable for children. According to the perception of Vietnamese people, wearing jewellery for children has many spiritual meanings. 
Amulets, protection for the baby
Surprisingly, Agarwood is a feng shui material, bringing a sense of security, convenience in life, improving health and eliminating toxic substances.
Consequently, people wear it as a talisman for the baby, dispel all evil, dark, neutralize bad luck around the baby. From there, the baby will receive the positive changes that it brings. Therefore, the more fun the baby is, the better it helps mothers assure.
III. Agarwood Production Process