Jinchan – Money frog agarwood beaded bracelet with silver s925 – Indonesia Thien Moc Huong is made from 10 to 14 years old Agarwood stem from agarwood originating from Indonesia. Bracelets will usually have between 17 and 21 agarwood beads. The number of beads will be selected based on the rule of the cycle of "birth – old age – illness – death" to bring luck to the owner. It is recommended to choose the number of seeds that are divided by 4 with the remainder of 1. Accordingly, the last seed will fall into the word "birth". Besides, the bracelet also combines Jade stone with fanciful, pure colors, very suitable for making feng shui jewelry, suitable for each zodiac sign of Metal – Wood – Water – Fire – Earth.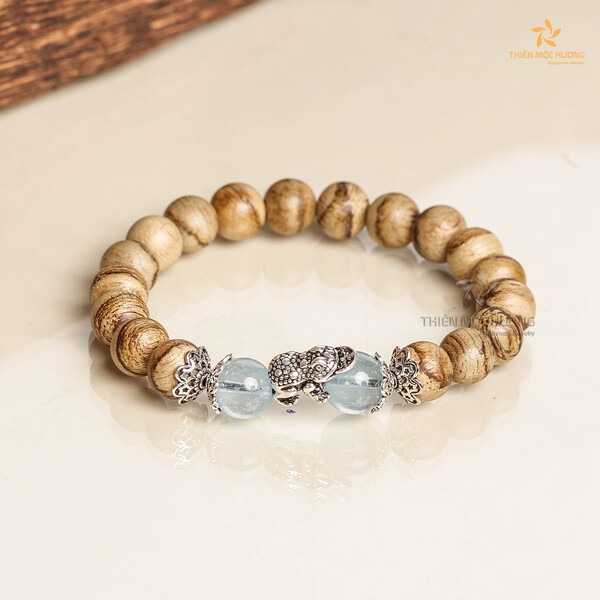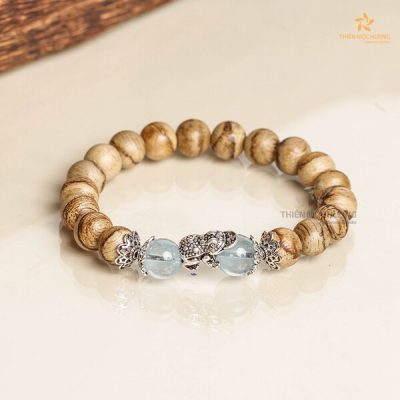 The meaning of the charm Money frog
The money frog is a popular mascot used to pray for fortune in Chinese and Vietnamese feng shui. The Chinese call this toad fortune or three-legged toad, is one of the best feng shui items to bring fortune to the owner, is the second feng shui item, after Pi Xiu, It is said to bring auspicious fortunes as the toad is believed to be a sacred symbol in feng shui for fortune and peace. Money frog is a special word used to call these ancient ministers with a figurative meaning to refer to the nobility.
Beautiful and trendy jewelry
Agarwood ring radiates an almost eternal fragrance, helping the wearer dispel the feeling of fatigue, and melancholy, relieve stress as well as soothe the sadness in life. Besides, silver is wind-resistant, which will help the wearer avoid toxic wind entering the person. Perfect for gifting your lover or loved one.
Because they are feng shui bracelets, when worn, they also bring serenity, and emotional intelligence in work and life, especially for modern women. A simple Agarwood bracelet will make them more attractive and confident. Simple but noble, sophisticated.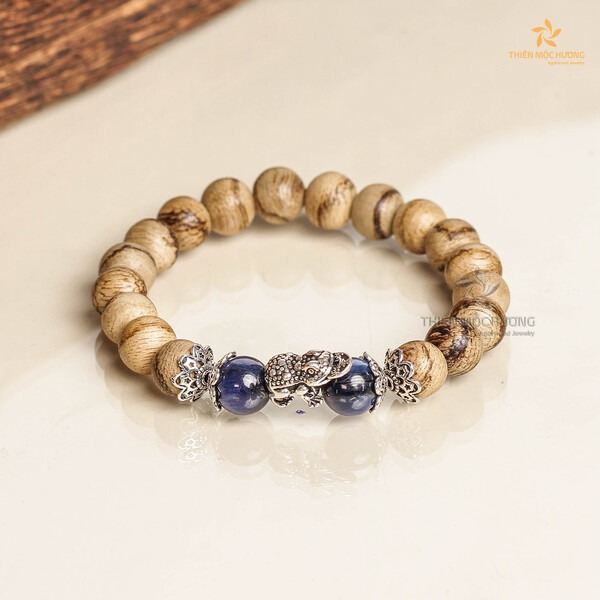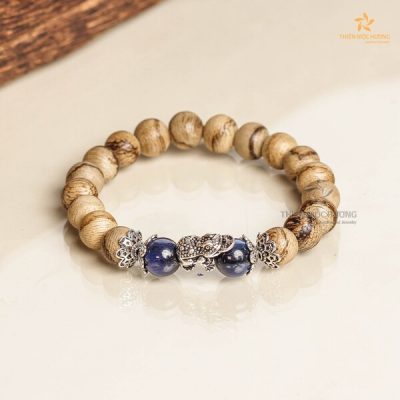 Uses of Jinchan – Money frog agarwood beaded bracelet
Thien Moc Huong Female Agarwood Bracelet is a lucky charm for the wearer. Agarwood incense helps dispel feelings of heaviness, relieve stress, neutralize bad omens, attract luck, fortune, and bring peace. In married life, husband and wife are always in harmony, understanding each other, and their feelings are sublimated and durable. Look for a bracelet that matches your destiny and brings money to yourself.
Manufacturing process of Jinchan – Money Frog Bracelet with Silver S925: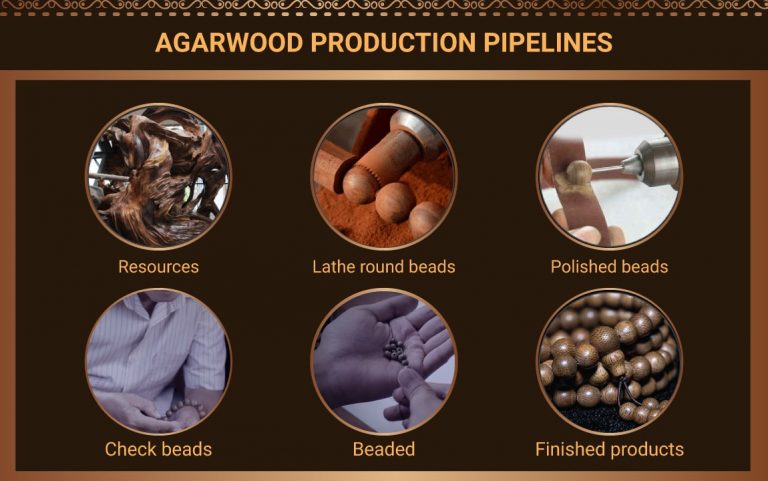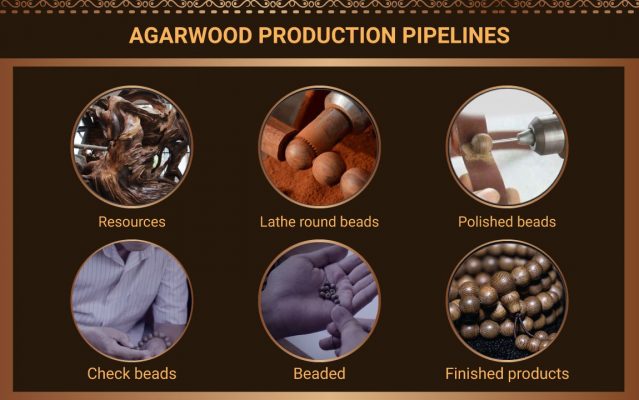 BUY NOW to receive special offers and free fast shipping from Thien Moc Huong.