Product Description
The product is made from Vietnam Toc Agarwood which is taken from the natural environment, not affected by human hands. In particular, agarwood originates from Ha Tinh forest, growing naturally, so the ring quality is much better than other fasteners on the market. With the characteristic dark brown color and deep, sharp veins, the product promises to bring high aesthetics and many great uses to the wearer.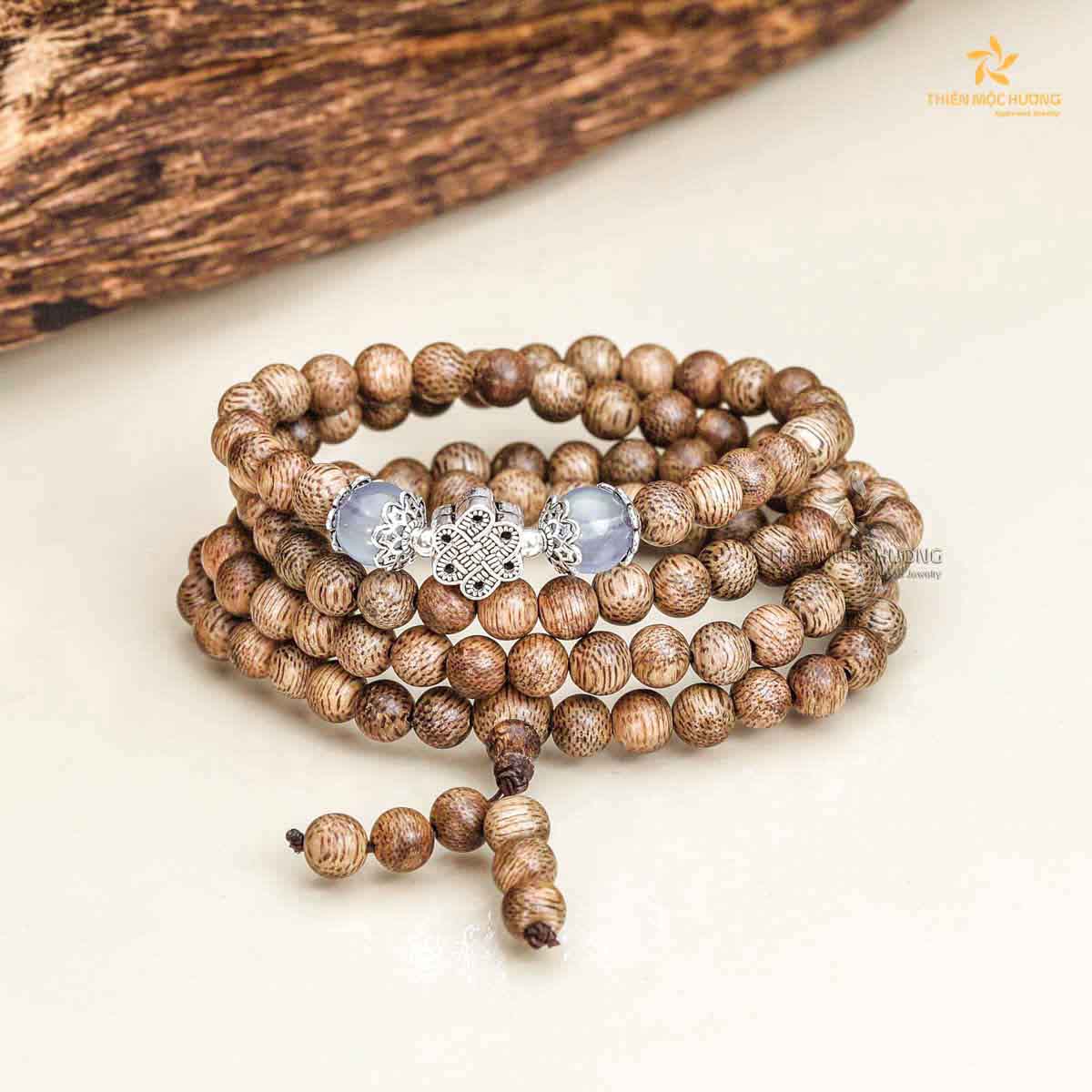 I. Information about Compatible 108 mala beads Agarwood Bracelet
Material: Agarwood 100% + Silver S925 + Gemstone
Country of Origin: Vietnamese Toc Agarwood
Number of seeds: 108 beads 
Agarwood ages: 12 – 14 years 
Usage:
+ Female favorites
+ Gifts for relatives, friends or colleagues
+ Brings good luck, helps mental comfort, reduces anxiety and stress
II. Product description of Compatible 108 mala beads Agarwood Bracelet
The 108-bead Agarwood bracelet symbolizes harmony and everlasting unity. It combines the significance of the 108 beads, representing peace and completeness, with the image of harmonious unity, symbolizing endurance and eternity.
Harmonious unity is represented by a tightly woven cord made from a single long thread, seamlessly connected from end to end, signifying the inseparable bond between two souls. The knot in the bracelet carries the meaning of a loving relationship, "Everlasting Unity". The term "Compatible" itself evokes auspicious meanings. "Compatible" symbolizes intimate and warm emotions, evoking images of togetherness, gathering, and warmth.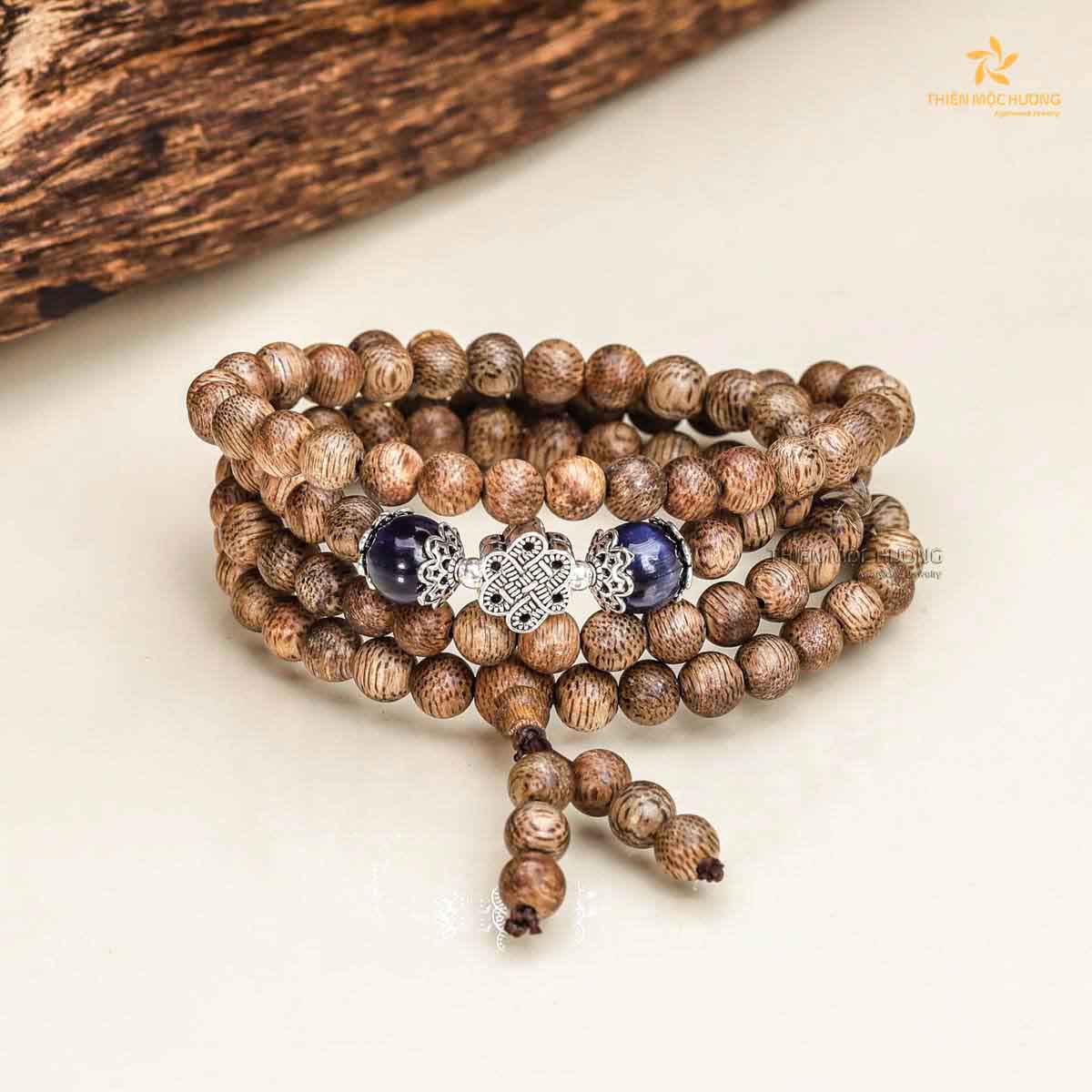 The number 108 represents all the worries and troubles in human life. The 108-bead Agarwood bracelet helps the wearer dispel everyday anxieties. It brings peace and serenity to life, protecting the owner from unpredictable conflicts and calamities. Wearing the 108-bead Agarwood bracelet allows one to maintain inner tranquility, unaffected by worldly disturbances, worries, and yearning for auspiciousness and happiness to manifest in one's life.
III. Agarwood Production Process