Product Description
Guardian Agarwood beaded Bracelet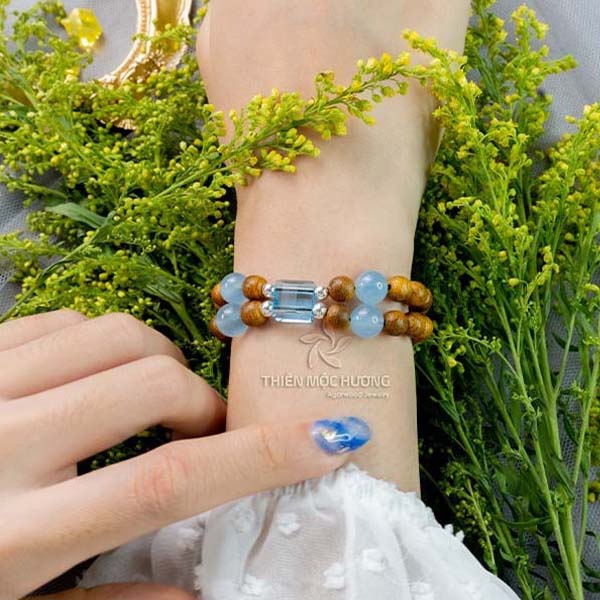 I. Information about Guardian Agarwood beaded Bracelet with Silver S925
Material: Agarwood 100%
Country of Origin: Laos
Number of seeds: Depending on the size
Agarwood ages: 12 – 14 years sedimentary
Usage:
+ Female's favorites
+ Gifts for relatives, friends, or colleagues
+ Brings good luck, helps mental comfort, reduces anxiety and stress
II. Guardian agarwood beaded bracelet meaning
Crystal stone creates balance for all body parts, brings tranquility and serenity to the soul, helps people focus and regenerate new energies. It has the effect of dissolving mental pain, helping to keep the mind calm and peaceful. In addition, for couples who love each other, wearing the Agarwood Guardian Bracelet with them means protecting their love, and preserving loyalty and sincerity.
The bracelet is mixed with meticulously cut crystal stone and carefully selected jewels to send her the perfect and outstanding Agarwood Bracelet.
The jade charm is made from natural stone with 6 colors with its own meaning, symbolizing 6 human desires:
Yellow Rutilated Quartz (Blonde Quartz) – Noble, noble: Bringing the pure color of sunshine, bringing regal, symbolizing sincerity, concern, worry, respect to enemy.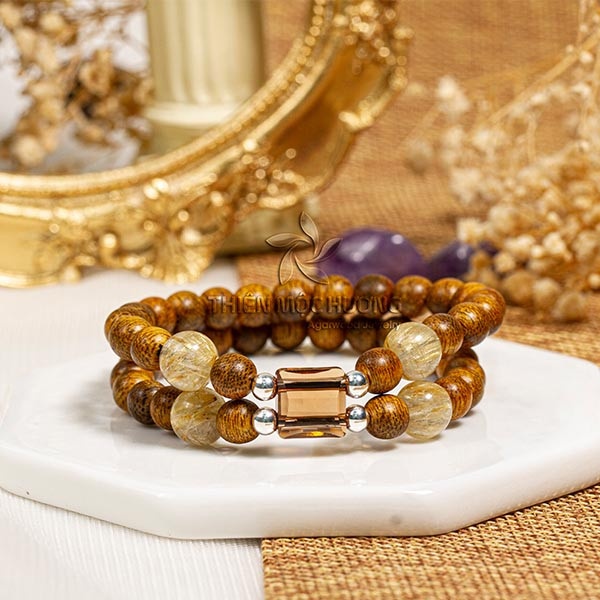 Aquamarine (light blue) – Ambition and Desire: Symbolizes each individual's greatest inspiration and desire in a fulfilling life.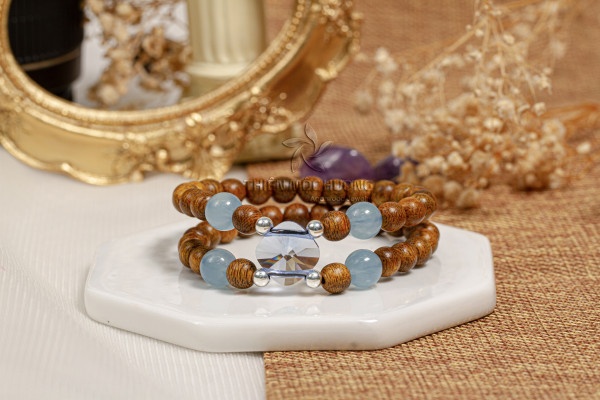 Red Rutilated Quartz – peace and auspicious: Symbols of hope, helping the wearer to expand their vision, towards a good future. Banish bad things, bring good things.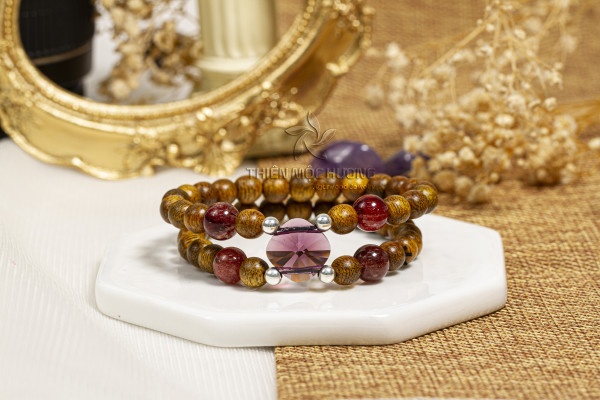 Jadeite – Advancement and success: Bringing simple beauty but bringing a sense of security, lightness, and freshness, symbolizing fertility, growth, bringing success, promotion for the wearer.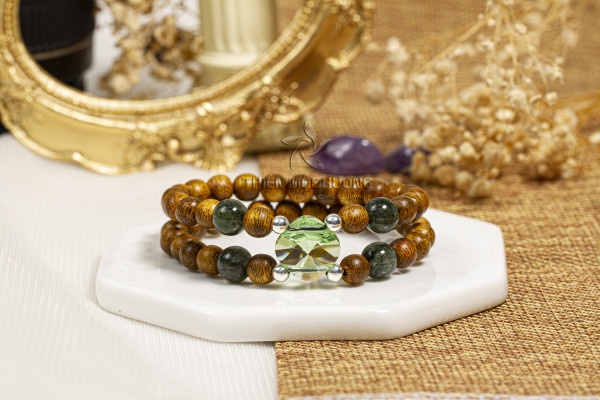 Tiger's Eye – Noble and Mysterious: Evoking a feeling of nobility, a symbol of power and honor creating a sense of mystery. Also, a symbol of nobility and the right choice to bring wealth and peace.
Rose Quartz (Rose Quartz) – Clear and happy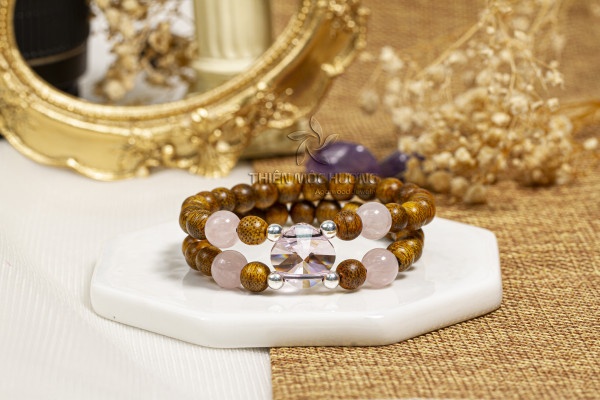 III. The uses of agarwood 
Agarwood bracelet is a lucky charm for the wearer. Agarwood incense helps dispel heaviness, relieve stress, neutralize bad omens, attract luck, fortune and bring peace. In married life, husband and wife are always in harmony, understanding each other, their feelings are sublimated and strong. Look for a bracelet that matches your destiny and brings you money; They also bring serenity, mental clarity, and emotional intelligence in work as well as in life, especially for modern women. A simple Agarwood bracelet will make them more attractive and confident. Simple but noble, sophisticated.
IV. Production Process of Guardian Agarwood beaded Bracelet with Silver S925