Tu Diep Bao Indo Van Hoa incense bracelet
Symbolizes 5 HUMAN WILLS
Description Tu Diep Bao Indo Van Hoa Agarwood Bracelet
Agarwood bracelets at Thien Moc Huong are made from 10 to 14 years old Agarwood trunks of agarwood originating from Laos. Bracelets will usually have between 17 and 21 agarwood beads. The number of beads will be selected based on the rule of the cycle of "birth – old age – illness – death" to bring luck to the owner. It is recommended to choose the number of seeds that are divided by 4 with the remainder of 1. Accordingly, the last seed will fall into the word "birth".
Learn about Tu Diep Bao Indo Van Hoa Agarwood Bracelet
– Tu Diep Bao Agarwood Bracelet has 5 colors with their own meaning, representing 5 human desires
+ Amethyst (yellow) – Luxury, nobility: Bringing the pure color of the sun, bringing regal, symbolizing sincerity, concern, worry, and respect for the other person.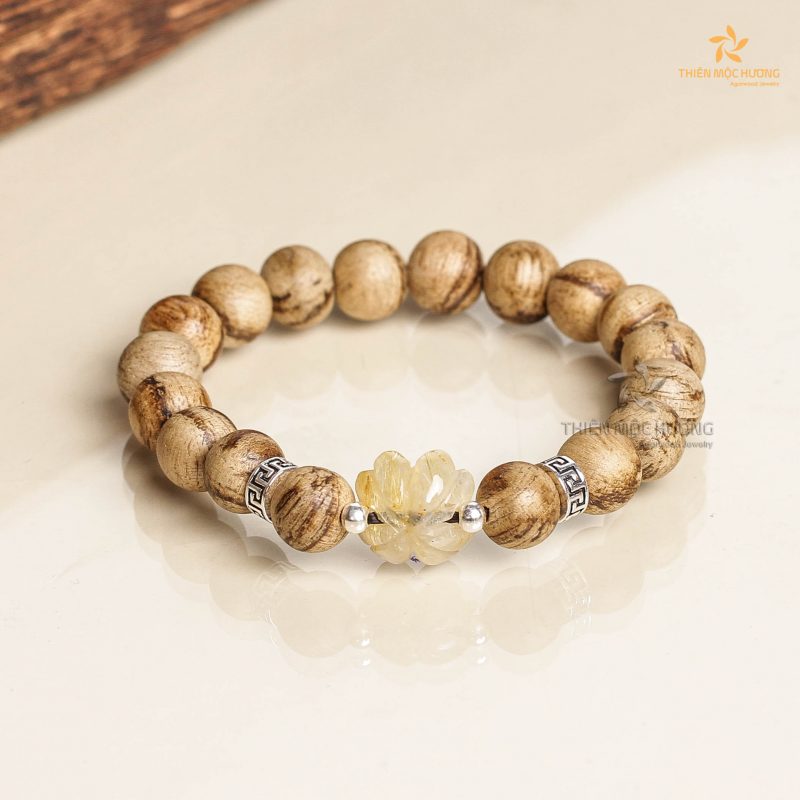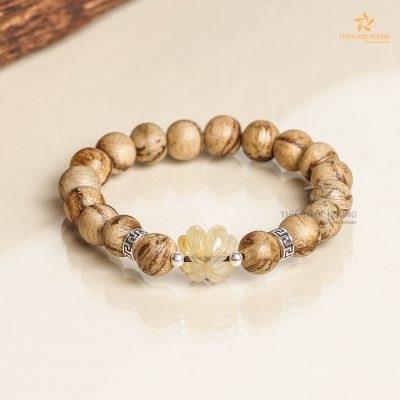 + Aquamarine (light blue) – Ambition and Desire: Symbolizes each individual's greatest inspiration and desire for a fulfilling life.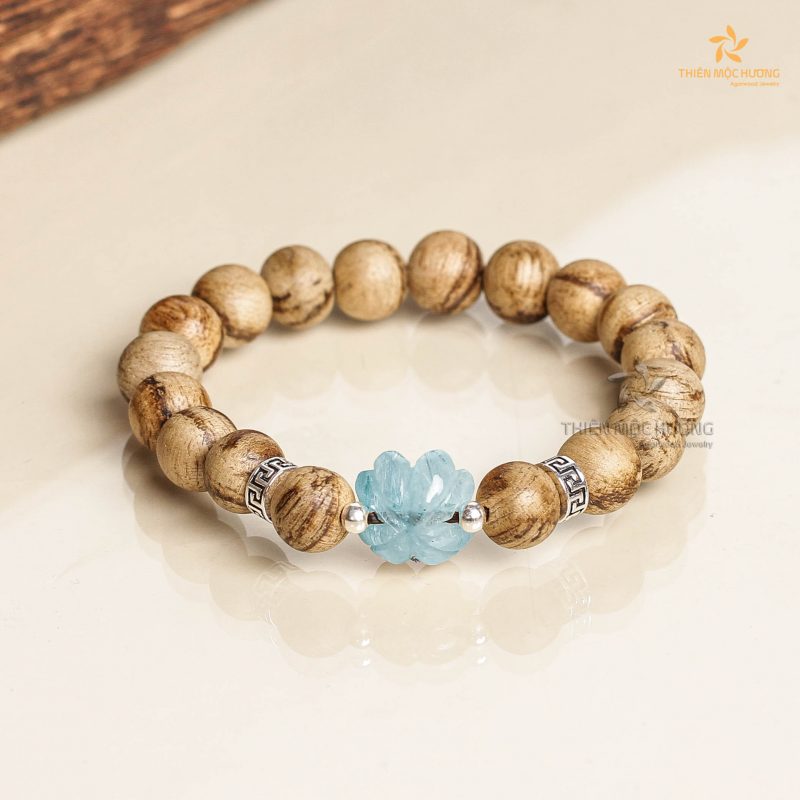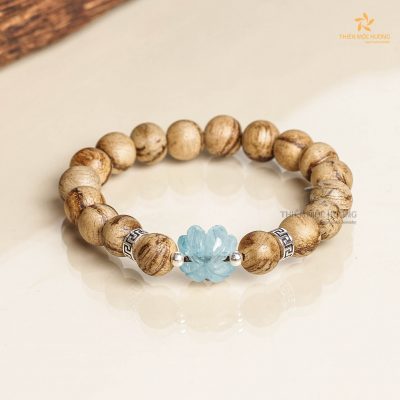 + Blood marble (red) – Binh An and Cat Tuong: Banish bad things, bring good things.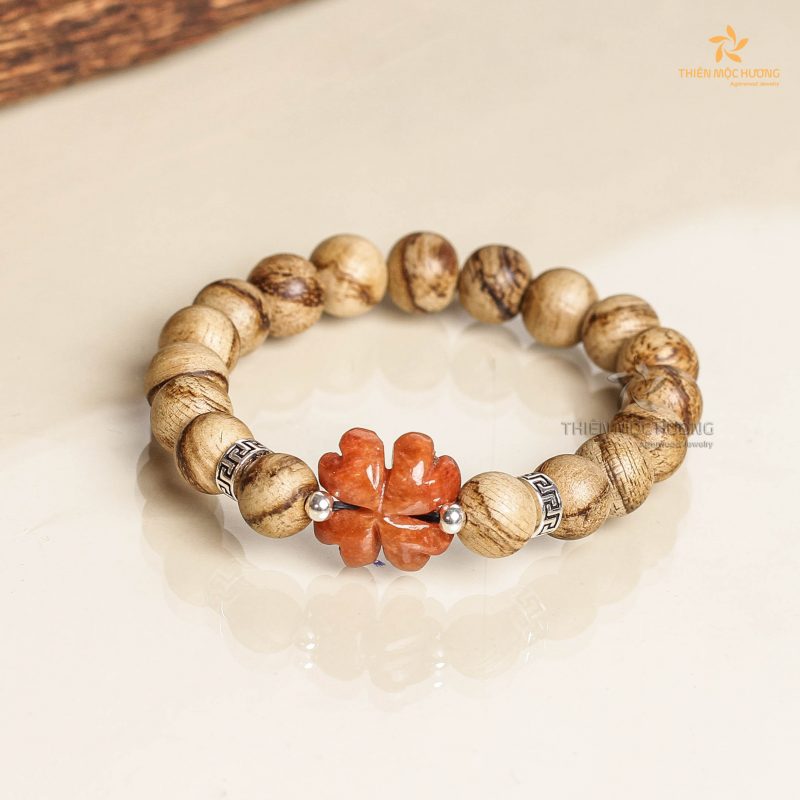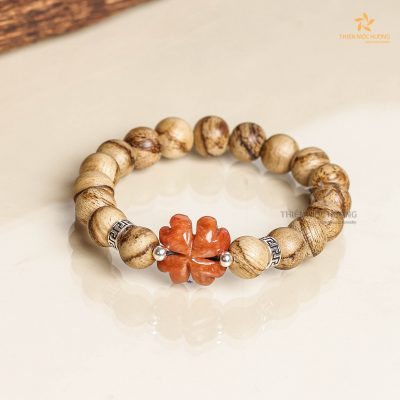 + Jade (green) – Advancement and success: Bringing simple beauty but bringing a sense of security, lightness, and freshness, symbolizing fertility, proliferation, bringing success, and promotion for the wearer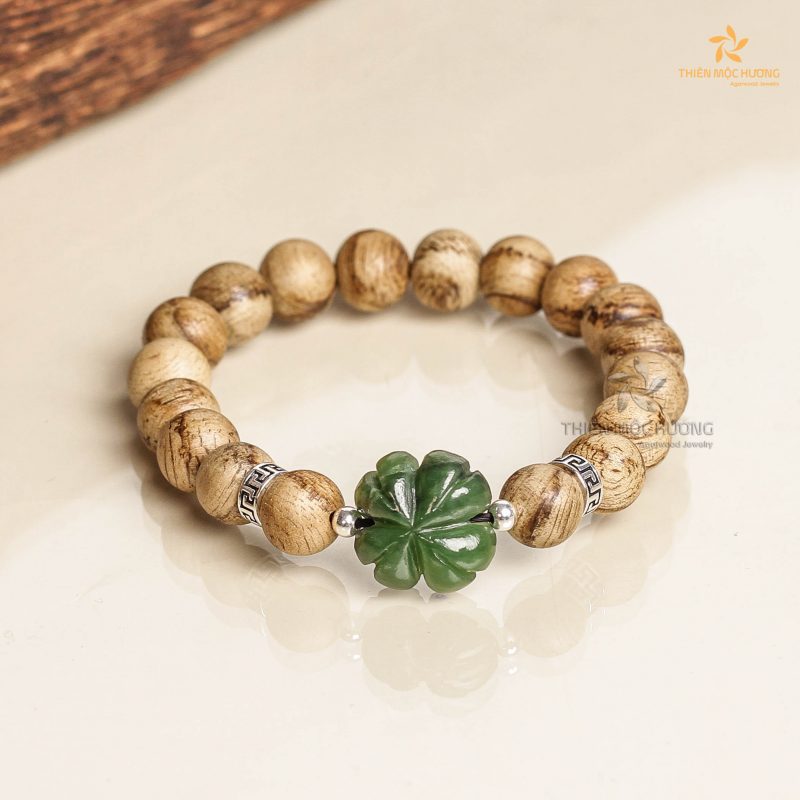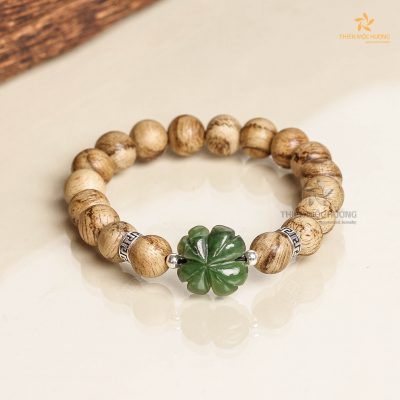 + Amethyst – Noble and Mysterious: Evoking a feeling of noble quality, a symbol of power and honor creating a sense of mystery. Also, a symbol of nobility and the right choice to bring wealth and peace.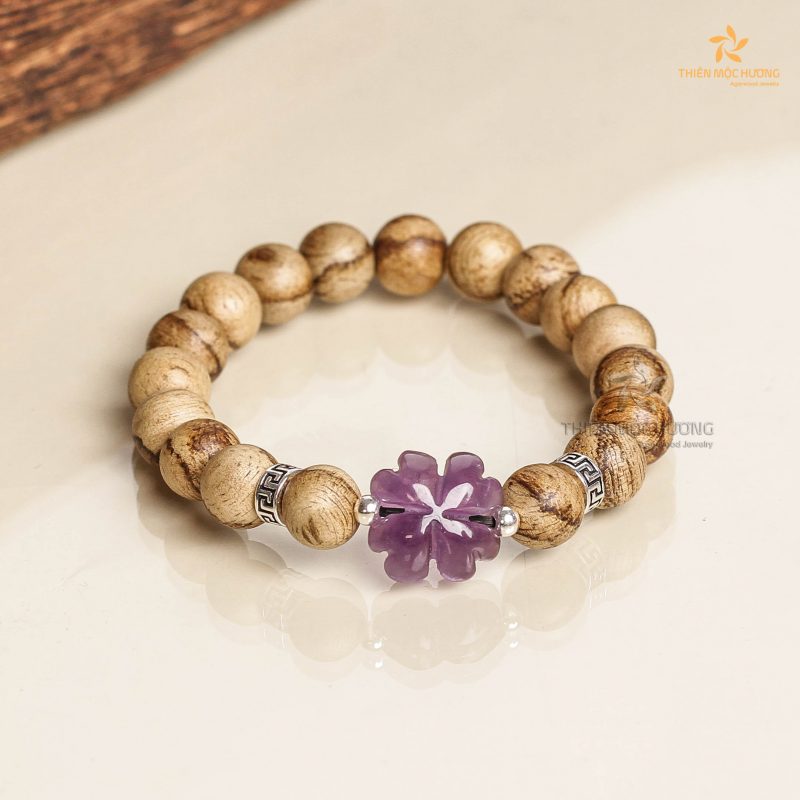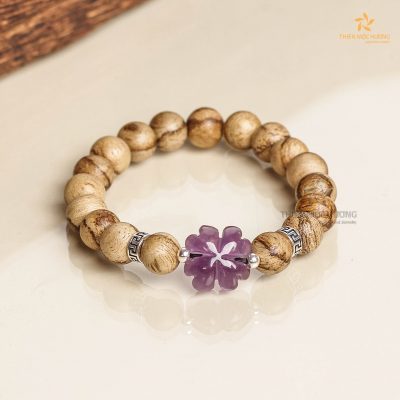 The meaning of the image of Four Diep Bao
Inspired by plants that bring good luck – 4 LEFT
Legend has it that the child in the world courageously stepped into the deep forest, walked forever through many waterfalls and rapids with a brave heart, and will find a herb called Tu Diep Bao – a leaf that will bring a happy smile. forever – the happy smile of a child. When a four-leaf clover is found, the child will stand in the wind, place the blade of grass in a warm heart, and sing a folk song. Each leaf on the flower branch of Tu Diep Bao represents the most precious thing in life.
Nhat Diep: The first card is FAITH
Nhi Diep: The second card is HOPE
Tam Diep: The third card is LOVE
Four Dieps: The fourth card is LUCK
Uses of Tu Diep Bao Indo Van Hoa Agarwood Bracelet
The Agarwood bracelet is a lucky charm for the wearer. Agarwood incense helps dispel heaviness, relieve stress, neutralize bad omens, attract luck, and fortune, and bring peace. In married life, husband and wife are always in harmony, understanding each other, and their feelings are sublimated and durable. Look for a bracelet that matches your destiny and brings you money; They also bring serenity, mental clarity, and emotional intelligence in work as well as in life, especially for modern women. A simple Agarwood bracelet will make them more attractive and confident. Simple but noble, sophisticated.
Crafting process