Introducing the Indonesia Double round Jade Lotus agarwood beaded bracelet
The lotus flower in the spiritual life of Indonesian people is considered a flower full of philosophical meaning – noble life. In the foul-smelling mud, the lotus flower is still blooming and full of its own scent. Although fragile but sturdy, pure, carrying a gentle, discreet fragrance. The ancients used the mettle of the lotus as a person of noble quality. As for the shape of the flower, it is likened to a noble and noble girl. Above all, the lotus flower also speaks to the mettle of the Indonesian people – strong and fierce.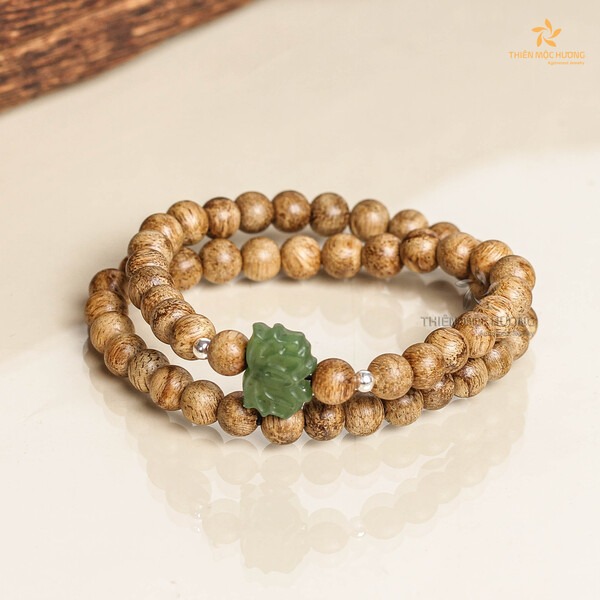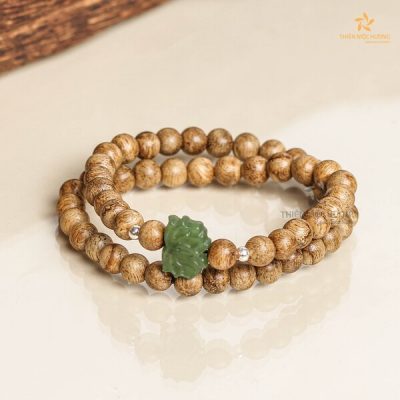 The stylized lotus flower charm is made from natural jade stone, containing positive energy, helping the owner's spirit to be cheerful, happy, and calm. Stone lotus charm combined with Agarwood as a treasure brings wealth and prosperity to the wearer. Each zodiac sign has different colors of mutuality and prosperity, helping to replenish the energy of its own destiny, thereby attracting sand, fortune, bringing luck, fortune, and peace.
CHOOSE THE Bracelet that is suitable for your zodiac sign to achieve a lot of success and luck.
The perfect combination between Agarwood and stone charm
When combined with natural Agarwood, it has the ability to attract the spirits of heaven and earth, absorbing the quintessence of heaven and earth, it will help the owner to have a lot of luck and great fortune.
The Tram Huong ring has made many women crazy. Unlike other accessories, which not only bring a strong and strong attraction to jewelry enthusiasts but also bring high value in terms of mystical spirituality, feng shui health, fortune, and luck.
Production process of Double round Jade Lotus beaded Bracelet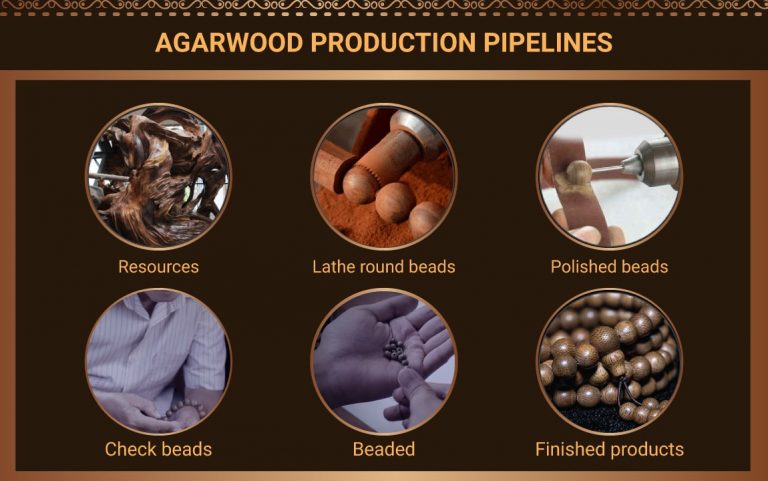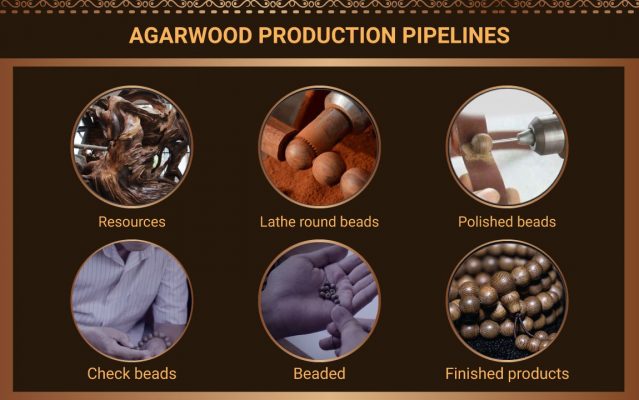 BUY NOW to get a discount and free fast shipping from Thien Moc Huong.