I. Information about the Bao Menh Tram Agarwood Bracelet
Material: Agarwood 100%
Country of Origin: Vietnam
Number of seeds: 17 – 21 beads (6, 7,8-10mm/seed) (depending on size)
Agarwood ages: 12 – 14 years sedimentary
Usage:
+ Female favorites
+ Gifts for relatives, friends or colleagues
+ Brings good luck, helps mental comfort, reduces anxiety and stress
II. Product Description
This agarwood bracelet product belongs to Pandora Agarwood Collection hence it is the most preferable product for women at Thien Moc Huong store. Most notably, they used silver material to create a bracelet that has a compact design, a precise but very aesthetic charm bell. It has many very attractive uses that not all types of bracelets have.
5 colors suitable for the 5 Elements
Blonde quartz – suitable for people with Earth par, Kim par
Amethyst has golden hair-like strands inside that create luxury and sparkle. It radiates energy that helps to illuminate, soothe fears and pressures from modern life, remove distractions, and help the soul to be peaceful and relaxed.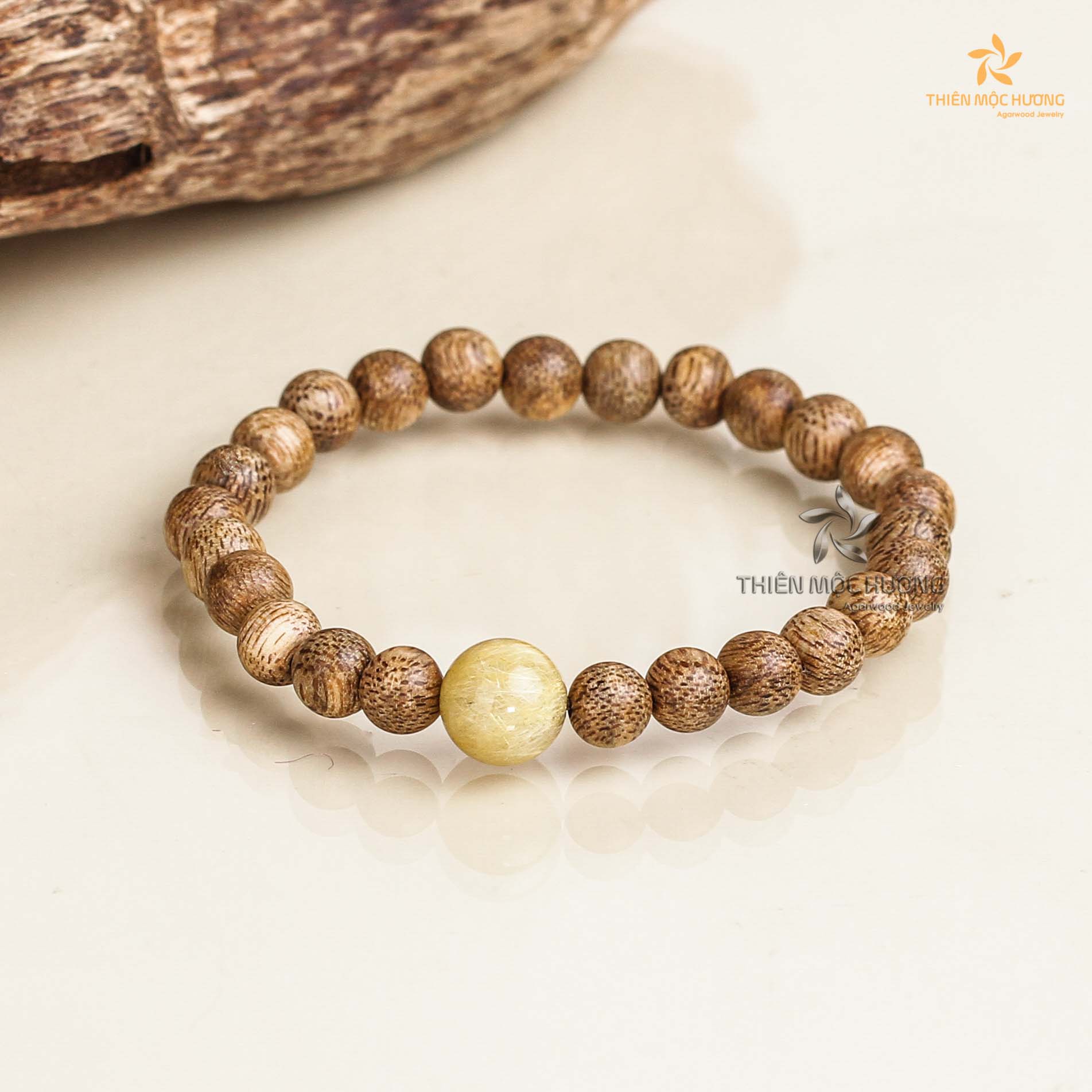 Blonde quartz regulates blood volume in the body, effectively filtering blood. Prevention of some human diseases, especially kidney disease. Has the ability to relieve stress and balance the central nervous system to help people have positive thoughts, diligence, and clarity. Significantly improve the state of memory impairment, confusion, and forgetfulness. Common in the elderly and elderly, it stimulates the brain, helping it become more lucid.
The warm and robust energy of yellow quartz combined with an Agarwood ring full of temperament and foreboding will activate fortune to help the owner have a lot of luck in life, succeed at work, and attract money—silver in business.
Red-haired quartz – suitable for people of Fire and Earth par
Redhead quartz is famous for its great power in love affairs. It can radiate positive energy, giving a soothing feeling in love and marriage. Couples who love each other or husband and wife often wear a pair to avoid possible discord, help maintain happiness, and bond for stronger love.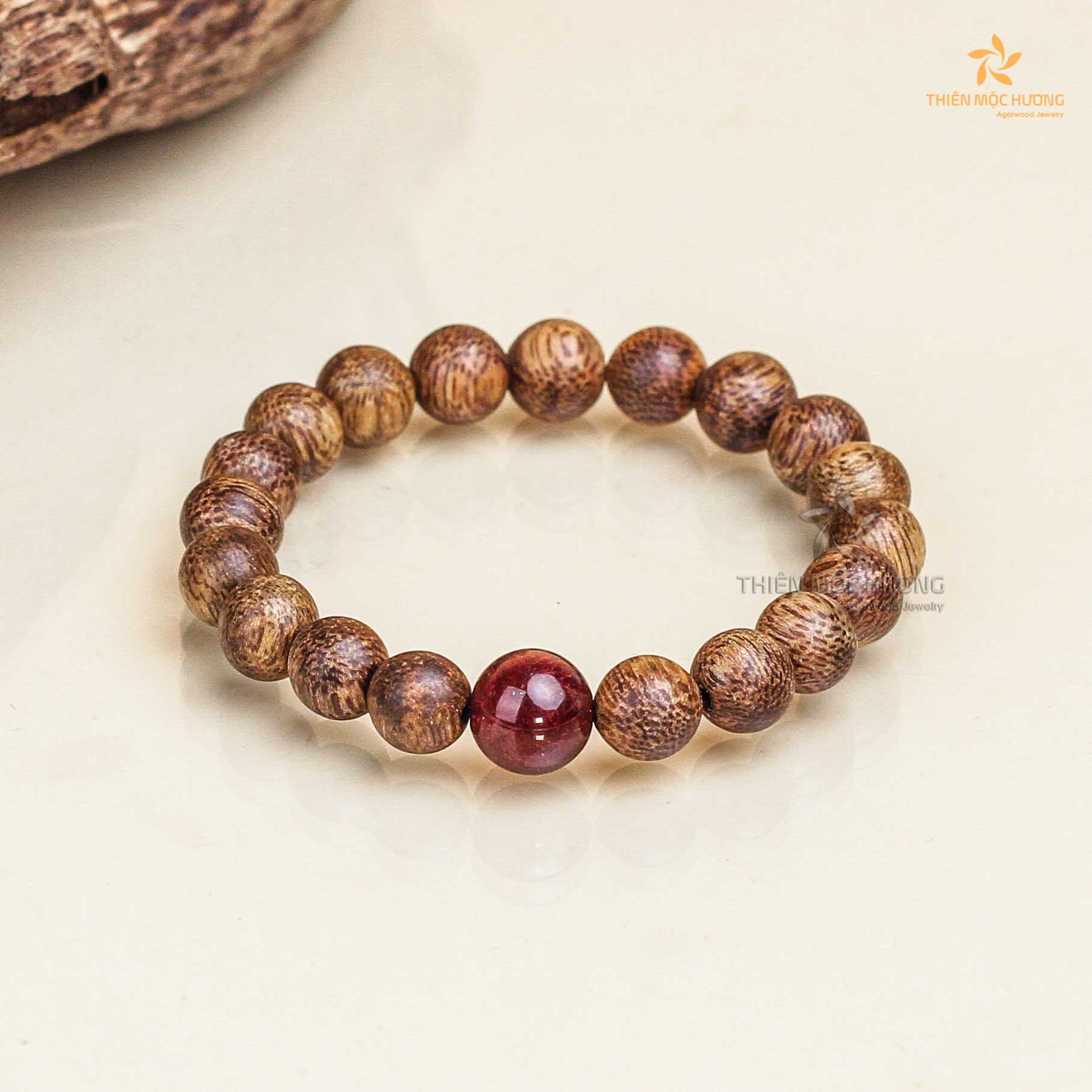 Sapphire stone – suitable for people of Water and Wood par
Feng shui masters always choose sapphire because the stone's yang energy is peaceful, helping people find a calm mental state. Sapphire is especially used for compromise and negotiation. Carrying this stone with you always keeps you calm in conversations and soothes arguments.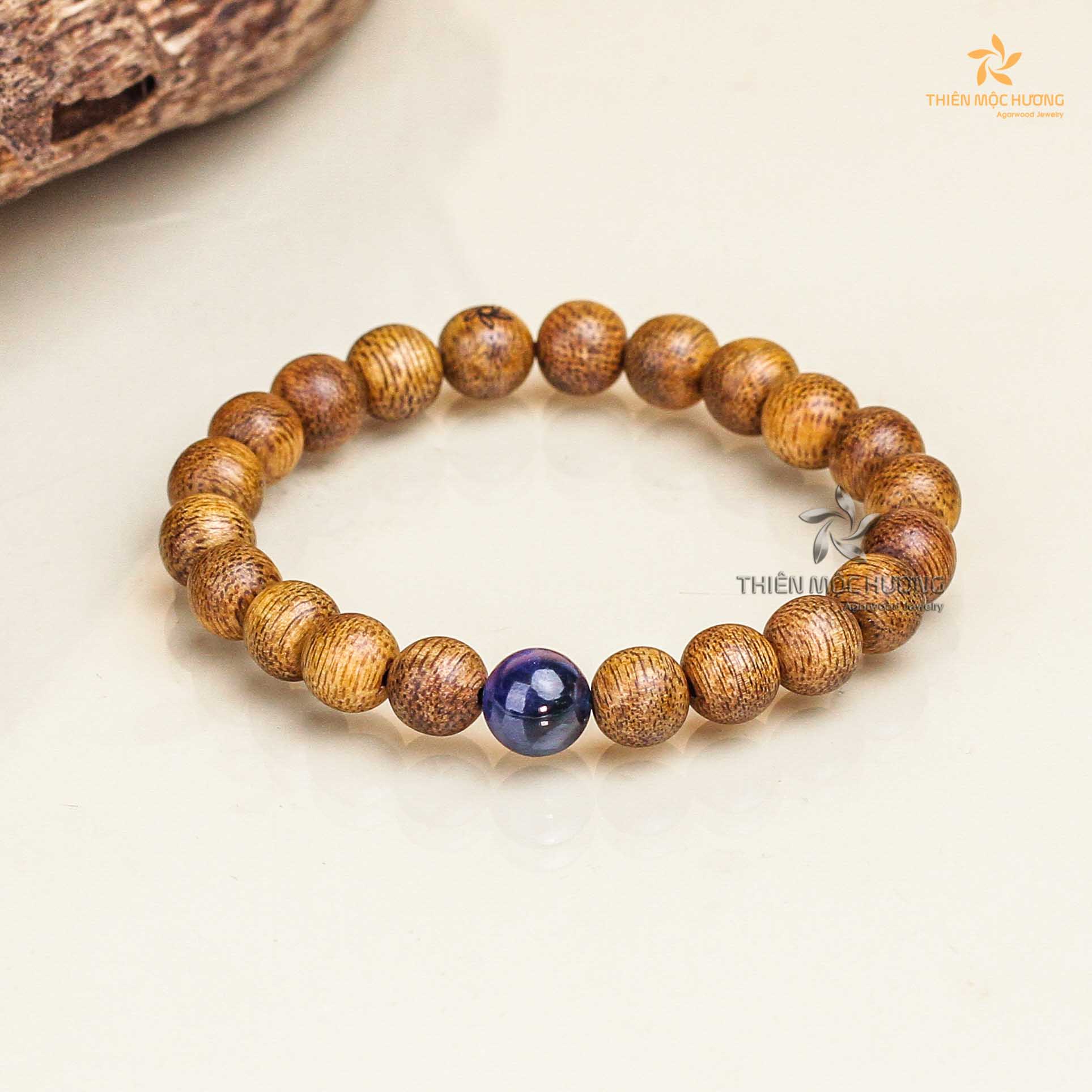 Tiger's eye stone – suitable for par Kim
Tiger's Eye carries the energy of strength and breakthrough. Therefore, it helps the employer's work grow and succeed.
Green rutilated quartz – suitable for people of Wood and Fire par
Green rutilated quartz dispels yin, and evil spirits remove fear and insecurity, relieve stress, respond to memory for the wearer, and adaption. So quite suitable for today's office people.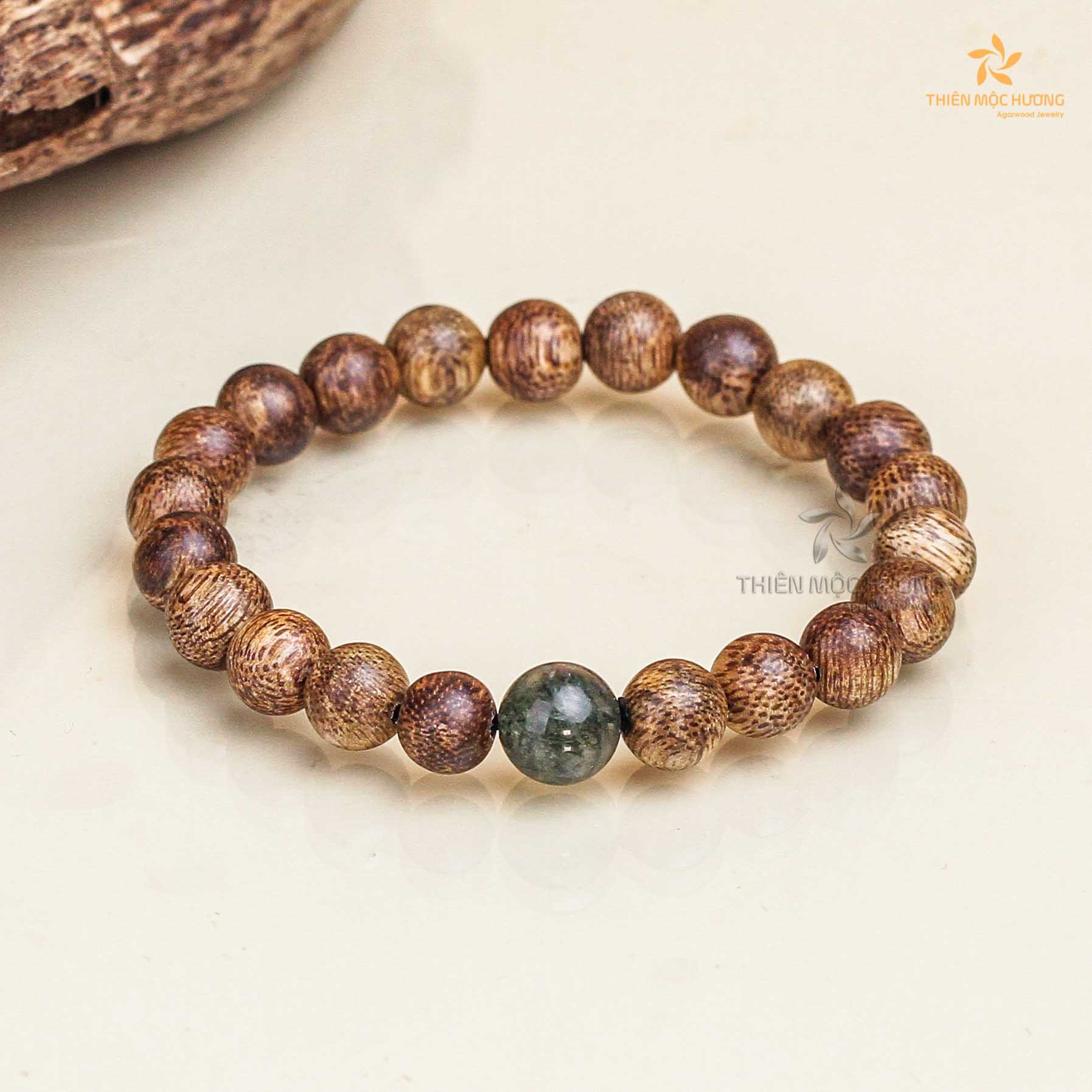 The combination of Agarwood and Five-color Bao Menh stone
When combined with natural Agarwood, five-color stones can attract the spirits of heaven and earth, absorbing the quintessence of heaven and earth, which will help the owner have a lot of luck, great sand, and great fortune.
The Agarwood bracelet has made many women crazy, unlike other accessories, which not only bring a strong and strong attraction to jewelry enthusiasts and high value in terms of mystical spirituality, feng shui, health, fortune, and luck.