Agarwood beaded bracelet Basic is one of the best-selling Agarwood bracelets at Thien Moc Huong. Crafted from Agarwood from Indonesia. Usually, the bracelet will be made from 17 to 21 beads (can vary depending on the size of the wearer's hand). The number of beads will be selected based on the rule of the cycle of "birth – old age – illness – death" to bring luck to the owner. Should choose the number of beads is divided by 4 remainders 1. The design of the bracelet is a rustic but impressive, unique, and meaningful piece of jewelry, suitable as a gift.
The meaning of the Indo VIP brass ring
Since ancient times, Agarwood is considered a wood more precious than gold, located deep in the forest, so it absorbs the spirit of heaven and earth and is delicately crafted by artisans of Thien Moc Huong through many stages. Single Round Beads represent simplicity and tradition, suitable for those who prefer a classic, gentle style. Round beads are simple, and not fussy but still retain their own class and carry many meanings in feng shui.
Today, Agarwood Jewelry is becoming more and more popular, chosen by many people because of its special values in spiritual life.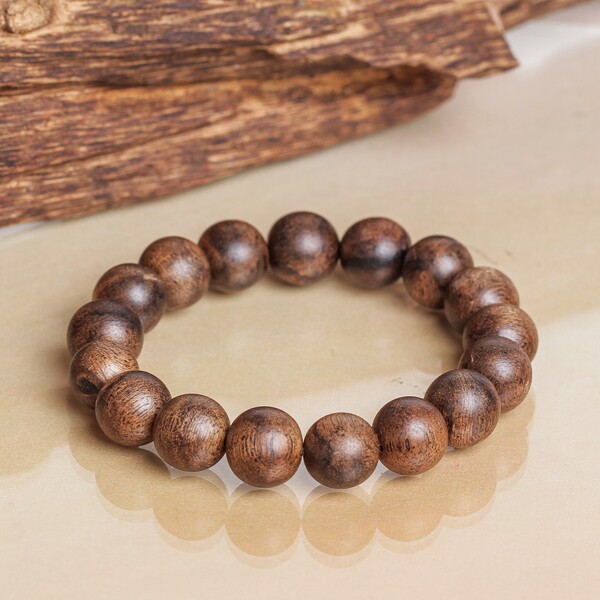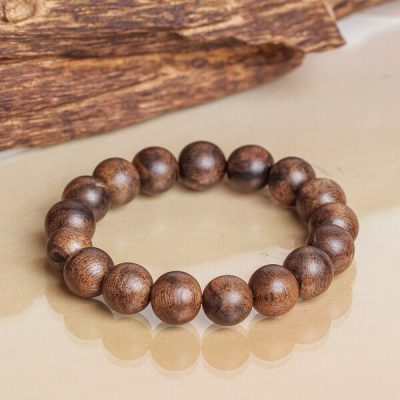 Luxury jewelry for men
Men's Single Men's Round Agarwood Bracelets are carefully selected, and suitable for gentlemen with great ambition, showing assertiveness and strength. When wearing an agarwood bracelet, incense spreads around the gentlemen to help drive away bad luck, bring good luck, attract fortune, and prosper in business.
Because they are feng shui bracelets, when worn, they also bring serenity, and emotional intelligence in work and life, especially for men. Wearing a male incense bracelet on the left hand in important meetings, auctions, and conferences will help homeowners with bad luck and gain convenience.
CHOOSE A Single Round Agarwood Bracelet for career advancement and good luck in life.
Uses of Indo VIP Single Round Agarwood Bracelet
Indo VIP Single Round Agarwood Bracelet is a lucky charm for the wearer. Agarwood incense helps dispel feelings of heaviness, relieve stress, neutralize bad omens, attract luck, and fortune, and bring peace. In married life, husband and wife are always in harmony, understanding each other, and their feelings are sublimated and durable. Look for a bracelet that matches your destiny and brings you money
Crafting process of Agarwood beaded bracelet