Agarwood that is grown throughout the Kalimantan and Brunei regions of Indonesia is of high quality and beautiful colors due to the soil and climate that are perfect for the agarwood tree. It is the perfect material for creating high-end bracelets, such as the high-quality 108 mala beads Indonesia with flower pattern agarwood bracelet Eight-Jewels – premium..
The highest quality of wood makes incense rings that have a distinct scent and stunning wooden grain colors. This is why incense rings made of Indonesian Agarwood are extremely popular.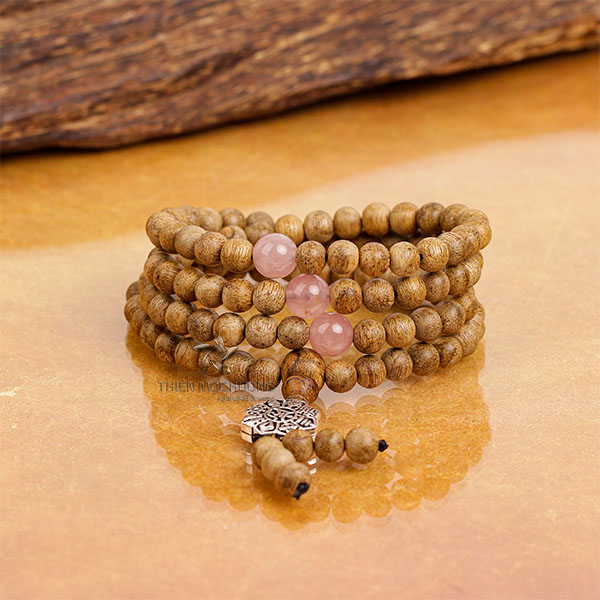 Product Description
The Eight Treasures are the eight sacred gases of the Buddha. This is the set of atmospheres usually associated with subtlety, color. In Tantric Buddhism in Tibet, this symbol is also known by another name: "Tay Dat Kiet Station". It is also a symbol of blessing and protection in life. In addition, the Bat Bao is also considered a good feng shui item with the desire for prosperity and comprehensive development. It is also to deal with the negative energies in life. The combination of 8 air laws will create an infinite power against bad luck and bad luck. Especially luck about marriage, love.
Information about Indonesian Agarwood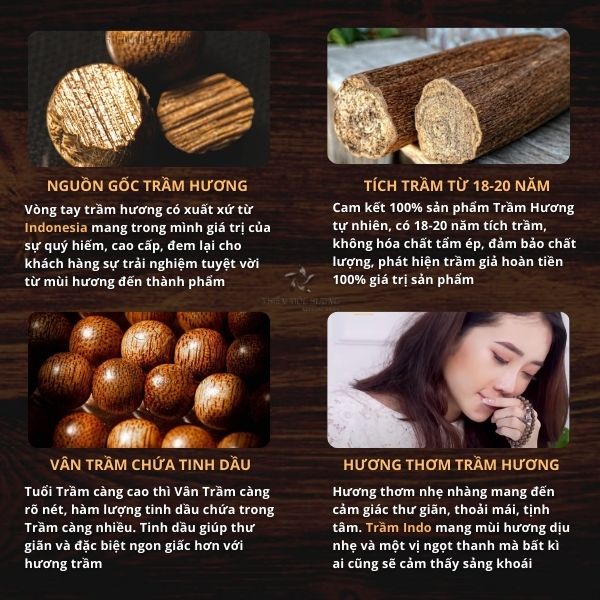 Agarwood Production Process