Product Description
From a Buddhist perspective the 108 agarwood beads symbolize the 108 sufferings of three human lives. Thus, the 108-grain agarwood rings are believed to be helping to keep the mind pureand free from all filth.
Wearing a ring made of 108 Indo vip frankincense beads at your wrist can help keep your mind alert and reduce fatigue, stress and even eliminate depression.
Additionally this one-of-a-kind 108-grain Indo Vip agarwood bracelet also can be used to wish for luck and luck and assisting you in avoiding negative luck and evil spirits. It's also an ornament that displays the elegance and luxury and sophistication of its wearer.
The meaning Of Ngan Tu Ngoc Bao
The meaning from the Milky Way: It is the bright star that shines on the water of the galaxy and with a simple, but stunning beauty. The silver ring with a round shape around the quartz stone represents the nebula band which protects the planet from the elements, protecting it and making sure it is as secure as is possible that is, to wrap it in take care of. The Charm Ngan Tu Ngoc Bao is composed of natural stone and four colors, each with its own significance, symbolizing six human desires.
+ Blonde Quartz: Noble nobility: The pure shade of the sun representing regality, sincerity, worry, and respect for your opponent.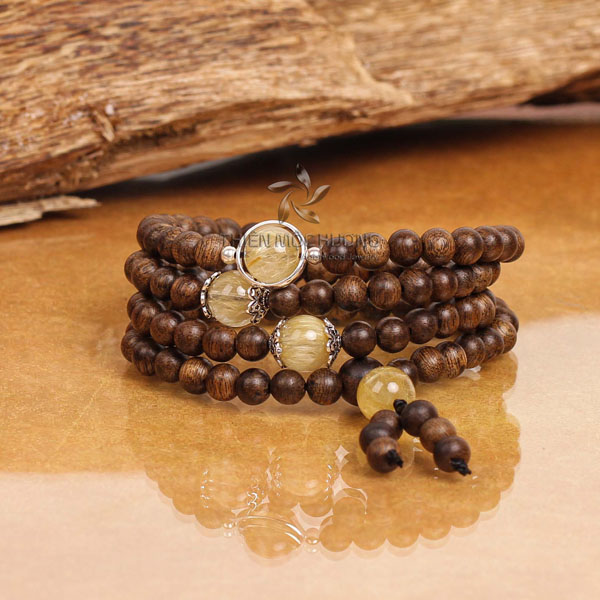 + Aquamerine (light blue) – Ambition and Desire: Symbolizes each individual's greatest inspiration and desire in a fulfilling life.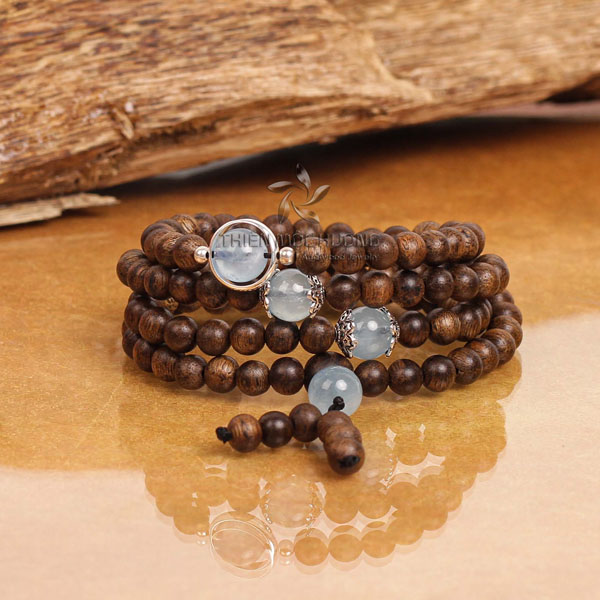 + Red Rutilated Quartz (Red Hair) – Binh An and Cat Tuong: Symbols of hope, helping the wearer to expand their vision, towards a good future. Banish bad things, bring good things.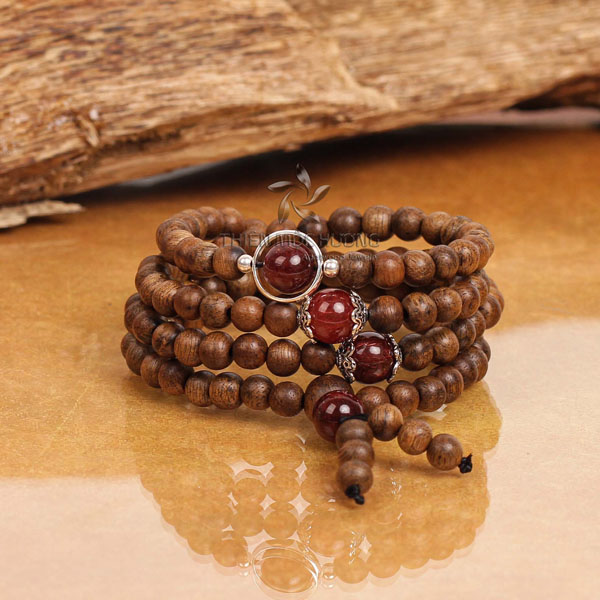 + Jadeite – Advancement and success- : Bringing simple beauty but bringing a sense of security, lightness and freshness, symbolizing fertility, growth, bringing success, promotion for the wearer.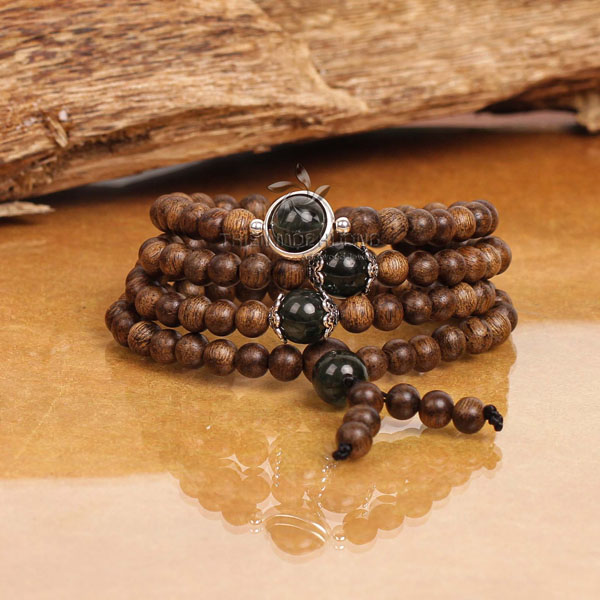 The polished, round and round Jade Jewels radiate aura of mutual support to help CLEAR OVERVIEW, RADIANT DIFFERENCE, partly expressing the profound beauty emanating from deep within the soul of the owner.
Agarwood bracelet 108 Ngan tu jade will simply make the wearer more attractive and confident. bring luck, fortune and bring peace.
Information about Indonesian frankincense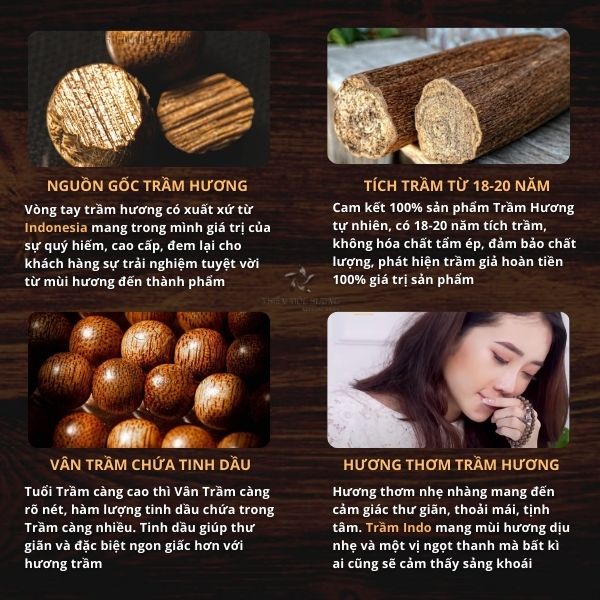 Agarwood Production Process