Lotus – Jade 108 mala beads Indonesia VIP Agarwood Bracelet Description
The lotus flower represents the spirit of knowledge and wisdom. In Buddhism it is believed that the lotus flower is always associated with opening. Lotus is the present body of prosperity and peace. Apart from that, the hue of this flower symbolizes the harmony between people , the sky, clouds, nature and trees.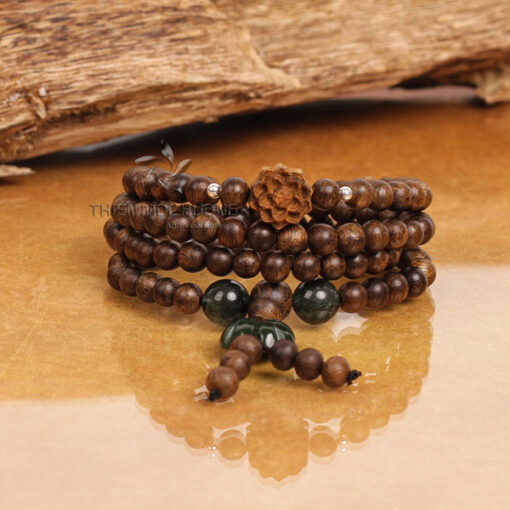 Learn about 108 mala beads Indonesia VIP agarwood bracelet Lotus-Jade – premium
The lotus flower in the spiritual world of Vietnam is considered to be an ethereal flower that has a in its significance philosophical – noble life.
The mud is foul-smelling, the lotus remains quiet and filled with its own scent. Although it's fragile, it's pure, it has a delicate subtle scent. The ancients considered the lotus's ability to signify an indication of a noble person. Other than that, this design of flowers is compared to a noble lady, Khue Cac. In the end, the lotus flower the strength and strength of Vietnamese people, who are strong and ferocious.
Uses of Agarwood Bracelets
Agarwood bracelet can be a lucky charm that brings good luck to the wearer. It can help remove feelings of heaviness, ease anxiety, neutralize bad luck, attract peace, harmony and good luck as well as peaceful things. 
In marriage, husband and wife are always in harmony, able to understand each other, deeply buried and close feelings. Choose a suitable product for yourself.
Information about Indonesian frankincense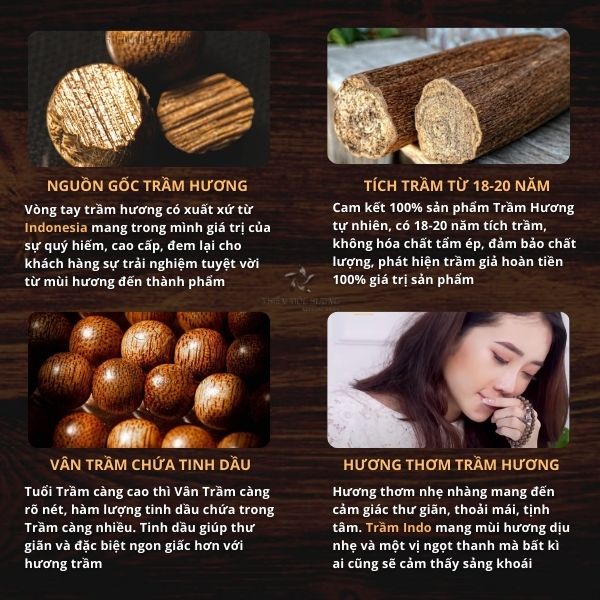 Agarwood Production Process