In Hungry ghosts festival of the Year 2021, Thien Moc Huong sends you an attractive promotion that is unique and not 2. Up to 50% off agarwood products at the store as well as on the website of Thien Moc Huong.
Hungry ghosts festival for SALE
I. Program Rules
*For International Orders
Free Agarwood Pouch or red thread (orders under $ 60)
Give away the bracelet (orders over $ 60)
– Offer valid from 08/08 to 31/08/2021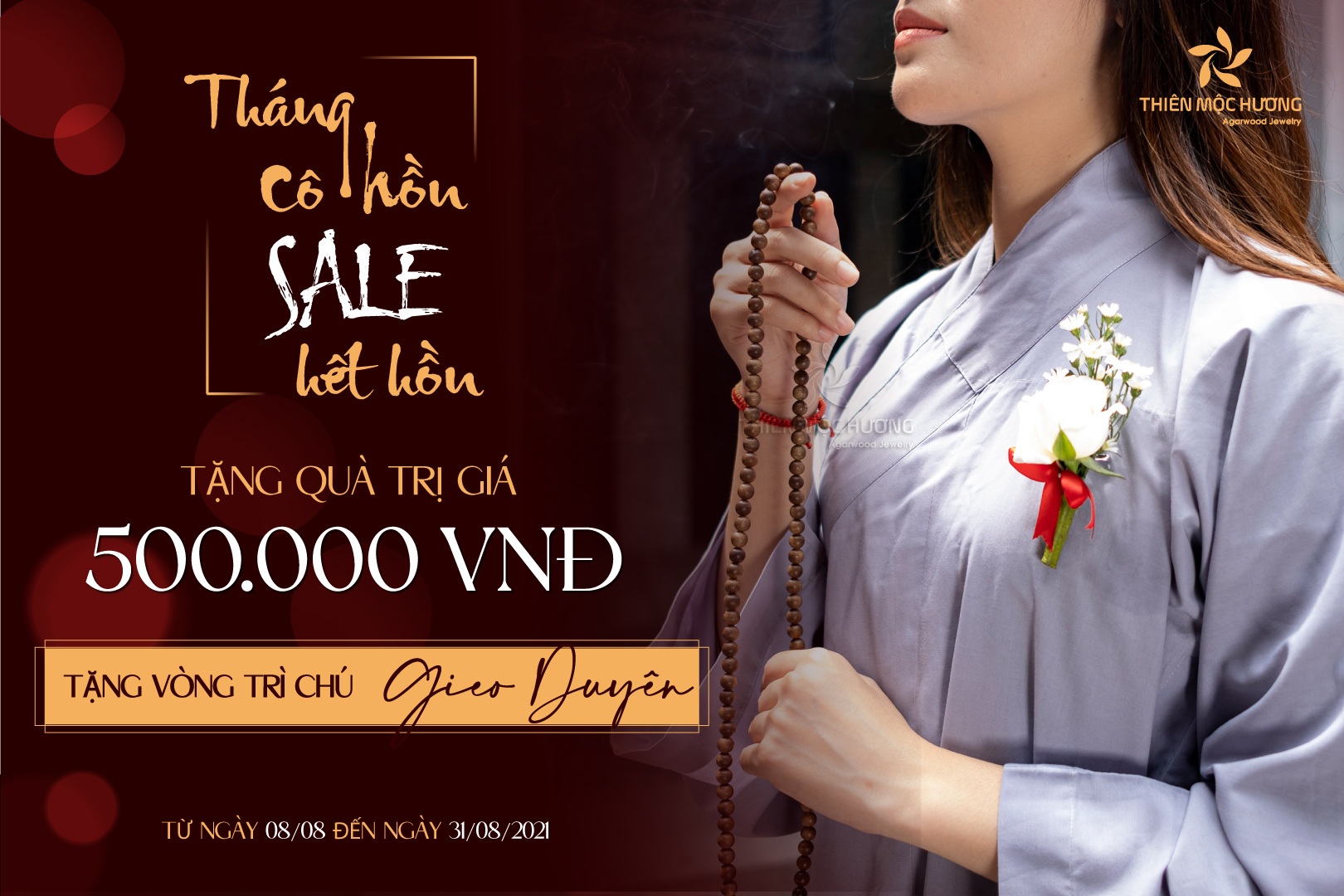 II. Attractive gifts – Agarwood Pouch
Each Agarwood Pouch carries in it pieces of Agarwood. Full convergence of the quintessence of heaven and earth, with high purity of yang, purifying living space, banishing evil spirits, thereby activating luck and auspicious for the owner. When evil spirits or bad luck are banished, it will help the owner increase luck, thereby Stimulating Fortune.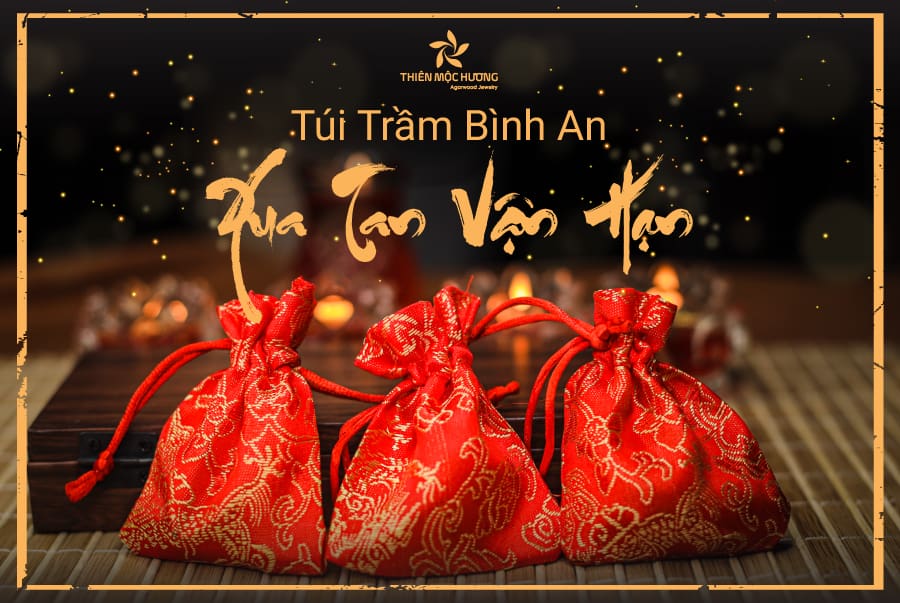 III. The meaning of the Hungry ghosts festival
The seventh month of the Hungry ghosts festival is the way to call it according to the folk concept of the Vietnamese people, only the seventh lunar month every year. Depending on each house, each region, the time to worship the spirit will be different. No specific date has been set. They believe that July is the month Pluto opens the Devil Gate for hungry ghosts to return to the world to find food.
It is because we do not want the devil to disturb our daily life; So earthly people often offer porridge, rice, and salt to hungry ghosts. And during July they often abstain from shopping for fear of evil spirits. Or if you buy it, only buy it for negative people or ghosts. At the same time, they are vegetarian with the desire to bring health and peace during this sensitive time.
IV. Uses of agarwood
– Owner of fortune: If you have known frankincense, many people will not be too surprised about this special function. Not only is it a high-class accessory, but an agarwood bracelet also helps the owner have a lot of luck in life and work.
– Peace and tranquility: Agarwood brings the energy of feng shui heaven and earth. Helps the owner avoid many evil spirits and is a valuable amulet for long trips. In addition, agarwood helps the wearer's spirit to be more pure and comfortable; Reduces stress in work and life.
– Jewelry, unique gifts: "Rich plays gold, go to play bass". The bass ring has a high value and is a simple but equally luxurious and classy piece of jewelry. Giving a bass ring as a wish for luck and peace will always come to the other party.