In feng shui, there are 5 main elements corresponding to each person's destiny including: Metal, Wood, Water, Fire, and Earth which represent the bracelets with birthstone. Here are 5 destiny rules about the destiny and personality of the person, if you know the destiny of others and understand it, it can partly grasp their personality and people. However, how to calculate the destiny of a person? Where is your destiny color? Based on what factors? The secret to choosing Feng Shui agarwood bracelet? Let's find out how to calculate Metal, Wood, Water, Fire, and Earth according to the year of birth below.
So easy to calculte Metal, Wood, Water, Fire, and Earth (bracelets with birthstone)
To know what your age belongs to the five elements. We can use the following calculator: Can + Chi = Destiny. But what are Can and Chi? Probably many still do not know. So let's continue to find out together.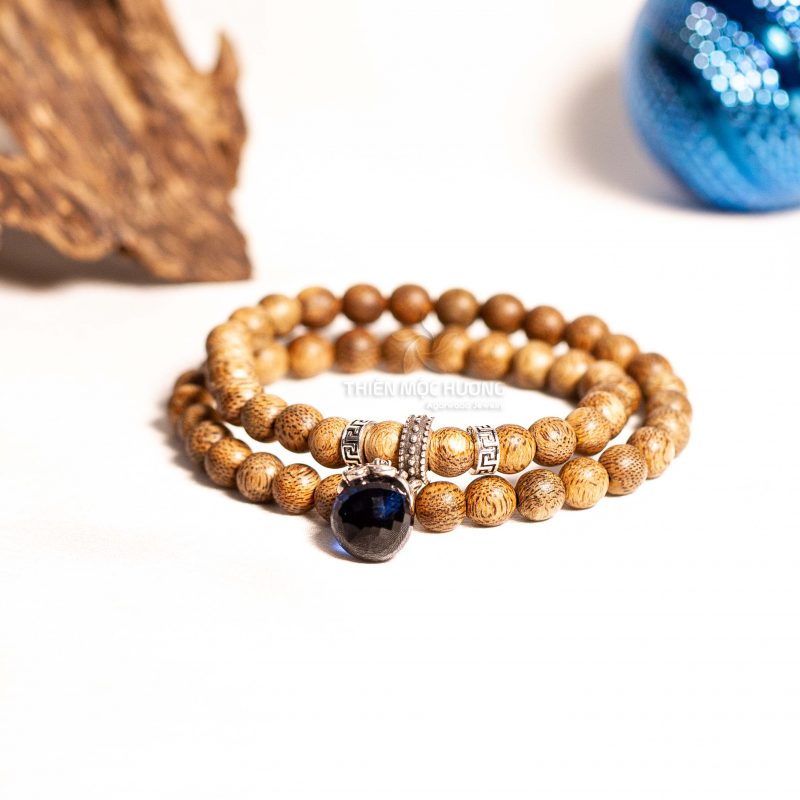 What is Can?
Interact with 10 different cans. Put in order: Giap – At – Binh – Dinh – Mau – Ky – Canh – Tan – Nham – Quy.
Giap,At = 1

Binh, Dinh = 2

Mau, Ky = 3

Canh, Tan = 4

Nham, Quy = 5
What is Chi?
Chi represents 12 genera. That means 12 animals. Within the zodiac of the oriental horoscope. The zodiacs are: Rat – Buffalo – Tiger – Cat (cat, or rabbit in China, Japan) – Dragon – Snake – Horse – Goat – Monkey – Chicken – Dog – Pig.
The value of the Chi is:
Rat, Buffalo, Horse, Goat = 0
Tiger, Cat, Monkey, Chicken = 1
Dragon, Snake, Dog, Pig = 2
We have the table lookup Values ​​corresponding to the following Destiny: Metal = 1, Water = 2, Fire = 3, Earth = 4, Wood = 5. If the result > 5 then subtract 5 to get the destiny.
To calculate the destiny for an age we just need to get Can + Chi out how many results compared to the above table value to know the destiny.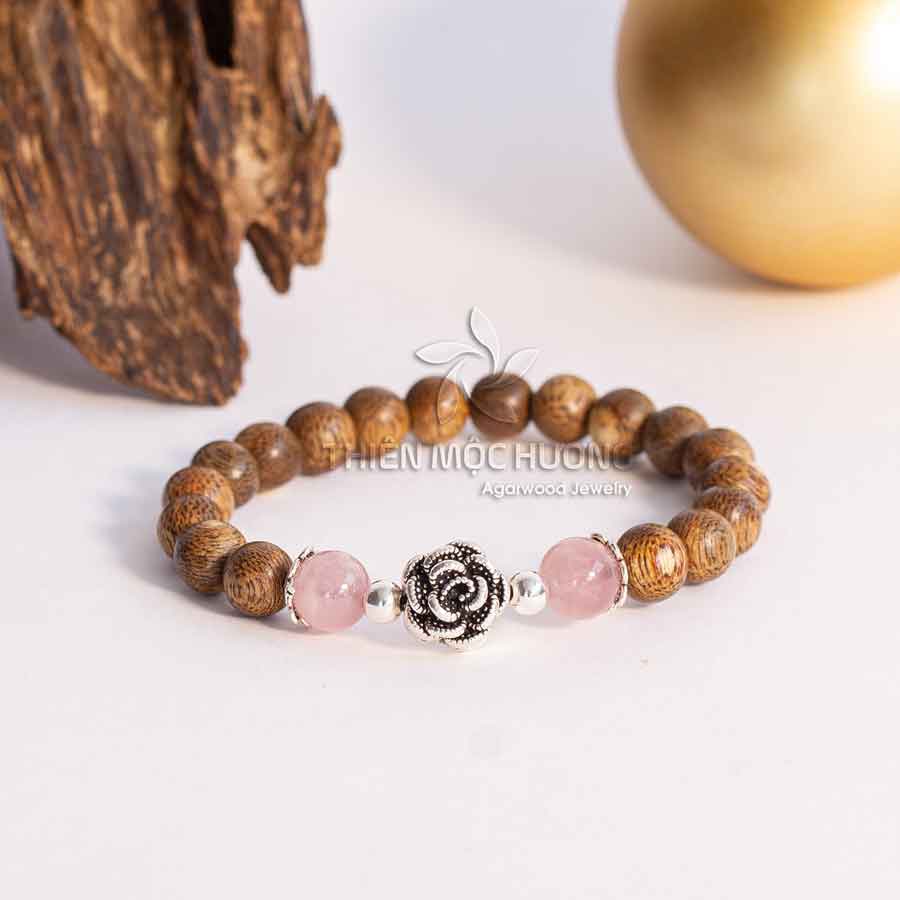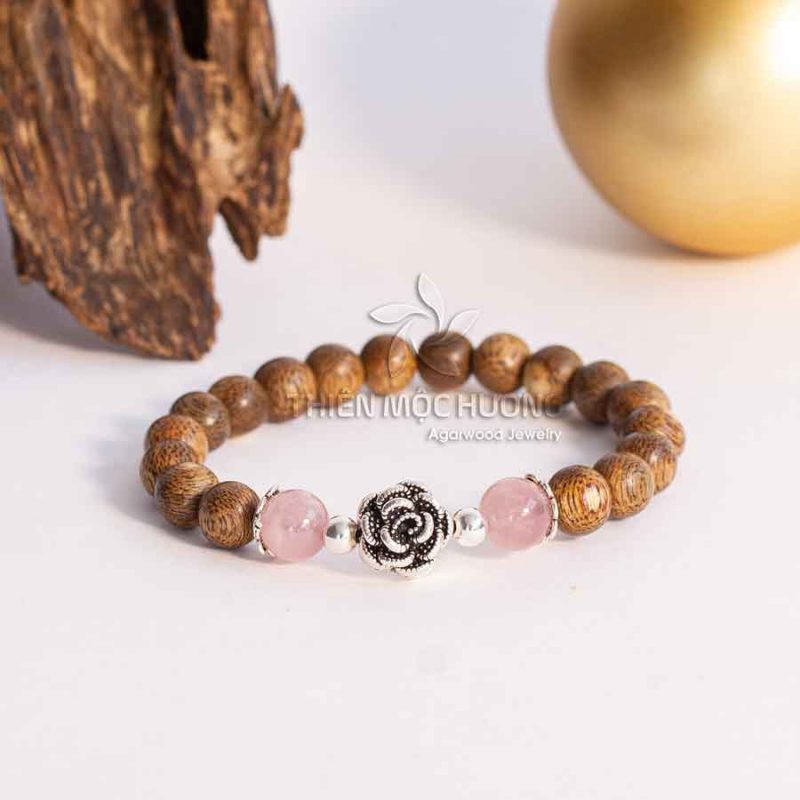 For example: You are Dinh Buffalo age.
– Dinh has Can value: 2.
– The buffalo has a Chi value of: 0
So the fate of Dinh Buffalo's age is: 2 + 0 = 2. Look up the table, we see 2 corresponding to Destiny. Conclusion Dinh Buffalo age is destined to Water.
READ MORE: AGARWOOD PRICES – POSSIBLY THE MOST EXPENSIVE NON-TIMBER WOOD ON EARTH
The secret to choosing Feng Shui bracelet – bracelets with birthstone according to the five elements
It is wrong to choose an bracelet based on emotions
But, people do not really understand the importance of choosing a bracelet suitable for your destiny. Most of them choose according to the emotions, according to the trend without relying on feng shui. This is wrong.
According to feng shui experts, bracelets only really bring good luck in accordance with the fate of each person. The advice for you is to understand your destiny. See what they are compatible with and what they are. If not, it does not bring good luck, but also brings disaster to the body.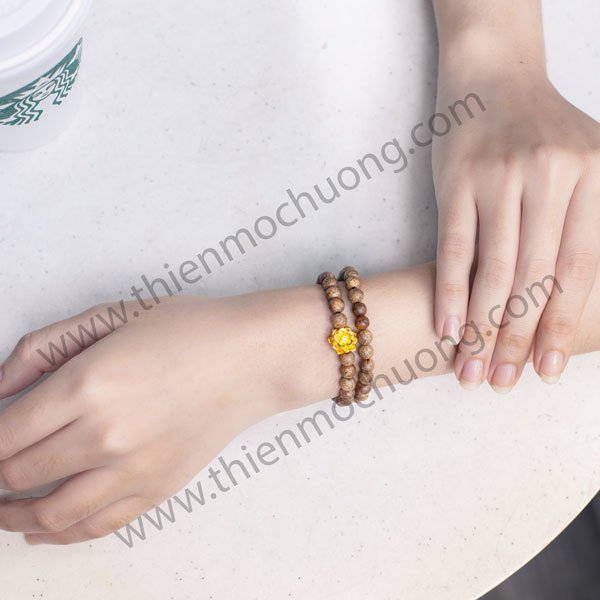 When choosing a feng shui bracelet for the Metal, Wood, Water, Fire, and Earth, it should be noted:
According to Thien Moc Huong. It is not just bracelets of incense that are simply chains of colorful stones together. But the owner needs to pay attention to the color, origin of stone / wood as well as the number of beads on the chain … Because each feng shui bracelet has a special meaning and has a direct impact on the owner of the it.
If you choose the right feng shui bracelet, it will bring a lot of luck and vice versa. So this is a very important thing!
Feng shui bracelet colors suitable destiny
Based on the Calculation Method of  Metal, Wood, Water, Fire, and Earth at the top. Have you found your destiny yet? Because after knowing the five elements destiny, you will be able to easily choose for yourself a feng shui bracelet and the color matching your destiny according to the five elements.
The number of beads of the feng shui bracelets with birthstone is related to Metal, Wood, Water, Fire, and Earth?
According to the five elements of Metal, Wood, Water, Fire, and Earth, the number of "plump" particles is the number of 4 and the remainder 1. For example, 13, 17, 21, 25, … Because these numbers belong to the "Birth" supply. in the cycle of human reincarnation. These include "Birth – Geriatric – Disease – Death".
Besides, if the bracelets with the number of beads divided by 4 and the extra 1 do not fit your hand. You can also choose an odd number of round beads. Because odd numbers attribute "Positive". This is considered the source of the good energy fields.
The size of feng shui bracelets with birthstone
We should wear feng shui bracelets of small particle size. From 12mm or 10mm. Most young customers of Thien Moc Huong will choose the grain size of 8mm and 10mm. Middle-aged people will use 10mm and 12mm. There are also some personality customers who choose to wear large bead bracelets over 10mm; or a whole 108 string of beads wrapped around the wrist.
READ MORE: HOW TO USE THE AGARWOOD (OUD) BRACELET AND TAKE CARE OF IT