Welcoming the god of fortune  – The great festival of the god of fortune returns as usual. This year, Thien Moc Huong sends you many attractive gifts on the occasion of the God of Wealth. Get the gift right away.
I. Program Rules – "Fortune at hands – Braided with luck"
Invoices under $500 DISCOUNT 10% – Let's type code: THANTAI10
Bills over $500 GET 1 6MM 9999 SMALL Charms
Bills over $1000 GET 1 SMALL Golden Pixiu Charm 9999
Note:
Only 1 bill can be applied per customer
Does not apply to the purchase of only gold charms
* Application from 07/02 – 11/02/2022 (aimed at 07/01 – 11/01 lunar calendar)
II. Gifts of golden marble charm and golden Pixiu charm
Meaning of golden marble charm
In feng shui, the golden ball charm means eternal and sustainable fortune. The hip circular design has a beginning as well as an end, representing infinite growth and development. Bi-coin brings convenience to life and work. Happiness and luck will come, health will also improve and bring many other changes.
The meaning of the golden Pixiu charm
Pi Xiu is a mascot that eats food consisting of gold, silver and jewels. Therefore, if you wear  Golden Pixiu , you will provide food for this mascot. At the same time, it helps to double the energy to bring luck and fortune to the owner. The amount of gold inside Pixiu is high, so it will bestow wealth and luck.
In feng shui, Pi Xiu brings luck in terms of fortune, health, career success, exorcism, and protects the peace of the house. In addition, it also has the effect of dissolving a murderous spirit in feng shui that often causes disadvantages for family members in terms of the health and fortune of the owner.
Pi Xiu is known as the master feng shui mascot about fortune and money for the owner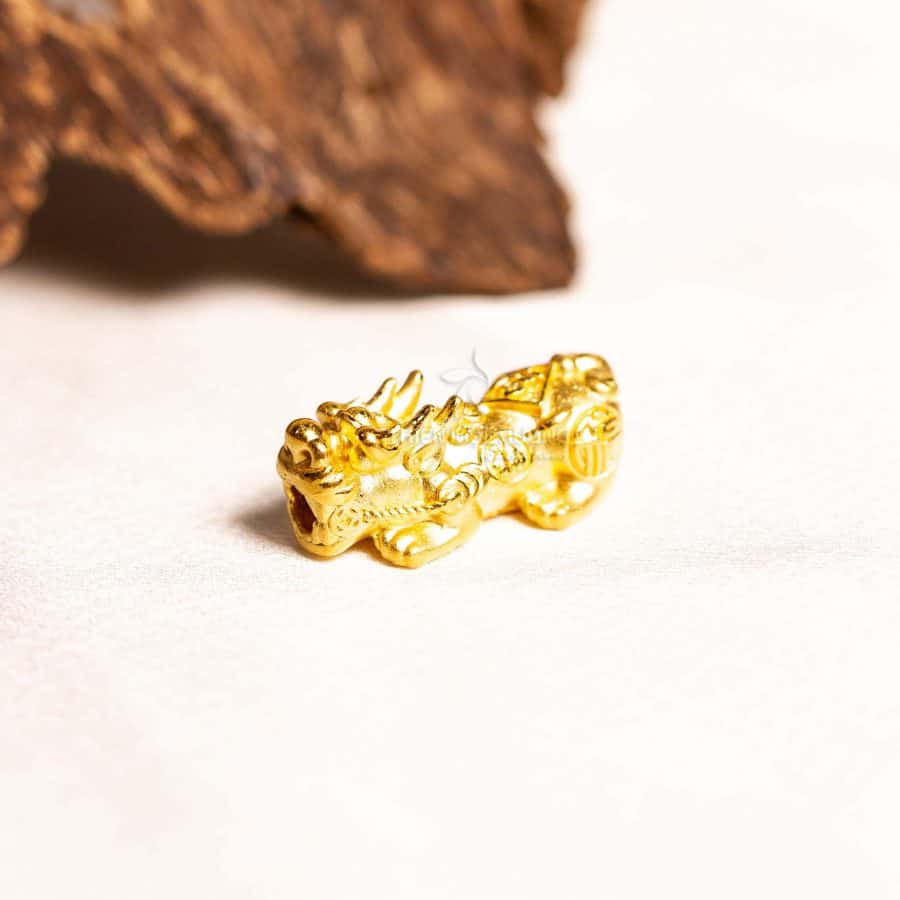 III. Meaning of fortune day
This is quite an important day, especially for business people and traders. Because is not just a day to thank the god of wealth for the past 1 year. But also want to exchange the wallet, get the wallet of the god of money to bless the owner to do well.
It is said that he is the god of money. And money is the symbol of Fortune. Therefore, worship this god with the desire to bring fortune to the owner. Not only fortune, this god is also considered a symbol of luck. Therefore, before doing something, people often pray to the God of Wealth to bless the work, smooth sailing, good fortune.
(4)
Chia sẻ bài viết