Agarwood is very rare and has many values based on the origin and the quality. So what is the price of agarwood? what is the difference in the price of grade 1 agarwood compared to other types? Let's update the Agarwood price per kg 2022 below!
1. Updating the agarwood price per kg 2022
1.1. Price of Ky Nam – 1st grade of agarwood
Agarwood is generally divided into three types based on the amount of essential oil more or less. 1st grade is Ky Nam. Currently, the selling price of male agarwood ranges from about 100,000 USD to 800,000 USD per kilogram of the period. Some special Ky Nam blocks can worth millions of dollars. Equivalent to about 2 billion to 16 billion VND. Bach Ky Nam is currently the most valuable type of flag on the market.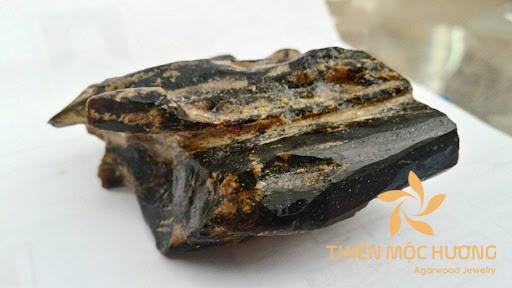 The Ky Nam is so expensive because Ky Nam is extremely rare and of very good quality. Not every Aquilaria crassna tree with Agarwood also has a male period. If about 1000 Aquilaria crassna trees, there will be a tree has agarwood; it is impossible to calculate the ratio with the male period because it is extremely rare; It can be 2000, 3000, or even hundreds of thousands of trees to get 1 tree contains Ky Nam.
Ky Nam is the inner core that contains many aromatic resins and a large number of essential oils. They are heavy, have a strong scent, and are long-lasting. Therefore, it also contains many precious substances that help cure diseases and have a higher value on feng shui.
1.2. Price of Natural

agarwood
Agarwood is a generic term, but it generally has four categories, sorted by quality and origin.
Agarwood price: type 1
The price of type 1 agarwood is for submerged agarwood products. Although it is type 1 agarwood, in fact, this type is also divided into many smaller segments, with different prices. In general, the price of type 1 agarwood is currently in the range of $20,000 – $100,000 per kg. Equivalent to about 400 million VND to 2 billion VND for a kilogram of the Type 1 agarwood.
Out of all the types, Type 1 agarwood is the most expensive because it has the ability to sink in the water because of the high amount of essential oil included.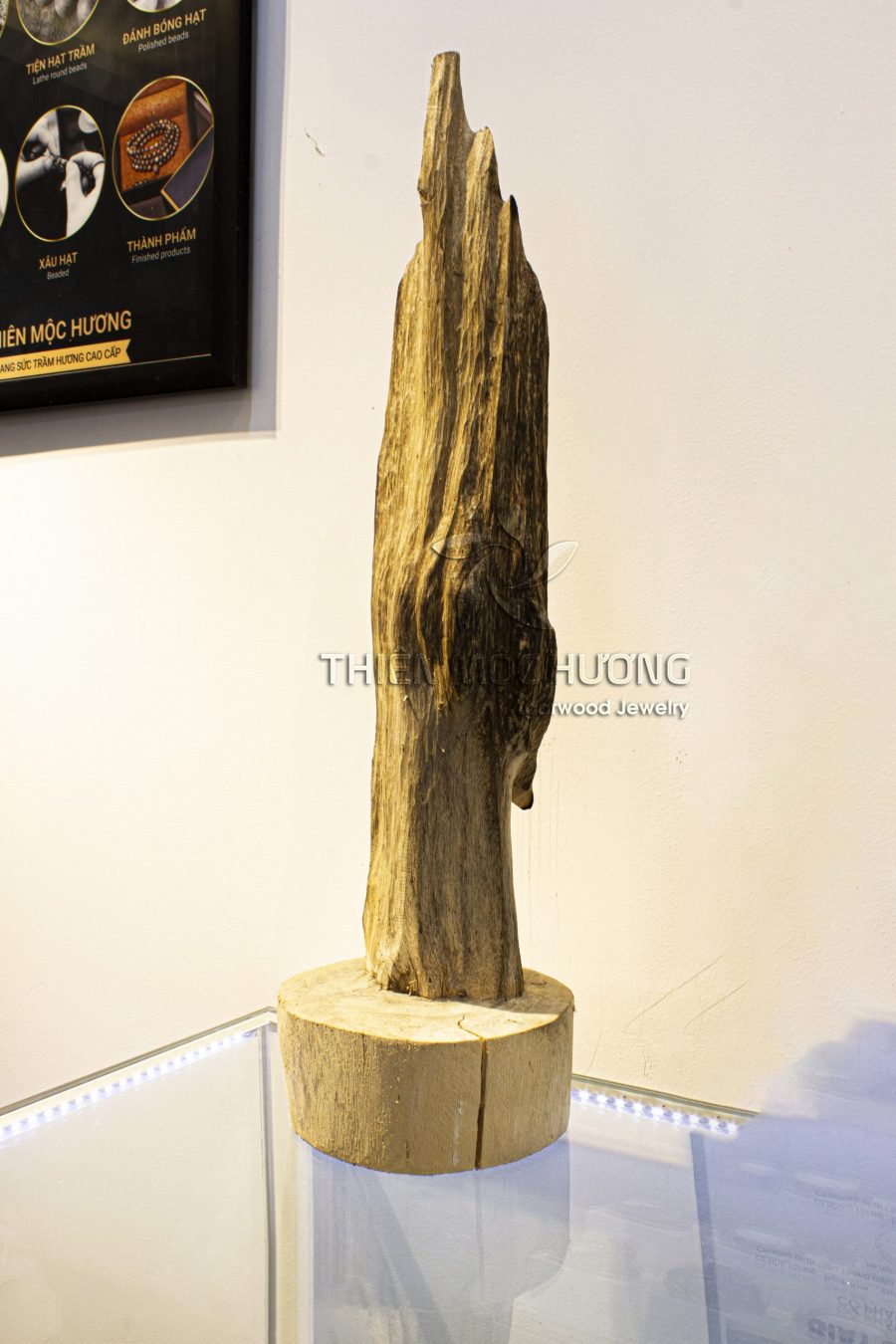 Agarwood price: type 2, 3, 4
In addition, the price between 2, 3, and 4 types of incense? The price of agarwood in Vietnam for these types is about 500 USD – 20,000 USD. Equivalent to 10 million to 400 million dongs for a kilogram of this type of agarwood.
The second is Bass and the last is speed. In general, the cost of these two types is quite high but not up to the number of thousands of billion VND for a block like the male period. These two types are often used to make many products: bracelets, incense, buds, essential oils, etc. Currently, Agarwood rings made from these two types are quite popular due to their variety and cost. cheaper.
Read more: 12 things you have to know about agarwood benefits. Why agarwood is so expensive
1.3. Price of Artificial

agarwood
Many people are still confused about the characteristics of natural agarwood and artificial agarwood. In fact, the quality of these two types is not much different. However, because the amount of exploitation, as well as the time of sedimentation in the wild, is quite long, people take advantage of technology and transplant techniques to shorten this period.
The price of artificial agarwood fluctuates in the range of $15,000 – $70,000, a bit lower than natural agarwood, but still retains the original function and quality of the agarwood. In general, the cost of these two types is quite high but not up to the number of thousands of billion VND for a block like the male period. These two types are often used to make many products: bracelets, incense, buds, essential oils, etc. Currently, agarwood bracelets are mainly made from these two types of agarwood.
1.4. Price of Agarwood essential oil
Agarwood incense is also classified into many types but mainly ordinary incense and high-grade incense. Incense usually costs from 100,000 VND – 700,000 VND depending on the quantity and type of incense. High-end incense has a higher price, about 700,000 VND to 3,000,000 VND for each product type.
Regarding frankincense essential oil, the price of essential oil is usually in the range of 30,000 USD or 600 million VND per liter. The amount of essential oil is poorly extracted in the form of a liquid, concentrated, and has a characteristic aroma. Frankincense essential oil is sold on the market in the form of small extractable jars costing several million. Easy for consumers to shop and use.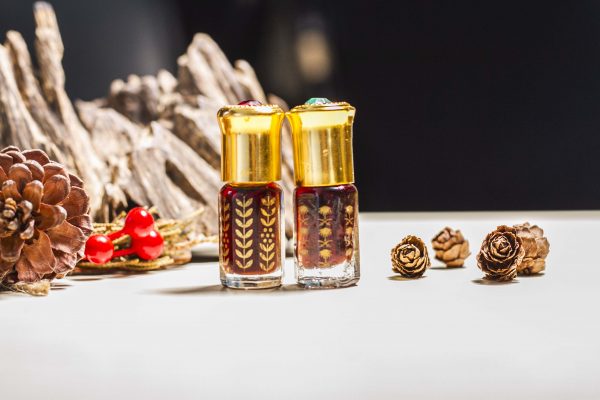 2. 4 factors affect in Agarwood price
The price of agarwood depends on the smell, origin, oil ratio, and size of the woodblock. Many people confuse agarwood with many other aromatic kinds of wood, agarwood has a warm sweet aroma. If the oil quality is high, usually over 25% will sink. Many people equate the wood they have with fragrant and sink in water, thinking it is agarwood. So the first thing if you don't know anything about frankincense, learn it first. Let's identify the 4 main factors that affect the price of natural agarwood:
As mentioned above, Agarwood is mainly located in the tropical Asian climate area. However, depending on the terrain and the area formed, Agarwood has its own characteristics and thereby creates a price difference. In each country, there are areas where the quality of the agarwood is better, the price is higher.
It can be said that Vietnam is one of the few countries with Agarwood in large quantity and high quality in the world. The reason is the Vietnamese forests have good reserves of Agarwood. Therefore, Vietnamese Agarwood has a higher price than countries such as Laos, Indonesia, or the Philippines. Different geographical locations will produce different good-smelling agarwood blocks. In Vietnam, Nha Trang – Khanh Hoa and Phu Yen, Quang Binh, Gia Lai are the main area having high quality Aquilaria crassna tree – which contain agarwood or Ky Nam. 
An Agarwood block containing a lot of essential oil must be a block with higher age. Because Aquilaria crassna tree needs time to secrete resin and essential oils to heal its wounds. The more essential oil it contains, the more proof it has existed for a long time to be able to accumulate such a large amount.
The precious thing in agarwood is agarwood essential oil, so the block of wood containing a lot of agarwood oil makes it higher. The higher the density of essential oils contained in the wood, the easier it is for that woodblock to sink. The classification of type 1 agarwood, 2,3,4,5 is also taken from this ratio.
Besides, Tram Toc, because it contains less essential oil, has a cheaper price. Furthermore, they are also lighter in weight. On the contrary, items containing a lot of oil will give a very natural and beautifully golden brown or cockroach brown color.
It is impossible not to mention the scent and wood grain. Oil reserves help create beautiful wood grain. In addition, the more oil, the stronger and longer-lasting the aroma of Agarwood.
An important factor in evaluating the price of agarwood is the nature of the agarwood that it infects with. The bigger the block of agarwood, the denser it is, the higher the value. The reason is that we can easily craft as many things as we want with a large block of agarwood, for example, making natural agarwood blocks or agarwood statues, followed by making agarwood bracelets, agarwood beads. , or making other types of incense jewelry…
As for the thin, small pieces, most of them are for medicinal purposes, which are rotated to make incense, agarwood powder, or used to extract agarwood essential oil for life.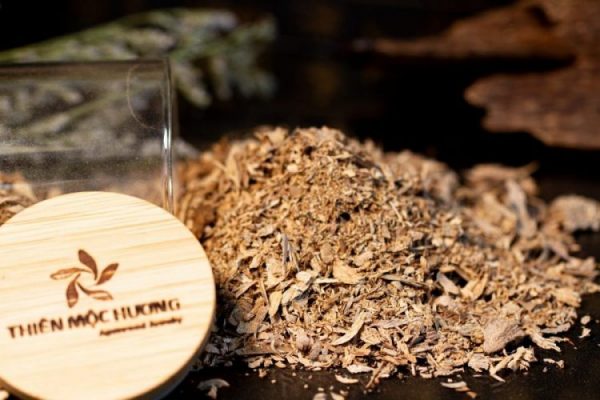 The scent of the agarwood 
Frankly speaking, agarwood is precious because its fragrance is very popular; in Asian countries such as China, Taiwan, and Japan they view the smell of agarwood as the taste of life; helps to relax, reduce stress, and is a spiritual bridge between people and their superiors. In the Middle Eastern countries, agarwood is considered the best natural perfume; the fragrance of frankincense is inhaled and absorbed into clothes and body, or burned for offerings…
So the better the scent, the more fragrant, the longer the gold stays, the more different its value is. That's why Vietnamese agarwood is many times more expensive than good Indian agarwood
With these factors, they have made a difference in the price of Agarwood in Vietnam. Hopefully, with the above article; We have helped you answer questions about the price of this precious wood. Also, know how much the incense ring costs. Agarwood is expensive not only because of its rarity but also because of the great benefits and uses that they bring.