What is an agarwood bud?
When talking about an agarwood bud, we have to mention the origin of it. Born from the wound of Do Bau tree over many years, it fight against the disease. It is born with a soft bough, but it has the of aroma of natural oils. The longer period the tree has to withstand, the more oil will be accumulated and penetrates into the wood fibers that forms Agarwood.
Wood is more precious than Gold. Every 1000 Do trees produces 1 Agarwood. Therefore, it brings pure fragrance and wonderful functions. In the past, agarwood became an precious wood used and worshiped as a mascot, containing the spirit of sky and earth, brings prosperity to the country.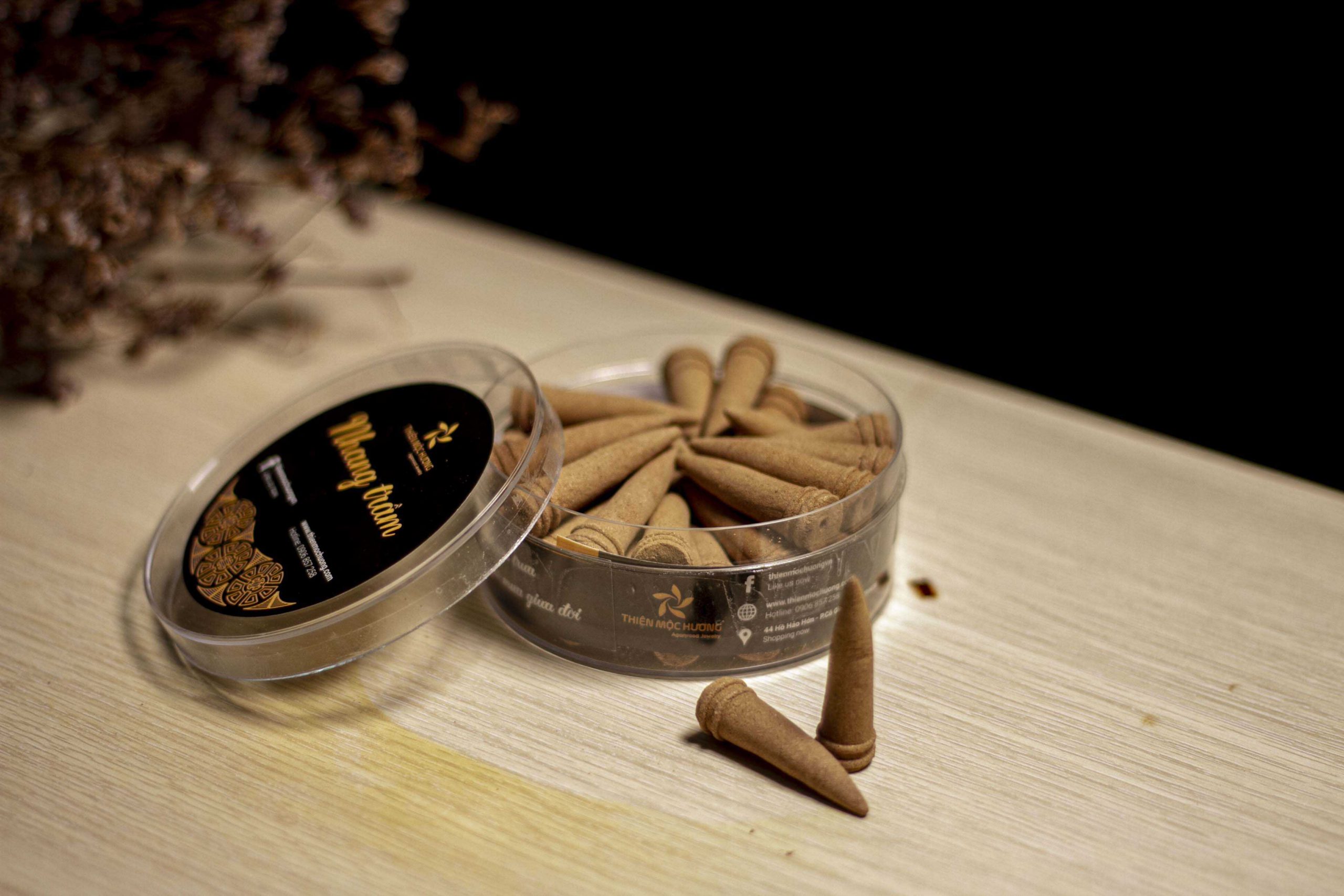 What about agarwood bud? It is called an incense bud made from agarwood ground, combined with a natural Loi Boi tree. After that, it forms a mixture with sufficient adhesion. Then it will be shaped into the shape of a pyramid, a hat or a lotus bud, … depending on the aesthetic of each person. Although there has many different shapes, these forms are called as incense sticks and are often used in meditation, first-footer or yoga.
Agarwood buds and its usages in life:
Agarwood is not only rare but also has many benefits in people's daily life. Typically, products made from it like incense sticks have many usages that few people pay attention to it in their life.
Usages of agarwood bud:
Agarwood incense buds is often used to xong nha ( warming and purifying your home), treating respiratory diseases. However, the amount of essential oils in wood is a decisive factor for agarwood benefits. The more essential oils, the more benefits it brings. Thanks to the aroma of essential oils in the wood, when we burn, the fragrance from incense buds can purify the air. Moreover, they can help a hoarse voice, prevent respiratory diseases, drive away evil spirits,…
How to use agarwood incense buds:
These incense buds are created and have their own purposes. There are some common ways that Vietnamese people use Incense buds:
Burn incense buds on a plate: This is the simplest method. You only need to prepare a ceramic, wood or terracotta burning plate to prevent from burning and freckles falling.
Use an incense burner: Put incense buds into the incense burner which help the office, the altar or the tea room more elegant and cozy. All you need to do is lighting the fire on the top of the bud. After that, you put the bud into the inner burner, then cover it. The deep smoke spreads upwards, follow the small slits on the top of the burner. The gentle, delicate aroma is spread by smoke. This usage helps cleaning become easier when the incense burns out.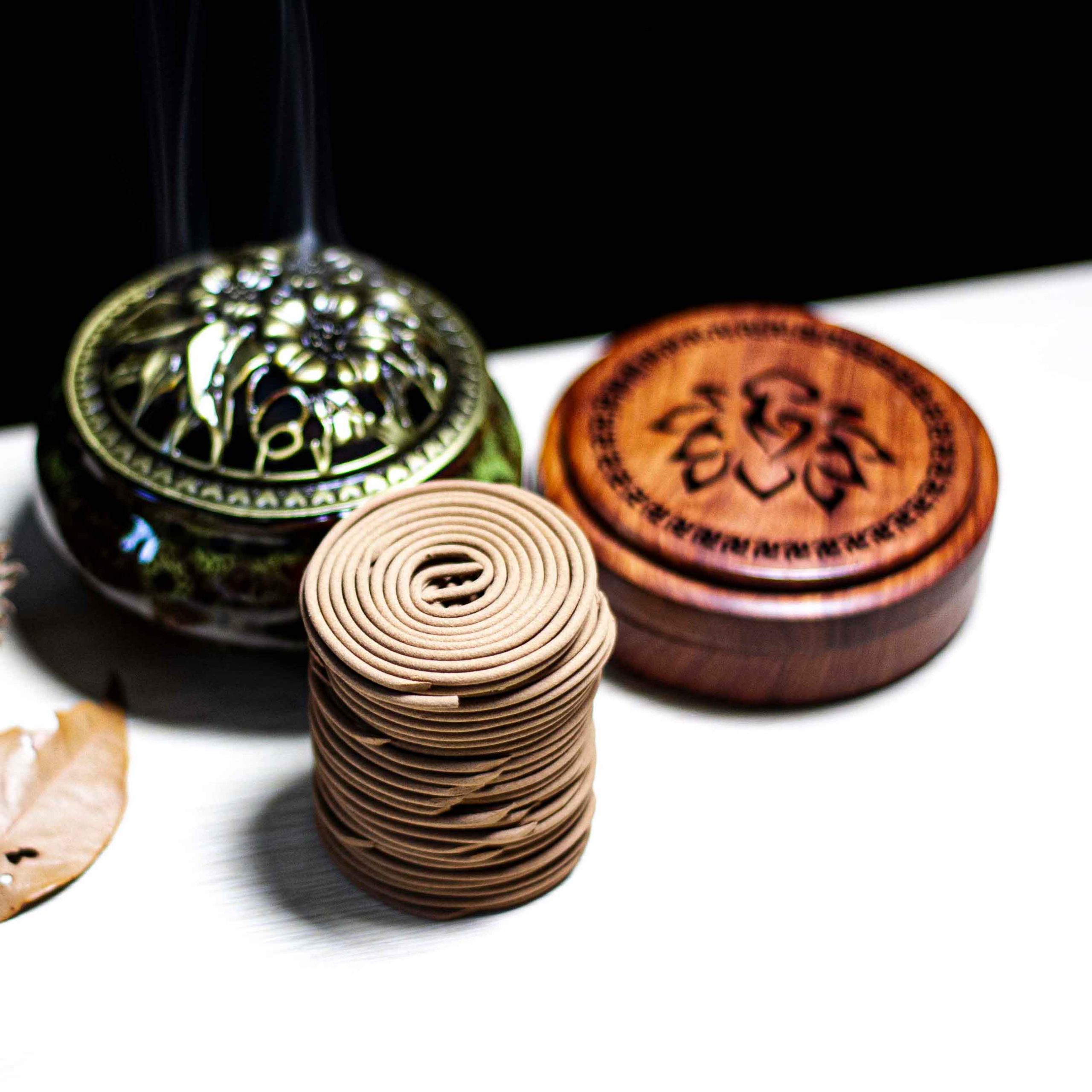 Use a agarwood smoke waterfall: A smoke waterfall is popular with business people and feng shui lovers. This smoke waterfall is considered an elegant hobby, because of relaxation for consumers after stressful working hours. The deep smoke spreads upwards, flows down the bud hole like a waterfall falling on the structure of it. After that it spreads around, creating a gentle scent. Agarwood smoke waterfall brings peace, help you calm your mind after a stressful work day and a busy life.